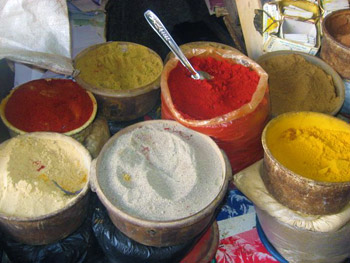 Morocco, Africa
by Ellen Johnston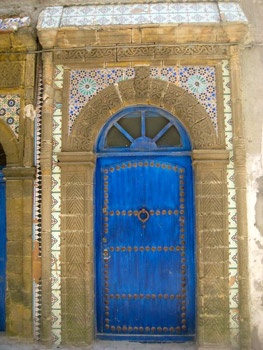 Some people will try to tell you that this is not Africa. Morocco, located on the continent's northwestern edge, is something of an enigma in this regard. Its people are mostly descended from Arab invaders and indigenous Berbers, whose DNA and culture are closer to that of Mediterranean Europe than anything below the Sahara. But when the Gnaoua World Music Festival kicks off every June in Essaouira, on Morocco's Atlantic coast, its African heart emerges – beating strongly to the rhythms of the drums and three-string basses of the West African slaves who arrived here centuries ago.
It's no secret that the Arabs were prolific slave traders, even worse, some say, than the Europeans who transported Africans to the New World. And like those who went to the Americas, Morocco's slaves brought their music with them. Over time, they formed Sufi brotherhoods, combining the trance worship of mystical Islam with the pre-Islamic traditions of their sub-Saharan homelands. Their music is ecstatic, characterized by call-and-response, ritual and repetition. Songs can last hours, invoking spiritual entities, called jnoun, to possess the worshipers. To the Gnaoua, personal connection to the divine is central, so rapturous and uncontrollable dancing is expected. Their music embraces several worlds: the physical and the spiritual, and the Arab and the African – not only through the musicians' ancestry, but through the music's flattened pitches reminiscent of the blues, and in the steady beating of the krakebs, metal castanets shaped like the handcuffs of their slave ancestors.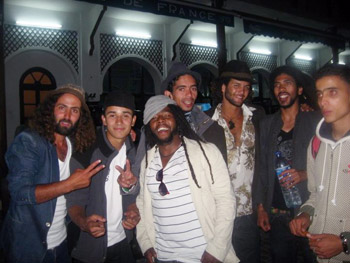 Gnaoua music is alive and well in Morocco today, though its spiritual origins have been somewhat lost through its own popularity. It's not just the Sufis who perform Gnaoua music anymore. It's played in clubs by fusion bands, and on world tours by famous musicians interested in cross-cultural connections. But most significantly, it has become the centerpiece of one of Morocco's biggest festivals, a four-day event that takes place at the beginning of every summer.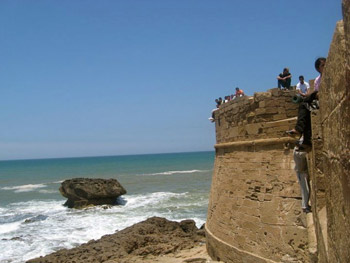 Some call it the Woodstock of Africa, while others claim it has become too corporate. Founded seventeen years ago, the Gnaoua World Music Festival (known officially by its French name, Le Festival Gnaoua et des musiques du Monde d'Essaouira) attracts over 300,000 people, who not only come to hear Gnaoua music, but also sounds from all over Africa. A lot of the crowd is European, not just hippie-types but also music enthusiasts, wind surfers, and those on cheap breaks. But there are a lot of Moroccans here too, who can afford to come because most of the concerts are free, running late into the night on the town's beaches.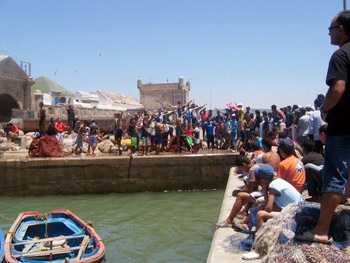 Essaouira is known as the windy city, though it bears other names too: the Portuguese, who laid the foundations for the town we see today, called it Mogador, and its Berber name simply means "the wall". It's a fortified city with walls that keep out the wind, and also much of modernity. The medina at its centre is labyrinthine and painted almost entirely in white and blue. Gnaoua music permeates the streets, even outside of festival time, and other hallmarks of Moroccan life are there too: traditional hammams (spas), markets, a souk devoted entirely to wood artisans, an old Jewish synagogue (a reminder that Essaouira was once 40% Jewish) and cafés that serve simple, yet delicious fare (always, of course, accompanied by mint tea). These are the best places to eat, especially if you're on a budget and want to nosh like the locals. Bowls of lentils, spiced with cumin, paprika, and laced with meat, can be bought for as little as 6 dirhams (around 75 cents), and are served with bread, for free. White beans are a similarly delicious bargain, though if you're feeling a bit more luxurious, fish is the best thing to eat in Essaouira. Kefta, traditional Moroccan meatballs, stuffed with onions and parsley, are delectable too, but sardines, bought fresh from the fishermen down by the beach are even better. Once bought, you can take the fish to a restaurant to be cooked on the spot, often with traditional chermoula sauce (a mixture of cilantro, parsley, chili, lemon, olive oil and spices).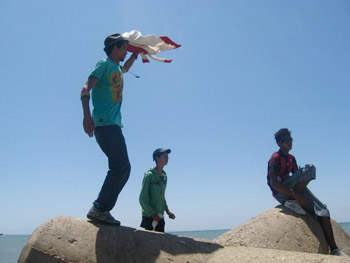 In festival time, the concerts mostly take place on the beaches, but also spill out into the clubs of the new city, located outside the old medina walls. There are events for every taste, though the biggest, most exciting shows happen outdoors on the free stages. Music runs pretty much all night, which not only creates a 24/7 party atmosphere, but also provides a welcome relief to the mid-day temperatures of the Moroccan summer. Essaouira is less hot than Marrakech, thanks to ocean breezes, but high noon temperatures are still nothing to laugh at. The nighttime is cool, perfect weather for dancing to the beats of the Sufi Brotherhoods or visiting world musicians. And dance you will. This is Africa, remember, albeit a much less traditional, more open-minded version of the continent than you might experience elsewhere. Vendors circulate throughout the concert space, selling donuts and other tasty treats. More savory fare can be bought from makeshift stands on the perimeter, selling corn, fish, hard boiled eggs with cumin and salt, and pastries. Alcohol is not obviously easy to procure, but despite what the hustlers might try to tell you (searching for a commission), there are several liquor depots in the new city where you can buy alcohol at a fixed price. It's very common to see both tourists and locals imbibing on the beach, though usually out of water bottles, often containing the local firewater.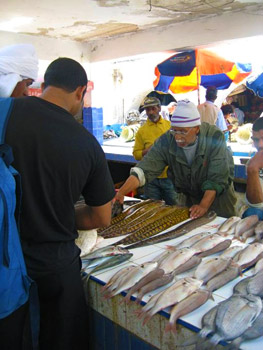 The festival atmosphere pervades the city, and not just at night on the beaches by the big music stages. It's on the streets in the daytime too, in the official processions of the Gnaoua musicians, and in the unofficial parades of young Moroccan rastas, Spanish girls in harem pants, the old Djellaba-clad (a traditional Moroccan robe) hooked-nose man who haunts the medina and claims to have worked for Cat Stevens, and in the gentle giant dancing manically to the beat of his own drummer. In fact, the festival atmosphere begins the moment you step on the bus to Essaouira. Buses run regularly between Marrakech and the port, and tickets can be bought either directly from the ticket office inside the bus station, or from hustlers outside, who may or may not offer you a better price, albeit probably on a worse bus. But a lower class bus is not a guarantee of a bad experience. In fact, you're more likely to meet locals that way, locals who, unlike many people you meet on the street, will give you advice for free. Some might recommend a place to stay or eat salty grilled fish, while others will try to convince you of their love for Bob Marley, or may even offer you hashish or wine mixed with cola – both of which maintain various levels of illegality for Moroccans, though each proliferate at the festival. But for most attendees, the music on its own is transcendent enough: beautiful and ancient as it floats above the storied corners of the medina, past the spice sellers and fishing boats, and out to sea.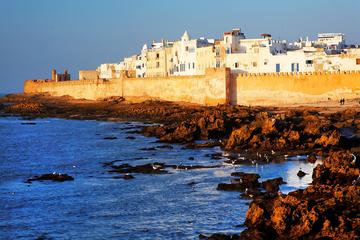 Full-Day Tour to Essaouira – The Ancient Mogador City from Marrakech
If You Go:
♦ Accommodation can become much more expensive and much harder to find the closer it is to festival time, so be sure to book ahead!
♦ More information about the festival, including the official program can be found at www.festival-gnaoua.net
♦ If you're planning on taking the bus from Marrakech, the bus station (known as the gare routière) is located just outside the medina's walls at Bab Doukkala. Depending on whether you buy from the official office, or haggle with a vendor outside, your ticket should cost between 6 and 9 dollars.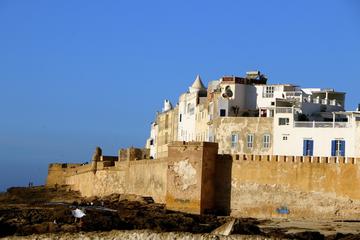 Private Day Trip to Essaouira from Marrakech
About the author:
Ellen Johnston is a cultural nomad — a traveller, writer and musician who bounces all over the world. Originally from Vancouver, Canada, she has West Coast roots, a Mediterranean soul and a Chilanga heart, thanks to a recent stint in the Mexican capital. She can presently be found dipping her toes in the Caribbean waters of Quintana Roo. You can find links to her other writing and photography at www.ambiguoustraveller.wordpress.com
All photos are by Ellen Johnston.