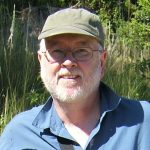 Hi, I'm Robert Scheer, the editor and publisher of Travel Thru History.
I'm a former president of the B.C. chapter of the Travel Media Association of Canada (TMAC), as well as a lifetime member and past president of the British Columbia Association of Travel Writers (BCATW).
This website was founded in 2008 by W. Ruth Kozak, and she passed the torch to me in July, 2020.
Find out more about me here.