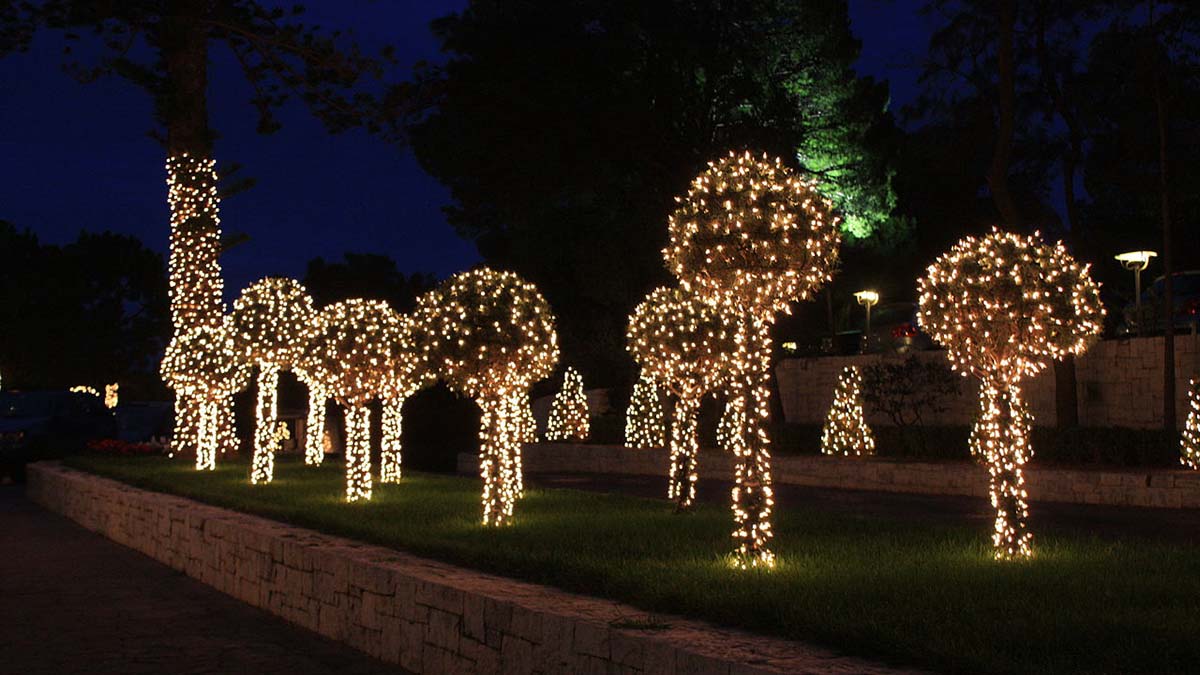 Athens, Greece
by W. Ruth Kozak
Christmas in 1983 was the first time I had ever spent Christmas away from my family. I couldn't have been any farther away from Vancouver, Canada than Athens, Greece. It looked as though it would be a dismal time. I had been living in Athens since October and shared a two-bedroom sparsely furnished flat with another woman. We both worked as E.S.L. teachers. What money we earned bought the barest necessities for our flat. I used an upturned drawer to put my typewriter on and bashed out travel stories for newspapers at home. After what we were accustomed to at home, life in Athens was bleak. I made friends with two Irish men, Donald and Barry, who made their living busking on the metro enchanting the Greeks with their Irish songs. They were homeless, and as we had an empty salon, I invited them to stay with us. Donald and Barry became my saviors, cheering me with their Irish humor and lively music.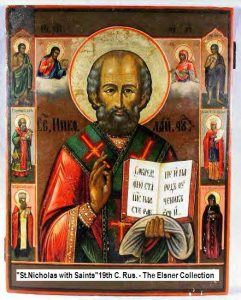 As Christmas drew near I searched for festive signs around town. Greeks don't celebrate Christmas the way we do at home. In the shops around Omonia and Kolonaki Square there wasn't a sign of Rudolph, Frosty or Santa's helpers. A large tree with lights was erected in Syntagma Square, but I missed the cheery sound of Salvation Army bell-ringers and carolers. Except for those who have adopted the western customs of celebrating the Yule season, Christmas traditions in Greece are different than those at home in North America. Early in December there are celebrations to honor Aghio Nikolaos (St. Nicholas), patron saint of seamen. There are fasting days and a Christmas meal with traditional food. But the Greek's real festive celebration starts on New Years Eve with a social evening. The men play cards and gamble the night away; the children and families visit other houses to sing 'kalandas' accompanied by the chiming of little silver triangles. Santa Claus doesn't visit on Christmas Eve. Here's it's Aghio Vassilis (St. Basil) who comes at New Years with gifts for the children.
I went to the street market where the gypsies sold holly, pine branches and flowers and bought a little laurel bush with shiny green leaves and little wax-like red apples spiked on the ends of the branches. I put it in a flower pot and hung gold garlands on it with three red paper birds for ornaments and a string of tiny colored lights. Soon parcels arrived in the mail and I placed them underneath.
My room-mate's Greek boyfriend was opening a bar on Christmas Eve in the town of Chalkis on the island of Euboeia and he hired Donald and Barry to play there. The cozy little pub was located near the sea. The opening night was disappointing as very few customers came. There certainly wasn't a festive spirit.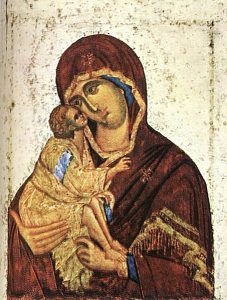 On Christmas day, we went for a stroll along the waterfront. As we walked, Barry played his guitar. Some seamen called us over so Barry and Donald sang Irish songs for them, and we all joined in singing Christmas carols. We found a little crčche with models of Mary, Joseph and the baby Jesus surrounded by live goats and sheep. On our way back to the taverna, we stopped for a meal. The closest thing to turkey we could find was chicken, but it would have to do. At least it was beginning to feel a lot more like Christmas.
That night we sat alone in the empty taverna and reminisced about Christmas at home, describing in detail the turkey dinners we remembered from past Christmas. We imagined the feast our families would be eating that Christmas day, savoring every vicarious mouth-full: the succulent turkey meat, the spicy stuffing, the cranberry jelly, the candied yams, mashed potatoes swimming in gravy, the variety of fresh vegetables and best of all, the delicious aromas that went with the food. We imagined the steaming plum pudding smothered in hot rum sauce, and how we would get the piece with money wrapped up inside. We felt comfort in each other's company. We were a 'family'. Because of Donald and Barry, Christmas became special after all, even though we were all so far away from home.
If You Go:
In recent years things have changed in Greece and with the influence of the European community there is more evidence of the Western style Christmas.
Christmas in Greece
Travel guide to Greece
About the author:
That Christmas in Greece was the first time in her life that W. Ruth Kozak had spent Christmas away from her family and friends in Canada. It was a unique experience. But it would have been a lonely time if it hadn't been for the Irish boys, Barry and Donald, who cheered up the Season with their Irish wit and songs.
Photo Credits:
Athens Christmas decorations by Vouliagmeni / Public domain
Russian icon of Saint Nicholas by The original uploader was CulturalUniverse at English Wikipedia. / CC BY-SA
Madonna and child by Theophanes the Greek / Public domain