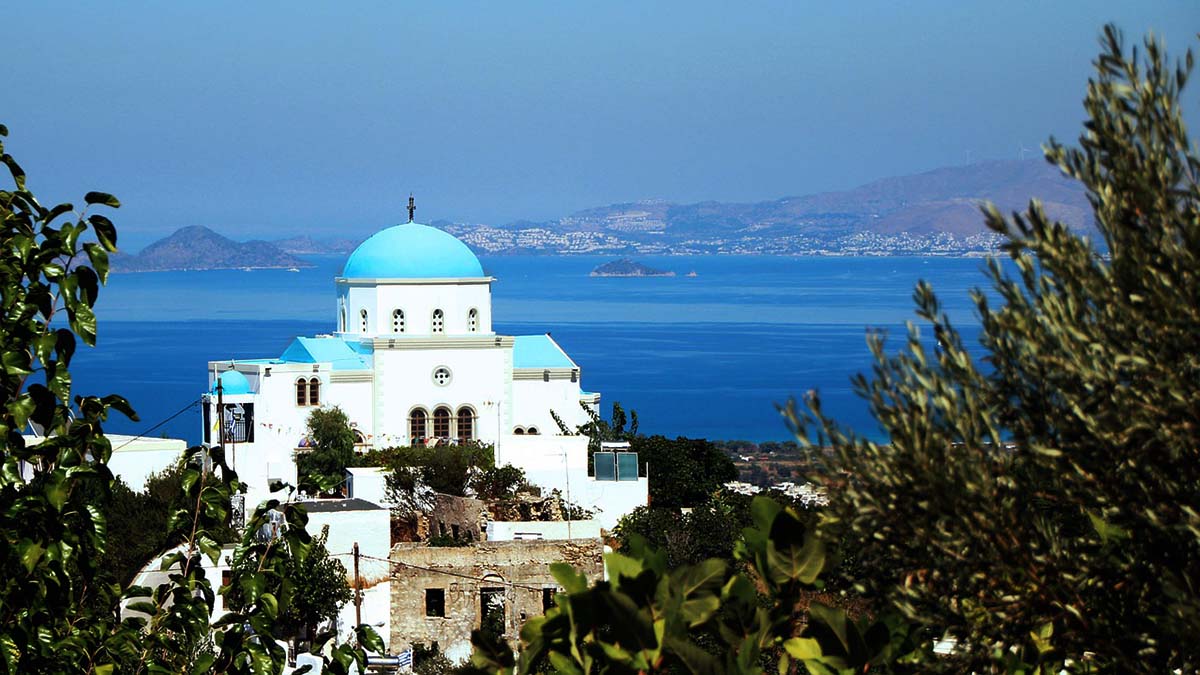 by Alison O'Neil
Visitors to the Greek island of Kos might be unaware when they arrive of the historical importance of this island but in between enjoying the glorious sunshine, warm waters and beautiful views you cannot go far without stumbling across ancient ruins and landmarks.
My interest in the history of medicine, a fascinating topic I have been teaching for the last ten years, was what drew me to the island. The Greeks contributed much to the development of modern medicine. As great thinkers they suggested that illness came about as a result of liquids in the body becoming unbalanced, if you were sick this was due to too much or too little blood, phlegm, black bile or yellow bile. This idea continued to influence medicine for the next 1000 years.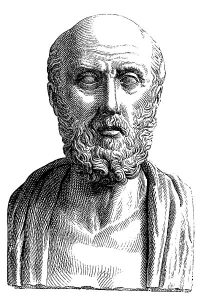 One of the most important figures in ancient medicine and possibly the most famous past resident of Kos is Hippocrates. He lived around 460 BC and is known as the father of modern medicine. Before Hippocrates, many diseases were explained away through stories, curses and evil spirits. He put medicine on a course of rational explanation and steered it away from supernatural theories. The Hippocratic Oath that all modern doctors take is named after Hippocrates as the ideals of confidentiality and using medical knowledge only for the good of patients were ideals in which Hippocrates believed.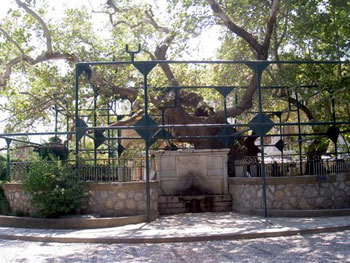 Hippocrates Tree is located in Kos Town. It is said Hippocrates stood under this plane-tree and lectured his medical students. Although it is unlikely that it is the actual tree under which Hippocrates stood, a far more plausible explanation is that the current tree is a descendant of the one under which Hippocrates lectured. Many health establishments around the world have taken cuttings from this tree and planted them in their own grounds. Hippocrates tree is easy to distinguish as it is supported by a large metal framework. I could not help but feel impressed that a man to whom medicine owes so much might have once stood in this same spot.
A site definitely linked to Hippocrates is the Asklepion located a short drive inland from Kos Town or alternatively you can take the little tourist "dotto train." The Asklepion is a temple built to honour Asklepios, the Greek god of healing. Although the Asklepion adopted much of Hippocrates teaching it did in fact hark back to the days when gods were blamed for illness and demonstrates the conflict between natural and supernatural ideas about illness that existed when it was built in the third century.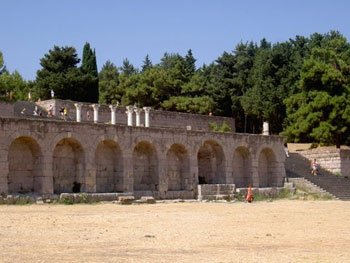 The sick would visit the Asklepion which was staffed by several therapists, priests and later doctors. The patient stayed for a few days and might take part in massage, gymnastics, bathing and follow a special diet.
As far as most people were concerned the real treatments came when you visited the Abaton, where you would leave a sacrifice to Asklepios and then quite simply fall asleep! It was believed Asklepios and his helpers would then visit and heal you. Many patients spoke of seeing Asklepios in their sleep when he visited them holding a staff and accompanied by sacred snakes. They woke up healed. It is possible that the power of placebo played a role here or that the patients were given an intoxicating drink and then visited by the temple staff. The staff and snakes are still a symbol associated with medicine today.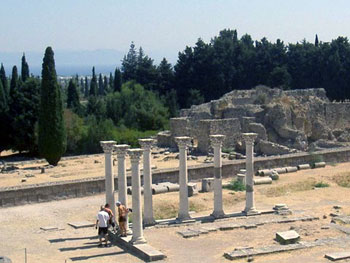 As you approach the Asklepion it opens out in front of you and you can clearly see the three levels that make it up. Naturally, the main temple to Asklepios is at the top. I made my way slowly to the top, partly due to the heat but also so as not to miss anything on the way. My guidebook informed me that the lower levels were once accommodation and that the second terrace contained smaller temples, including one to Apollo. The authentic columns, arches and stone steps still look impressive and make you wonder about the people who used the Asklepios as a centre of healing all those years ago.
The view from the top makes you appreciate the green and beautiful island of Kos. I wondered if perhaps it was the location of the Asklepion that healed the sick, in the peace and quiet, away from the busy town and in the beautiful countryside I would defy anyone not to feel at least a little better then they had before their visit.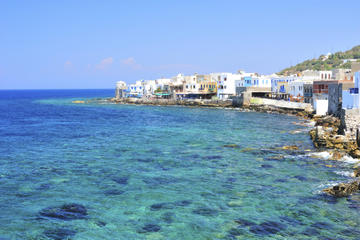 Private Tour: Kos Island Highlights Including Zia, Asklepieion and Tree of Hippocrates
If You Go:
Direct Flights from most European cities go to Kos International Airport. This is located in the centre of the island close to the village of Antimachia, about 22 km from Kos Town.
Most tours can be booked from the marina in Kos Town or in your hotel. The Asklepion can be reached using the tourist train from Kos Town.
Accomodations: I can recommend the Continental Palace Hotel in Kos Town.
About the author:
Alison writes about many things but her two main passions are history and travel. Her travels have taken her mainly through Europe and Africa but she intends to cover as much of the globe as possible! She is also a teacher and hopes that through her writing and teaching to share her love of the past.
Photo credits:
First Kos, Greece photo by: Greg Montani from Pixabay
Hippocrates bust: Public domain
All other photos are by Alison O'Neil.