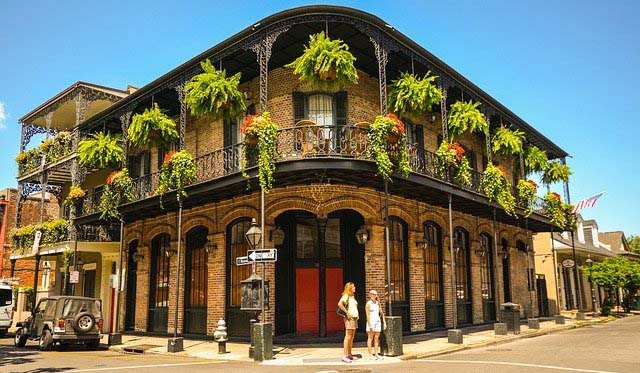 by Kritika Panase
New Orleans is one of the unique travel destinations in the USA, and you won't find any other place like that in the country. It is famous for an array of things – incredible jazz music, crazy Mardi Gras celebrations, Cajun cuisine, breathtaking architecture and even voodoo. If you have your US visa ready, you must indeed plan a visit to this splendid city. I recently got a chance to visit this gorgeous destination, and here is my pick of the nine things you must not miss in New Orleans.
What To See In New Orleans French Quarter
The oldest neighborhood in the city is undoubtedly one of the best attractions in New Orleans. I had heard so much about this charming neighborhood and decided that it will be on the top of my bucket list. Also known as the Vieux Carre, the French Quarter is dotted with shops, cafes, boutiques, restaurants, and bars. Many of its historic buildings dating back to the late 18th Century when the Spanish ruled the city. I spent a lot of time walking around the street, exploring the place, soaking in the culture, and relishing some mouthwatering food. You must not miss the traditional music of the Preservation Hall Jazz Band.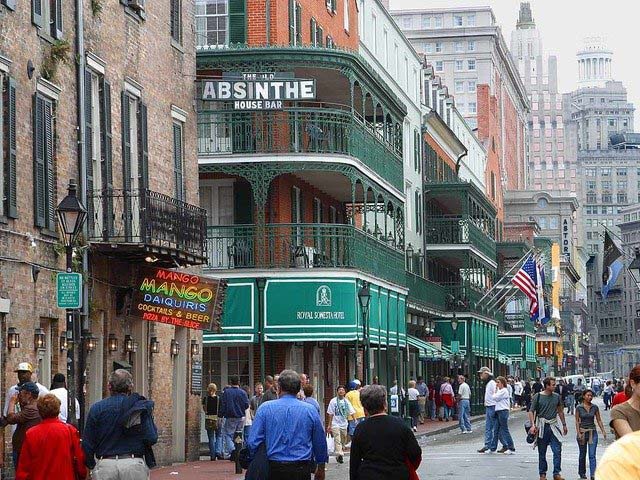 What To Do On Bourbon Street
The infamous nightlife strip, Bourbon Street, may not be everyone's cup of tea. But it features as of the most popular attractions in New Orleans for a reason. Since it was my first trip, I wanted to include it in my itinerary. The 13 blocks long street is lined with restaurants, bars, souvenir shops, and cafes and is an excellent way to soak in the city's vibrant culture. Unfortunately, I didn't visit during the famous Mardi Gras, but this place is the hub of all festivities.
City Park
Founded in 1853, City Park houses the largest collection of live oak trees globally, many of which are more than 600 years old. It is also one of the oldest parks in the USA, and I had a great time exploring the lush greenery and serene walkways. The park is replete with lovely bridges, small ponds, and many sculptures, making for great selfie points. My favorite place here was the Couturie Forest, a beautiful nature trail featuring Laborde Mountain, the highest point in New Orleans.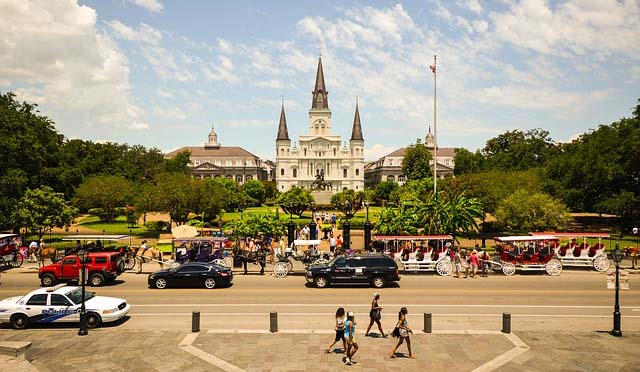 Jackson Square
Located in the heart of the French Quarter, Jackson Square is a national historic landmark. You can see the statue of battle hero, Andrew Jackson, in the center. This timeless attraction faces the Mississippi River and is surrounded by historic buildings such as the St. Louis Cathedral, the Presbytere, Cabildo, and the Upper and Lower Pontalba Apartments, the oldest apartment buildings in the US.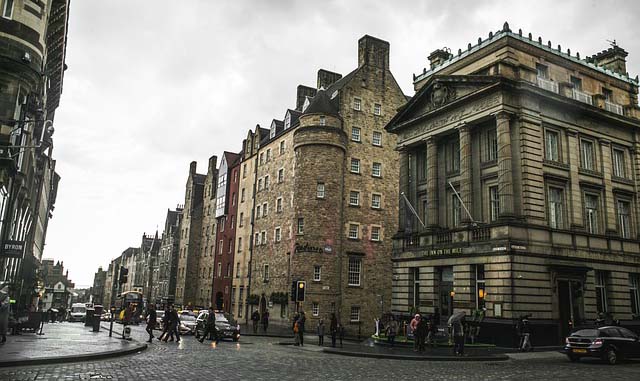 Royal Street
Majorly flocked by art lovers, the iconic Royal Street has a bevy of art galleries, high-end hotels, and family-owned antique shops. Stretching from Canal Street to Esplanade, it is an outstanding shopping and dining destination. This bustling street also has many street musicians, and I stopped by to listen to some awesome music quite a few times. The cobblestone pathways, mule-drawn carriages, and enchanting architecture reminded me of a French 19th-century city.
National WW II Museum
Located in New Orleans Central Business District, the National WW II Museum is a sprawling complex and provides a great educational experience. Affiliated with the Smithsonian Institution, this museum has many award-winning exhibits that take you through a journey of the American side of World War II. I was utterly overwhelmed looking at jeeps, actual planes, and Higgins Boats. It also has a restaurant, a theater with WWII-era musical performances, and a wonderful gift shop with unique 1940s-inspired clothing and gifts.
Frenchmen Street
I enjoy live music and jazz music a lot, so visiting the famous Frenchmen Street was a must. The liveliest section of the street is made of three blocks that offer top-notch live music venues and bands. I also spent some time browsing through the delightful bookstores, looking at the lovely Creole-style Townhouses, and enjoying coffee at one of the many coffee shops. I spent the evening gorging on a delicious dinner at The Spotted Cat while enjoying some fantastic music. Other popular eateries here are the Blue Nile, The Maison, and Adolfo's.
New Orleans Museum of Art
Situated at the edge of the Big Lake, within City Park, the New Orleans Museum of Art (NOMA) is a treasure-trove of brilliant masterpieces. The façade itself is majestic and grand, having Greco-Roman columns and alabaster walls. The museum has more than 40,000 pieces, from modern work and the Italian Renaissance to photography and digital media. I was astounded by the stunning works of great artists such as Monet, O'Keefe, Rodin, and Degas. Don't miss the Sydney and Walda Bestoff Sculpture Garden, a lush, landscaped garden that showcases the museum's sculpture collection.
Algiers Ferry
I hopped into the Algiers Ferry to enjoy the great Mississippi River firsthand. Though it was a short ride, I got to enjoy some marvelous views of the city from the water and get the feel of this mighty river. I also spent some time strolling through the tiny neighborhood of Algiers Point that is brimming with cafes, bars, and lovely homes, oak-lined streets.
Conclusion
New Orleans, Louisiana has a very different vibe and is a melting pot of various cultures. You can find myriad influences from Spanish and French to Caribbean, West African, and Native American. Be it rich history, fantastic culture, or vibrant art; there is something for everyone in this destination.
For More Information
New Orleans Tours Now Available
About the author:
Kritika is a software engineer, travel blogger, pasta-lover, adrenaline junkie, owner of a dog, and technophile. While She has her one part of the head sink into the world of changes and innovation, She tries unique experiences like exploring new cities, hiking mountains. Travelling keeps her sane. In short, for her, life is all about living in the moment.