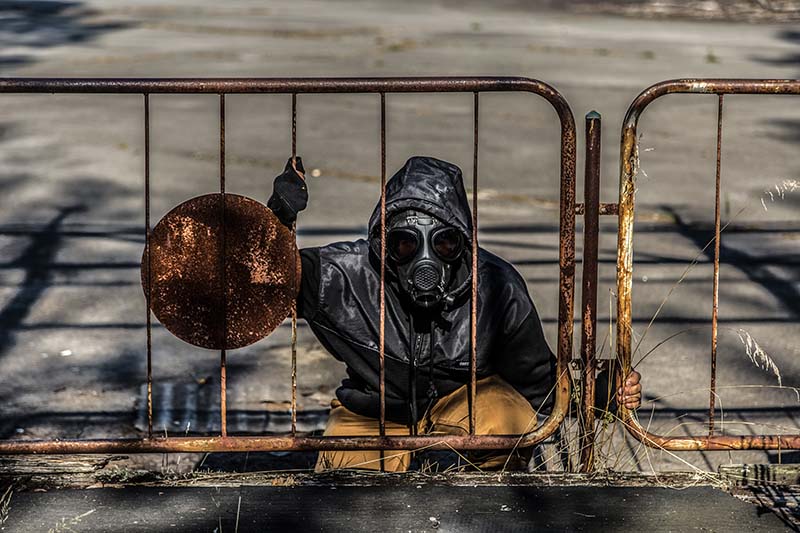 By Matthew Ellington
With the success of HBO's series about Chernobyl, tourism to the Exclusion Zone has increased significantly. Students are leaving their assignments to a professional essay writing service to see the world's scariest technogenic catastrophe first-hand and compare to what they have learned through the TV.
People travel to Chernobyl Zone for different reasons. But if you still hesitate whether you need such an extraordinary journey, here are some facts and tips for you to consider.
Historical Facts
Chernobyl Power Plant exploded in 1986, terrifying Ukraine and Europe as the biggest technogenic disaster of the modern world. Almost a million men risked their lives trying to diminish the impact of the catastrophe. Many of them died, while others remained disabled. 70% of nuclear contamination went to Belarus, while acidic rain fell as far as in Ireland. The horrifying results of the Chernobyl disaster can be witnessed today in a deserted town, in a contaminated zone around Chernobyl, in people suffering from severe diseases more often after the slightest contact with Chernobyl-related issues.
The tours to Chernobyl are being organized to let people witness how a lack of sense of responsibility, carelessness, and too much power concentrated in one person can lead to a disaster. So that we never make similar mistakes and learn a lesson by witnessing the horrible outcomes.
Why Travel to Chernobyl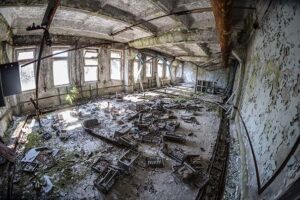 There are many reasons to travel to Chernobyl and the ghost city Prypiat. Don't expect it to be some sort of entertainment but some rather educational and explorational journey. You may want to travel to Chernobyl:
To witness the biggest technogenic catastrophe – you will see what an uncontrolled power can lead to and learn your lesson of responsibility and care.
To take a modern history tour – after the Power Plant has exploded, the locals were evacuated and left everything behind. So that the ghost-town Prypiat is a frozen memory of the Soviet Union. You can come and experience modern history first-hand there.
To meet self-settlers – many people who were forced to leave returned to live near the Exclusion Zone. They are ready to share their horrible memories and life wisdom during your guided tour.
To visit the ghost town – the ghost-town Prypiat is the abandoned place and the nearest point to the Power Plant. It impresses with abandoned houses and industrial views you will be interested to see.
To see the nature reserve – since the 30km zone around Chernobyl was banned from being used for living or even entering for any person, the wildlife began to prosper there. Now there is a Biosphere Reserve organized on the territory with rare animals living and moving around freely. Some tours to the Exclusion Zone include interaction with the wildlife.
To get inspired – Chernobyl has been intimidating yet inspiring people for many years so far. A number of books, films, and video games are centered around the Chernobyl disaster. So if you are after inspiration, you can easily find it visiting the Exclusion Zone.
To get a unique experience – if you are looking for unusual tours, Chernobyl is your must-visit point. It is one of few similar places open for tourists worldwide.
Travel to Chernobyl shouldn't be an out-of-blue decision or just for fun, but you have clearly to realize where you are going, what you will witness, and why you need it.
 What to Consider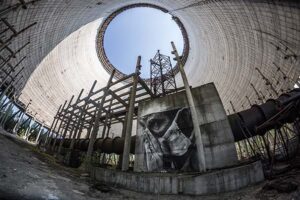 Before you decide to set on a journey to Chernobyl, it is vital to consider some details to be prepared physically and mentally for the experience. Here are some points for you to know:
Escort is required – the Exclusion Zone is watched around the perimeter, and no civil individual is admitted without an escort. So you can access Chernobyl territory only as a member of a tourist group and with an appropriate admission card.
Dress up accordingly – since the soil and dust around the place may be contaminated, it is advised to dress up accordingly. A long-sleeve shirt, long trousers, closed shoes are required to protect you from unnecessary contact.
Take a photo if you want – you are allowed to take pictures of everything around you. But no cameras are allowed when it comes to the guardians, military people, and checkpoints around the Exclusion Zone. If you want to use drones or any other flying devices, you have to ask for permission in advance.
Stay in a hotel overnight – there is a hotel in the Exclusion Zone you can stay overnight at. It has clean rooms and Wi-Fi for tourists who want to spend several days in Chernobyl.
Mind the radiation – you shouldn't be afraid of the radiation during the tour. You will be under not more severe impact than during a transatlantic flight. But there are places in Chernobyl where the radiation level is still high and dangerous. So follow your guide everywhere and don't pick any 'souvenirs' from the ground.
Still, the main point to hold in mind is that you head to the place of one of the world's horrible technogenic disasters, so you need to treat it in the appropriate way. It is not a place for careless fun or endless selfies. But a travel to learn your lesson and approach responsibly to life matters.
The Bottom Line
Chernobyl tours are gaining more popularity in recent days. People travel to the place of technogenic disaster to witness the horrible events first-hand, to learn about the modern history in live-mode, to meet the witnesses of the catastrophe, to get inspired and relive the life-turning experience. If you decide to head to Chernobyl, choose a reliable tour guide, care about your personal safety, and approach the journey sensibly.
Chernobyl Tours Now Available

Full-Day Private Tour to Chernobyl and Pripyat Town from Kyiv
Full-Day Chernobyl and Pripyat Tour with Real Chernobyl Heroes 
PRIVATE CHERNOBYL TOUR FROM KYIV + FREE tour to Chernobyl Museum in Kyiv 

3-Day Extended Tour to Chernobyl and Prypiat Town from Kyiv
 About the author:
Matthew Ellington has years of experience working with different types writing. Currently, he is working at Pro-Papers company, where he writing blog articles about everything. In his free time, he likes roaming the streets of New York with his Olympus taking photos of the best spots in the city.
All photos are by Matthew Ellington:
The tourist in the exclusion zone
Abandoned building in Chernobyl
Destroyed structure in Chernobyl