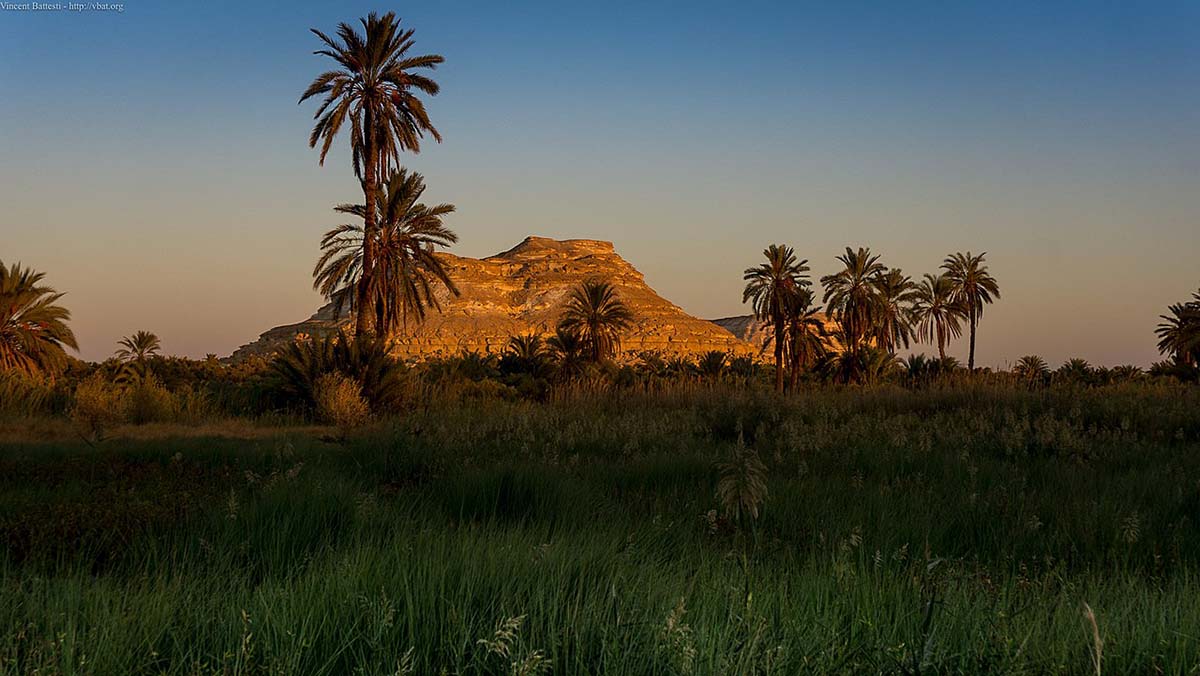 Siwa Oasis, Egypt
by Robin Graham
I am at the temple of the Oracle of Amon, fabled throughout the ancient world. Alexander the Great stood here, so for once I'm in good company.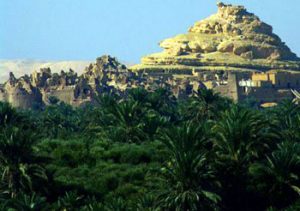 This is where he came to seek legitimacy for his rule over Egypt. The Oracle confirmed his divinity, although exactly what was said to him he took to his grave eight years later. He did well to get here, to Siwa Oasis in Egypt's Western Desert. Others had disappeared in the attempt.
The floor plan of the temple reveals a hidden passage and chamber from which it would have been possible for a concealed priest to simulate the voice of the oracle. I think we can assume that had Alexander known about this he wouldn't have bothered making the trip.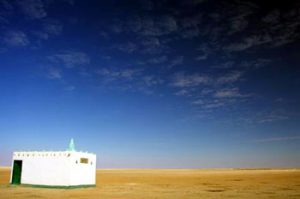 The temple is perched, precariously, on the edge of an inselberg -a rock hill- which would have given him, as it now gives me, an unhindered view in all directions, the lush canopy of Siwa's date palms like a green carpet. The young Greek king must have felt that the world was at his feet.
Beyond the palms to the north, in all honesty, there is not a lot. Desert stretches between here and Marsah Matrouh on the Meditteranean coast three hundred kilometres away, and not the alluring kind – all silky dune and camel train. Sandy gravel would be an apt description, just about featureless to our eyes as we made our way here; sensory deprivation on a ramrod straight road, the empty space sweeping past us hypnotically in our shabby little car.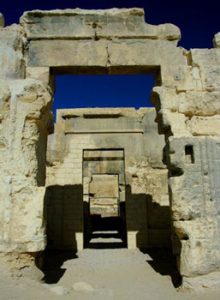 To the south it's a different story. Close by the foot of the inselberg, just metres away, stands the last remaining wall of another temple to Amon, replete with hieroglyphics. Both temples would originally have been part of a larger complex. This second temple fragment can be found where the date palms form a clearing, visible from here. It's in a sorry state, having been dynamited in the 19th century by a local police chief to build his station. Oops.
Another clearing, just a little further away, is perfectly circular as is the fresh spring that is to be found there. Tourists are told that this is Cleopatra's Bath, but that's a conceit of the local tourist board. Actually it's the Spring of Juba, the ancient Spring of the Sun about which Herodotus wrote in the 5th century BC.
Herodotus thought this spring boiled at midnight and cooled at noon. In fact the warm temperature is constant; it just doesn't feel that way to a cold hand at night, or to a hot one in the afternoon. Alexander and his entourage cannot have failed to linger here. Beyond the date gardens, the Sahara begins. A few miles south you can sit in the fresh water of a hot spring, surrounded by fifty-metre dunes on all sides and listen to birds sing in the small garden that the spring irrigates. Beyond that, nothing but more dunes and rocky crags till you reach Sudan.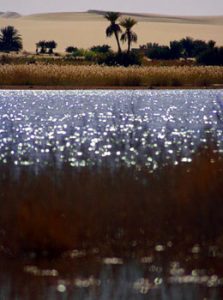 To the east Al Zaytun – one of Siwa's vast salt lakes – glimmers. In the late autumn a salt layer covers it's surface and from a distance the lake appears to have frozen over; a bizarre sight when the daily temperature can hit thirty-five degrees celsius. At roughly twenty metres below sea level, even the water from the many springs here is salty and so of course is the soil, which the Siwans call kershef. A mixture of salt, rock and mud, it made an excellent building material, or so they thought.
Beyond the lake's shimmering far shore, nothing but desert all the way to Cairo. It was in those sands, in stark contrast to Alexander's successful journey, that fifty thousand of Persian King Cambyses' men, on their way to destroy the Oracle, were swallowed up by a sandstorm.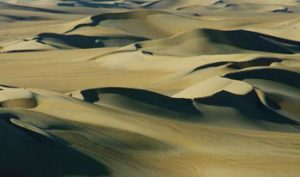 Looking west across that green carpet, about four kilometres away, Siwa's largest structure towers above the swathe of date palms. Though magnificent, the Shali is an object lesson in why kershef may not be your preferred building material the next time you erect a fortified city. Crumbled and in a ruinous state it still looms over the modern town, a victim of infrequent but, very occasionally, heavy rainfall.
Alexander won't have seen this – it wasn't built till the thirteenth century, not abandoned till the twentieth – and difficult as it is to imagine anyone saying no to him, he wouldn't have been let in anyway; this was a forbidden city, home to Siwa's families and closed to all others. That would be one up to me then, since they've moved out now and I will have the run of the place tomorrow, and will climb to its highest point, the world at my feet once again.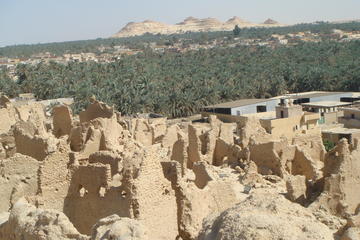 Budget Travel Package to Siwa Oasis from Cairo or Giza
If You Go:
Getting There: Fly into Cairo or Alexandria with one of the many international carriers, for example www.egyptair.com. From both cities the West and Middle Delta Bus Company offers services to Siwa via Marsah Matrouh on the coast. See www.bus.com For example, expect to be on the road for nine or ten hours if you start from Cairo, and around six hours if your journey begins in Alexandria.
Staying There: Visit www.siwa.com for details on the insanely exclusive Adrere Amellal (www.siwa.com/AdereAmellal.html ) out of town or the two more affordable alternatives in the centre, Ababenshal (www.siwa.com/AlbabenShal.html) and my favourite, Shali Lodge (www.siwa.com/ShaliLodge.html). All three are run by an organisation which aims to promote sustainable ecotourism in the oasis.
When to go: The oasis bakes in the summer as well as enjoying a thriving mosquito population, and in winter the nights can be cold enough to prohibit those desert camp outs, so go in Spring or Autumn to get some more temperate weather.
About the author:
Robin Graham is a writer and photographer. His articles have appeared on Gonomad, Matador Nights, Literary Traveler and Bootsnall and his photography has been featured in the Telegraph online. He formerly blogged at www.alotofwind.com.
Photo credits:
First Siwa Oasis photo by: Vincent Battesti / CC BY-SA
All other photos are by Robin Graham.