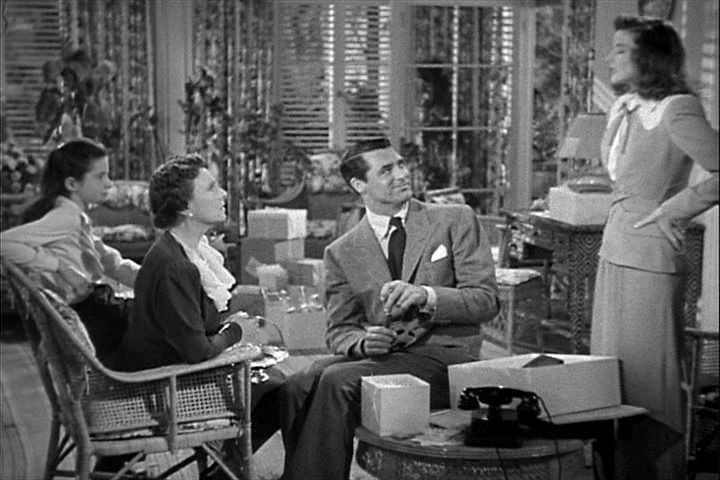 The Movie That Saved Katharine Hepburn's Career
by Richard Neal
In 1999 The American Film Institute compiled a list of the 50 Greatest Movie Legends. Humphrey Bogart came in as the #1 male star, while Katharine Hepburn was chosen as the top female. Few would dispute her selection as the greatest ever but, as unbelievable as it seems now, this screen legend's career almost came to a grinding halt only a few years after it began.
After a successful stint on Broadway, Katharine Hepburn broke into movies in 1932 after RKO Studios signed her to a lucrative contract. In her first film, A Bill of Divorcement (1932), she was cast opposite the legendary John Barrymore. She won the Oscar for Morning Glory, only her third picture. When her next, Little Women (1934), broke box-office records around the country, the newfound starlet seemed on her way to a lengthy and prosperous career.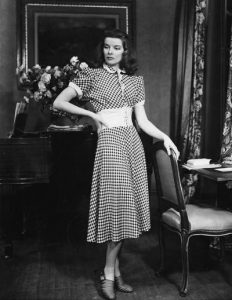 Then rumours began to surface about her arrogant off-screen behavior. She refused to grant interviews or pose for publicity photos. She often wore pants and spurned makeup. When someone stole her slacks she reportedly walked around the studio in her underwear until they were returned. Such raucous behavior appalled audiences at a time when movie stars were expected to be exemplary role models. From 1935 to 1938 nearly all of her movies were flops. The low point came when Photoplay magazine labeled her "box office poison." When RKO wanted to relegate her to a supporting role in her next film, the indignant actress bought out the remainder of her contract and decided to return to the stage.
Hepburn then approached playwright and friend Philip Barry and asked him to write his next play with her in mind. Barry based the lead character on the public's perception of Hepburn at the time. The result was The Philadelphia Story, a fast-paced, sophisticated romantic comedy about love, marriage, and the American class system. Tracy Lord, a haughty socialite, is about to marry wealthy businessman George Kittredge. Enter ex-husband C. K. Dexter Haven and tabloid reporters Macauley Connor and Liz Imbrie, all of whom show up on the eve of the wedding. Tracy receives a much-needed lesson in humility as she is forced to choose between her stuffy fiancé, her fast-talking ex-husband, and the brash young reporter.
Kate put up 25 percent of production costs, and co-starred with promising newcomers Joseph Cotten and Van Heflin. The play opened in March 1939 and was a smash. It ran for over 400 Broadway performances and took in nearly a million dollars at the box office. By the end of its yearlong run, Hepburn had earned close to a half million dollars in salary and profits, over seven million dollars in today's currency.
Hepburn knew that Hollywood would want to make a movie version and persuaded billionaire ex-lover Howard Hughes to buy her the film rights. Sure enough, offers soon poured in from the major studios. Warner Brothers offered a pile of money, Errol Flynn as co-star, and Hepburn the role of producer. She was pondering their proposal when Louis B. Mayer, head of powerhouse MGM, called. His $250,000 bid was not the highest, but he agreed to Hepburn's insistence that she play the lead and that she would pick the screenwriter (Donald Ogden Stewart), director (George Cukor), and two male co-stars. She demanded Clark Gable and Spencer Tracy, MGM's two biggest stars, but both were unavailable. Mayer suggested James Stewart, who had risen to the "A-List" for his Oscar-nominated role in Mr. Smith Goes to Washington. Mayer then gave Hepburn $150,000 for the second male actor. She called old friend Cary Grant, with whom she had paired well with in three earlier efforts, and offered him his choice of either of the two leads. He selected the role of Haven, and donated his entire paycheque to the British War Relief Fund. Hepburn took a calculated risk and deferred her salary for 45 percent of the profits.
The Philadelphia Story was shot in only eight weeks during the summer of 1940. Reportedly, no retakes were required.
The opening scene is the stuff of cinema legend. Playboy husband C. K. Dexter Haven (Cary Grant) storms out of a mansion and throws his luggage into a parked car. Soon-to-be ex-wife Tracy Lord (Katharine Hepburn) follows him outside carrying his golf clubs. She breaks one over her knee, and throws the rest at him. Haven is enraged and raises a fist to hit her but instead puts his hand over her face and pushes her to the ground. Expertly directed by George Cukor, the scene immediately demonstrates the relationship between the two leads without a single line of dialogue. It also gave 1940 audiences the satisfaction of seeing the snooty actress knocked flat on her bony derriere.
The three leads are brilliant. Before The Philadelphia Story, Cary Grant's roles had been either drama or slapstick comedy. Here he plays Haven as a wisecracking sophisticate, the first time audiences saw him in this role and the type of character for which he is most fondly remembered today. It's hard to imagine anyone but Cary Grant playing C. K. Dexter Haven.
Jimmy Stewart drops his usual "aw-shucks" demeanour, and displays a sexiness never seen before. He was reportedly uneasy before shooting a scene where Connor recites love poetry to Tracy, and was sure he would botch the scene. Cukor asked famous playwright Noel Coward, who was visiting the set that day, if he would give Stewart some words of encouragement. Upon meeting the nervous young star, Coward remarked, "I think you're a fantastic actor." Bolstered by the accolade, Stewart performed the scene flawlessly.
In spite of the panache of the two male stars, this is Katharine Hepburn's picture. She glitters in the role that was written specifically for her, delivering witty lines with rapid-fire precision while gorgeous males fall at her feet. In one notorious scene, Tracy and Connor go for a late night swim. Afterward, clad only in a bathrobe, Tracy tells Connor that she has the shakes. "It can't be anything like love, can it?" he implores. "No, no, it musn't be. It can't," she pleads. "Would it be inconvenient?" he inquires. "Terribly," she moans. Only Katharine Hepburn could believably deliver that line. Sadly, this was her only movie with James Stewart and her last with Cary Grant.
The excellent supporting cast is nearly as delightful. John Howard is wonderfully uptight as George Kitteredge, Tracy's opportunistic fiancé, while Virginia Weidler is hilarious as Tracy's wisecracking younger sister. In an unforgettable scene, she performs "Lydia the Tattooed Lady", the song made famous by Groucho Marx in At The Circus. Ruth Hussey almost steals the movie as cool photographer Liz Imbrie. She delivers sharp gibes as she calmly watches her man throw himself at another woman.
The movie opened on January 1, 1940 to critical acclaim and was a huge moneymaker for MGM, not to mention its cunning lead actress. It packed Radio City Music Hall for six weeks and grossed over $600,000 at that one location alone.
The following year The Philadelphia Story was honoured with six academy award nominations, including best lead actress, best supporting actress, best picture, and best director. Donald Ogden Stewart won for best adapted screenplay, while Jimmy Stewart took the award for best actor. He later remarked that his Oscar win was "…deferred payment for my work on Mr. Smith Goes to Washington." Donald Ogden Stewart was not so modest. When handed the award he declared, "I have no one to thank but myself." In his autobiography years later, however, he wrote that adapting the original play for the screen was the easiest Hollywood job he ever landed.
Hepburn's gamble had paid off. Almost overnight she was back on top of the Hollywood hierarchy, a position she would occupy for the remainder of her sixty year career. She went on to garner a total of twelve Academy Award nominations, and is the only four time Oscar winner for a lead role, a record that may never be broken.
Often screened on television, The Philadelphia Story is now regarded as a true Hollywood classic. In 1995 the film was deemed "culturally significant" by the Library of Congress and selected for preservation in the U. S. National Film Registry.
By the time Katharine Hepburn passed away in 2009, she was revered as an American movie icon. She is remembered for her independence, her outspokenness, and her refusal to sugarcoat her personality at a time when this was expected of movie stars. Late in life, she downplayed her iconic status, stating, "People have grown fond of me, like an old building." Perhaps, but if not for her shrewd handling of The Philadelphia Story over 70 years ago, she might be little more than a Hollywood footnote today.
About the author:
Rick Neal is a free lance travel writer and avid movie buff living in Vancouver, Canada. He has been published in Senior Living magazine, www.offbeattravel.com and www.hackwriters.com.
Photo Credits:
Katharine Hepburn photo: Stage Publishing Company, Inc., photograph by Vandamm / Public domain
Scenes from The Philadelphia Story: Trailer screenshot / Public domain
Movie poster: MGM / Public domain