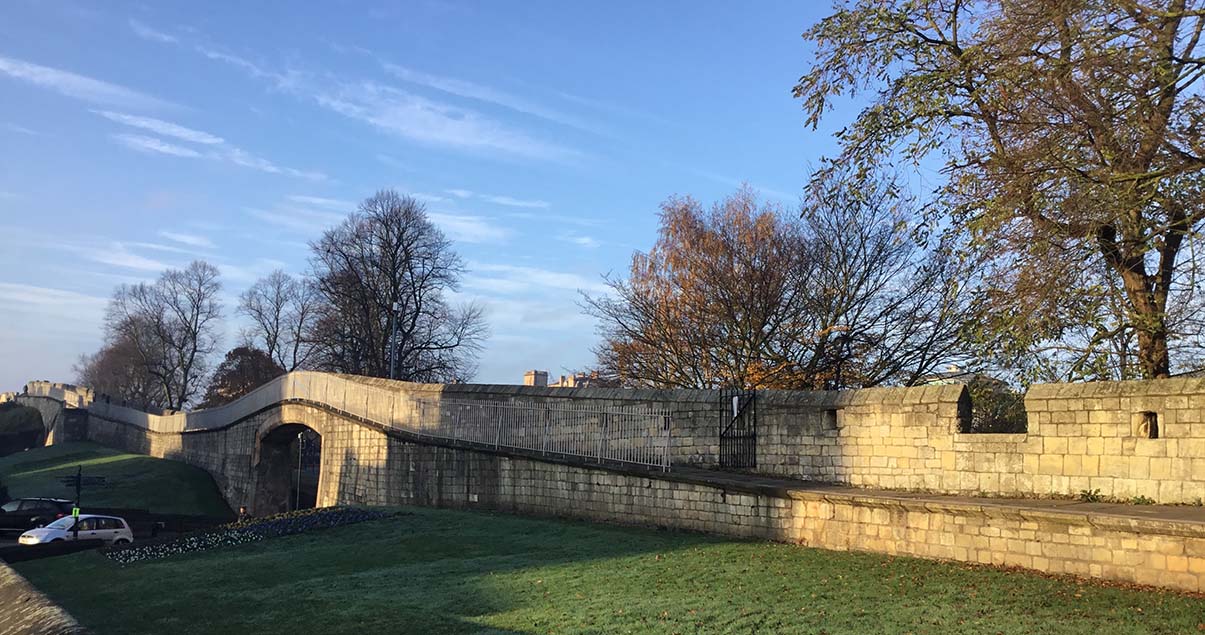 by Theresa Troutman
Inside the Roman built walls of this city steeped in history, the heart of the York beats strong and proud. Not only does it feature medieval, Georgian, and Victorian architecture, it maintains its charm while being modern and refreshing. A perfect city for any history buff or adventurer alike, York during the holiday season is a special place to experience.
For the history lover, nothing beats the excitement of walking along the top of the 2,000-year-old walls that circle the city. Those adventurous enough to take the 3.4-kilometer hike will be rewarded with spectacular views of the treasures within its walls. Towering above the everything in the city is the York Minister, whose claim to fame is the largest medieval Gothic cathedral in northern Europe.
Step back in time with a visit to York Castle Museum. Over 10,000 authentic items ranging from everyday items, military regale, and costumes are on display. A reconstructed Victorian street beckons to be explored. Walking along the cobblestone street you will experience the shops and pubs decorated for the season.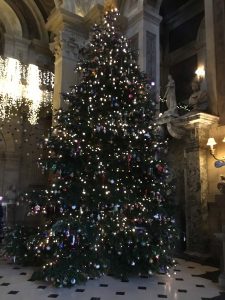 One of my favorite spots is Treasurer's House. This historic townhouse includes thirteen rooms beautifully preserved with furniture and paintings, some up to 300 years old. Decked out with holly, evergreen, and decorated Christmas trees, Treasurer's House is a delight. Don't miss the quiet outside garden, an oasis in from the busy city Christmas Markets.
York is an easy city to walk, affording some great exercise while taking in all the sites. As you traverse the city you will find four different Christmas markets to peruse, each with its own special stalls to shop and eat to your heart's content.
To celebrate small business and their unique wares, check out Judges Square. A beer garden in the center of the market is the perfect place to rest your tired feet and enjoy a pint after ticking off your Christmas list.
The Christmas festival at Coppergate shopping center host Santa's grotto, craft stalls, and the marvelous smells from the food beckoning your taste buds. Trust me, you'll want to try one of everything. You can even buy a live Christmas tree in the grotto.
St. Nicholas Fair, on Parliament Street, is brimming with shoppers soaking up the yuletide cheer. The beautiful lights and rows of stalls featuring clothes, candles, and ornaments put a smile on your face and get you in the holiday spirit. Don't forget to grab a mulled cider to keep you warm and ward off the chill of the evening.
If you love handmade one of kind items. Check out the artisans at Made in Yorkshire Yuletide Village. You can find unique items for that special someone on your gift list ranging from jewelry, photography, art, food, and textiles.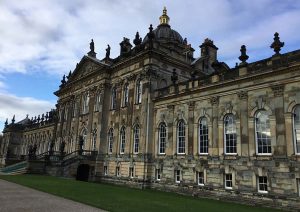 If you venture outside the city walls and make your way fifteen miles East to the Howardian Hills, you are rewarded with a special treat. Christmas at Castle Howard is not to be missed. This year's theme is the 12 days of Christmas. They also have a Christmas market on site and a farm shop where you can purchase local cheese, jam, gin and order your Christmas turkey.
The Castle has been in the Howard family for over 300 years. Many consider the estate one of the finest in England. With its Great Hall and magnificent dome, I have to agree. As you wander through the castle's bedrooms, library, long gallery and chapel you are transported by the fanciful and joyous holiday display. The must-see during the tour is the 25-foot Christmas tree adjourned with 3,000 ornaments in the Great Hall.
If You Go:
The York Christmas Festival runs until December 24, 2018. Operating hours are 10 AM to 5 PM. Thursdays to Saturdays hours are 10 AM to 10 PM.
Castle Howard's The 12 Days of Christmas runs until December 31, 2018. Operating hours are 10 AM to 5 PM. Admission is Ł19.50 or free if you purchase York Pass.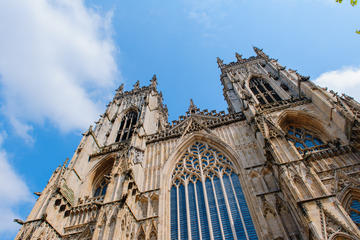 York Walking Tour including York Minster
About the Author:
Theresa Troutman is an author and travel writer who lives in Pennsylvania. She loves adventures that take you off the beaten path, whether it's a behind the scenes look at being a zookeeper or hopping on a random train and letting the day unfold. She's a thrifty traveler who loves to share tips and insights into travel. You can read her blog at thesavvytraveler.us.
All photographs by Theresa Troutman