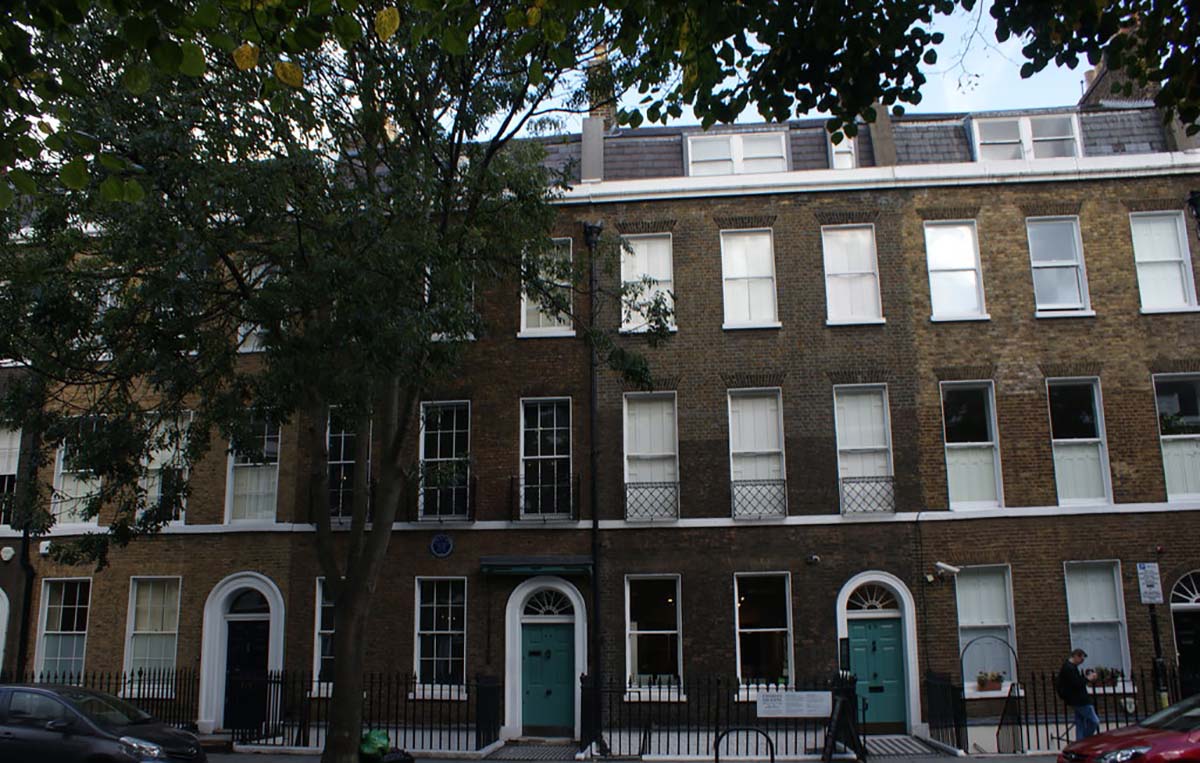 by W. Ruth Kozak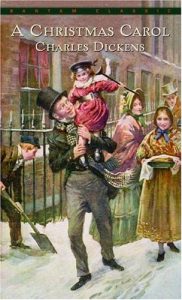 It's that time of year again when Charles Dickens' A Christmas Carol is replayed on TV. I love watching the old classic with Alastair Sim playing the role of Ebenezer Scrooge. I have enjoyed Dickens' stories since I was very young so when Hollywood began making them into movies and some were adapted for the stage, such as the musical Oliver it was delighted. I saw "Oliver" performed during its first run in London. And I've seen adaptations of A Christmas Carol on stage as well.
A Christmas Carol was written during a time of decline in the old Christmas traditions. Dickens wrote it as a serial for the newspaper at a time when he was financially strapped. The English poet Thomas Hood said, "If Christmas, with its ancient and hospitable customs, its social and charitable observances, were in danger of decay, this is the book that would give them a new lease. As a result of his Christmas "ghost story", first published on December 19, 1843 with illustrations by John Leech, Charles Dickens probably had more influence on the way we celebrate Christmas today than any single individual. His Christmas stories (A Christmas Carol was one of five) kindled the joy of Christmas across Britain and America.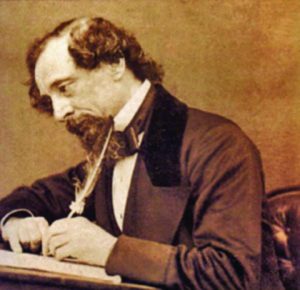 I have visited Dickens' home in London, now a museum full of furnishing in the style of the 1800s. It's the only house still standing that the writer lived in for any length of time. Dickens moved to the house at 48 Doughty Street in the Spring of 1837 along with his wife Catherine and their new baby Charles, as well as Dickens' brother Fred who worked in the counting house of Dickens' first publisher. Catherine's younger sister Mary Hogarth was also a frequent visitor.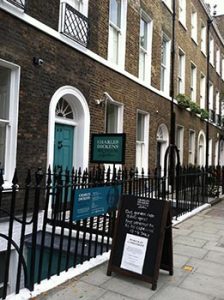 At this time Dickens was on the threshold of fame with his successful Pickwick Papers. Soon after the family moved in, Mary Hogarth died of heart failure at the age of 17. Dickens was so shocked he couldn't write and his publications of the Pickwick Papers and Oliver Twist, which ran as a newspaper serial, were halted. Eventually he resumed writing and in his later fiction novels such as Old Curiosity Shop, "Little Nell" was based on Mary.
Inside the study of Doughty St. house you can see the desk that Dickens' used until the end of his life. The room is depicted in an engraving "The Empty Chair" by Sir Luke Fildes. Dickens always worked with fresh flowers on his writing table.
I've always dreamed of celebrating Christmas in London, a real Dickens' Christmas where the famous writer once lived. A Victorian Christmas with all the old traditions right in the place where they all began. There are other towns in England where Dickens lived too, and each place holds celebrations at Christmas. The Dickensian Christmas is a must with the aromas of roasting chestnuts, the traditional Christmas goose and plum pudding, skating on frozen ponds and caroling in the streets.
One of these days I want to participate and be part of a real Dickens Victorian Christmas, remembering the famous words of Tiny Time "God Bless us Every One."
If You Go: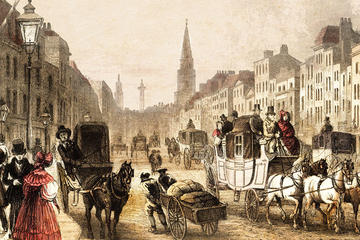 Charles Dickens Old London – A Private and Bespoke Tour
The Dickens House (a museum, library and headquarters of the Dickens Fellowship) is located at 48 Doughty Street, London WCIN 2LF
Telephone: +44 ()) 2074052127
Open daily 10 am to 6 pm Tues -Sundays and Bank Holidays.
info@dickensmuseum.com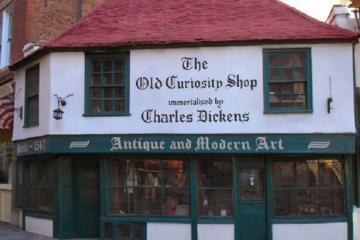 Charles Dickens Walking Tour
Getting There:
Check the on-line map for instructions.
Take the Underground to Chancery Lane, Holborn, King's Cross or Russell Square.
Drive and park on meter (free parking Saturdays after 1.30 pm) or in the Brunswick Square National Car Park.
About the author:
W. Ruth Kozak is a travel writer, blogger and the editor/publisher of Travel Thru History. An ardent traveler who has family roots in the United Kingdom, she enjoyed visiting the Charles Dickens Museum in London on a recent visit. Ruth is president of the BC Association of Travel Writers and the author of a historical fiction novel SHADOW OF THE LION, about the fall of Alexander the Great's dynasty. www.inalexandersfootsteps.com
View of Charles Dickens' house on Doughty Street © Copyright Robert Lamb and licensed for reuse under this Creative Commons Licence.