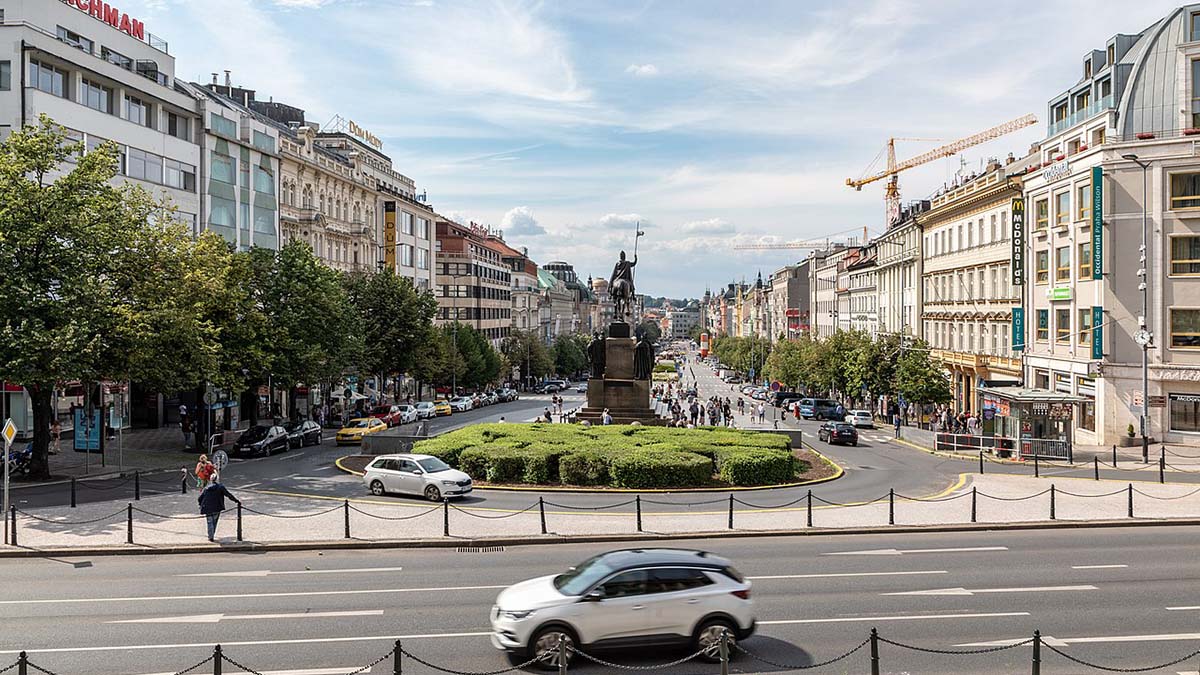 Prague, Czech Republic
by Megan Swanik
Whether you find William Shakespeare brilliant or a bore, he taught us a litany of valuable lessons. Among them is the assurance that a name should not and does not detract from the beauty (or ugliness) of an individual.
In other words: a created, inherited, or colloquially attributed name does not indicate the beauty, substance, or importance of a person. The name doesn't reveal all; the person does.
"What's in a name? What's in a name? A rose by any other name would smell just as sweet." (Romeo & Juliet, but hopefully you already knew that)
Applying Shakespeare's wisdom on a broader scale, the same can be said of a place. A beautiful and benevolent city is just as beautiful and benevolent whether you want to call it City of Wonder or City of Doom. The substance of a location, of a city, of a street, remains steadfastly what it is by nature. It pays no mind and does not alter its feeling to meet the name bestowed upon it.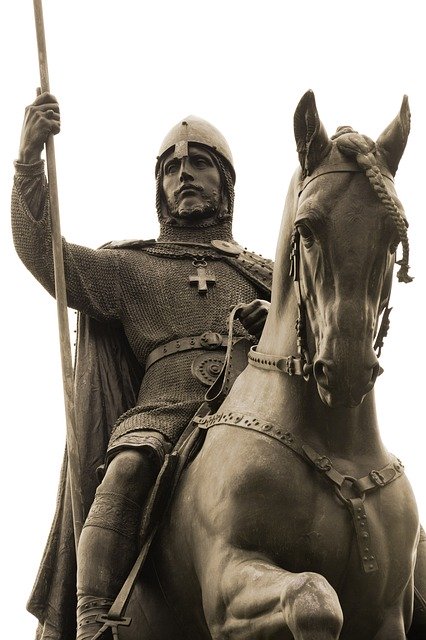 Wenceslas Square, one of the most legendary squares in Central Europe, in Prague, Czech Republic, has played host to a number of fitting names as well as false names. In tandem with the Czech people daily traversing its dark cobblestone, political subjugation in the 20th century led to cultural suppression and the great Wenceslas Square- named after a beloved Czech Saint and hero- was known momentarily by other names. Wenceslas Square (Vaclavske Namesti in Czech) was victimized by names and ideals forced upon it first by Adolf Hitler and then by Josef Stalin.
Yet though its name morphed to meet the changing political eras of 20th century Prague- the majesty and ethereal substance of the magnificent Gothic Square remained steadfastly true to its Czech identity. Wenceslas Square was known by other names. But the core of its beauty and culture remained just as sweet.
My greatest and simplest joy while living in Prague was undoubtedly the frequent walks I took, meandering aimlessly down forgotten cobblestoned streets, pausing to sit beneath the unparalleled charm of some of the best-preserved architecture in the world. When I first arrived in Prague, I felt as though somebody had stolen my daydreams of what a Gothic fairytale would look like, and turned it into a city in the Czech Republic.
As you wander down the ancient roads of Stare Mesto, passing some of the oldest synagogues and cathedrals in Europe, gargoyles and spires lurch out at you and lead you along your way. Beneath your feet sleeps an endless variation of cobblestone. Your feet feel privileged as you contemplate the feet of men like Albert Einsten, Vaclav Havel, and Franz Kafka walking for years past those very same gargoyles on that very same cobblestone. You stroll along the winding River Vltava that divides Stare Mesto and Nove Mesto (Old and New Town, respectively) from Mala Strana and Hradcany (The Lesser Quarter and The Castle District, respectively) and can't help but spend time gawking beneath the darkened and aged Biblical Statues parading along the oldest standing bridge in Europe: Karlov Most. And above it all, resting upon its hill of antiquity and importance, sits the dark outline of the beloved Prague Castle and imposing spires of Saint Vitus' Cathedral. It is a charming and legendary city, with an abundance of breath taking images. And Wenceslas Square is among its loveliest.
Saint Wenceslas Square reigns majestically in Nove Mesto. It stretches forward from beneath Prague Museum with the proud Saint Wenceslas statue astride his horse and rolls south to Narodny Street. The path south to Narodny is lined with shops, sausage and fried cheese stands, restaurants pouring out gulas and bars pouring out famous Czech beer.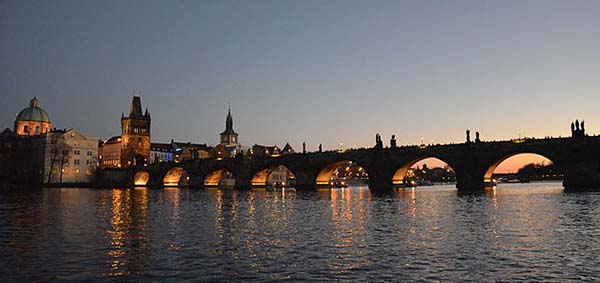 "This is the historical and political heart of our city," crooned the quiet yet deeply Slavic accent of my Czech History Professor in Prague. "This is where our revolutions took place. This is where we declared ourselves an independent Czechoslovakia in 1918. This is where the Nazis invaded. This is where the Russians invaded. This is where we overthrew them." In order to understand Czech culture, he lectured, you must understand the history and importance of this square.
The Czech people are, tragically, not strangers to tyranny and oppression. They shifted (with all too brief interims of democracy) from hundreds of years of rule (characterized by varying degrees of prestige and suppression) under the Hapsburgs, to the infamously terrifying and inhumane rule of the Nazis, only to overthrow them and be immediately subjected to tyranny of a different kind- Stalinist Communism. It wasn't until 1989, when the Velvet revolution took place (In Saint Wenceslas Square!) that the Czechs and Slovaks again became a free Czechoslovakia (And then their own, amicably separated, republics in 1993).
The Czechs have admirably maintained their unique culture despite a history like theirs. They are a stubbornly proud and resilient nation. Throughout the years they have taken steps to ensure the preservation of their distinct identity. For example, in the 19th century they organized a "Czech National Revival" in which they made sure all people were able to speak and write in Czech- as opposed to the Hapsburg inherited German language. And that resilient Czech identity seeps into the stubbornly proud and resilient ancient architecture that looms above the streets, where so much human folly and destruction played out.
I imagine Saint Wenceslas Square to be like a Czech person itself. She is (for I see her as a woman-elderly and strong) as much a part of Czech history and cultural identity as any other momentous figure- like say Saint Wenceslas himself, or King Charles for whom the oldest bridge in Europe was constructed, or the famously brilliant and brave Vaclav Havel.
She remains in her long held spot in Nove Mesto- beautiful, striking, imposing, and enduring. She sat patiently while dictators rolled in with tanks and subjugated her countrymen and then eventually were defeated. She sat, bitter yet mocking for she knew their vapid tricks for what they were, as cruel men such as Hitler and Stalin took ownership of her beauty and attributed their names to the square. For decades, in fact for the greater part of the Twentieth Century, she bore imposter names paying tribute to imposter rulers. (If you visit the Museum of Communism a few short steps from the end of her street you can still see the mocking and decaying signs that were hung during Communist ruling bearing the name of Stalin. )
I see her as mocking and wise because although she bore these names so unkindly forced upon her, she knew that a name means nothing. Her name became German and then it became Russian. But Wenceslas Square remained steadfastly Czech. It was and is defiantly unique and striking- the darkly aged colors and foreboding architecture of the Gothic Square stand firm and enduring. As does Czech culture. As does all of Prague.
As does anything or being that knows a name and title is little more than folly and semantics. Real beauty, real anything, runs much deeper than a word momentarily attributed to the surface.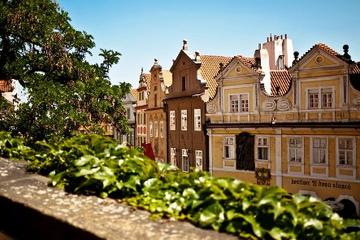 Private Walking Tour: Prague Old Town, Wenceslas Square and Jewish Quarter
If You Go:
The Czech Republic is easy to reach by train, bus, or air. It is most commonly visited via Germany, which borders the Czech nation to the West. Trains from Berlin or Munich average about eighty dollars and reach Prague in about five hours. Tourism is quite rampant and accessible in Prague. Finding a hostel, hotel, or rental apartment is easy to find via any of the usual accommodation portals like tripadvisor.com, hostelbookers.com, and hostelworld.com. It should be noted that Prague gets quite cold in the winter months, but probably the most magical time to visit the city is in December when it is covered in Christmas markets. An alternative to the Christmas Markets would be the Easter Markets, but this is when the Czech tourist season is at its peak.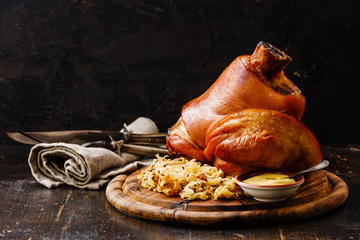 Private Prague Food Tour
About the author:
Megan Swanik is a freelance writer and blogger currently based in Southeast Asia. She's been to more than twenty countries in the past five years and has lived in Southeast Asia for the last two. You can follow her adventures on her blog at www.nomadicmegan.com
Photo credits:
Wenceslas Square by Dietmar Rabich / Wikimedia Commons / "Prag, Wenzelsplatz — 2019 — 6852" / CC BY-SA 4.0
Saint Wenceslas statue by PublicDomainPictures from Pixabay
Karlův most – Charles Bridge by Nice0205 / CC BY-SA