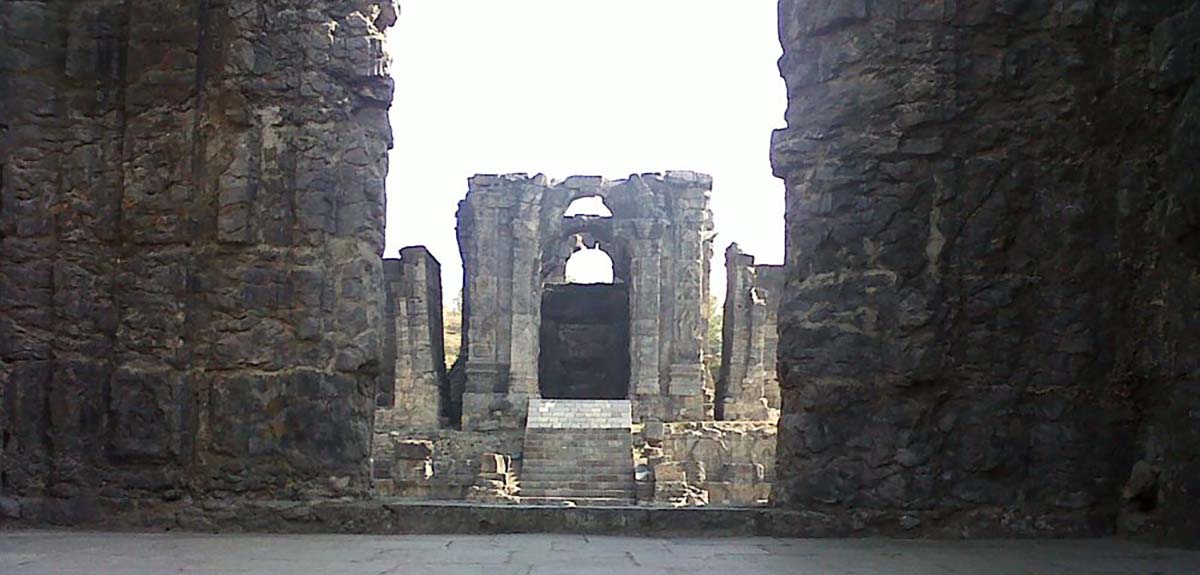 Intriguing Ruins of a Lost Dynasty
by Priya Florence Shah
In early November 2011, I was fortunate to go on a 10-day trip to Kashmir, a state at the very north of India, that has since been overrun by terrorism and violence.
During our visit, our Kashmiri guide, Parvaiz bhai, took us way off the usual tourist route to see some gems of Kashmiri architecture that very few people get to see. One of these was the Martand Sun Temple that lies 8 kilometers (5 miles) from Anantnag.
Martand is another Sanskrit name for the Hindu Sun-god, Surya. It was built during the 8th century A.D. by the third ruler of the Karkota Dynasty, Lalitaditya Muktapida, and destroyed by Sultan Sikandar Butshikan in the early 15th century.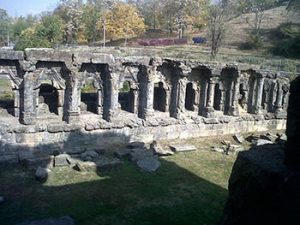 Now only the ruins remain to tell the story of this excellent specimen of Kashmiri architecture, blended into the Gandharan, Gupta, Chinese, Roman, Syrian-Byzantine and Greek forms of architecture.
Situated on top of a plateau, one can view whole of the Kashmir Valley from this temple. The courtyard has a primary shrine in its center and is surrounded by 84 smaller shrines, incorporating a smaller temple that was previously built.
According to Wikipedia, the primary shrine is located in a centralized structure (the temple proper) that is thought to have had a pyramidal top – a common feature of the temples in Kashmir.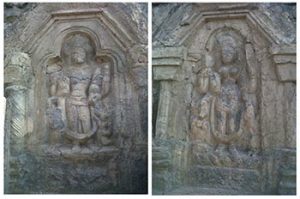 A number of wall carvings in the antechamber of the temple proper depict other gods, such as Vishnu, and river goddesses, such as Ganga and Yamuna, in addition to the sun god Surya.
Myriad other carvings, like this one depicting a lone musician playing the flute, can be found among them.
In a straight line from the central shrine, was a carving of what looked like a flower, but is more likely the sun.
Strangely, this feature is no longer visible in any of the later images of the Martand Sun temple online. Was it destroyed or stolen by vandals? I would really love to know what happened to it.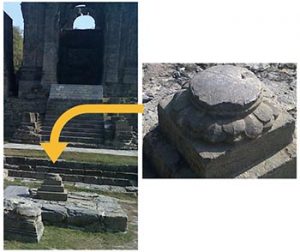 Another carving that I have not seen anywhere else online is a Shivling (Shiva Lingam depicting Lord ShivaТs male organ) with a reddish, barely visible Sanskrit symbol of СOmТ painted on it long ago, that lies forlornly in the lawns of the ruins. Shivlings are worshipped all over India as a sacred Hindu symbol of creation.
There are some more fascinating relics of the ancient civilization that built the temple, like this motif displaying the ancient Śāradā script.
Although the Martand Sun Temple is a site of national importance and appears in the list of centrally protected monuments as Martanda (Sun Temple), these relics of a lost dynasty are lying in ruin today and there seems to be no motivation to restore them.
The last time the Martand Sun temple was in the news was as the backdrop for the song Bismil from the Bollywood movie, Haider, in which it was controversially shown as a place of evil.
As a lover of ancient ruins and architecture, I considered myself lucky to get an unblemished view of this striking example of Kashmiri architecture at a time when the valley was still relatively peaceful and tourism was flourishing.
If You Go:
About the author:
Priya Florence Shah is a former journalist and publisher of Naaree.com , one of the top 100 womenТs blogs in the world. Her travel blog, AhoyMatey.blog, showcases her love for the planet and its wildlife through responsible and eco-friendly travel.
 All photographs are copyright (c) Priya Florence Shah
Primary Shrine of Martand Sun Temple Kashmir
Greek style pillars line the smaller shrines surrounding the courtyard
Hindu god and goddess carved into the walls
Carving of sun in the floor of the temple