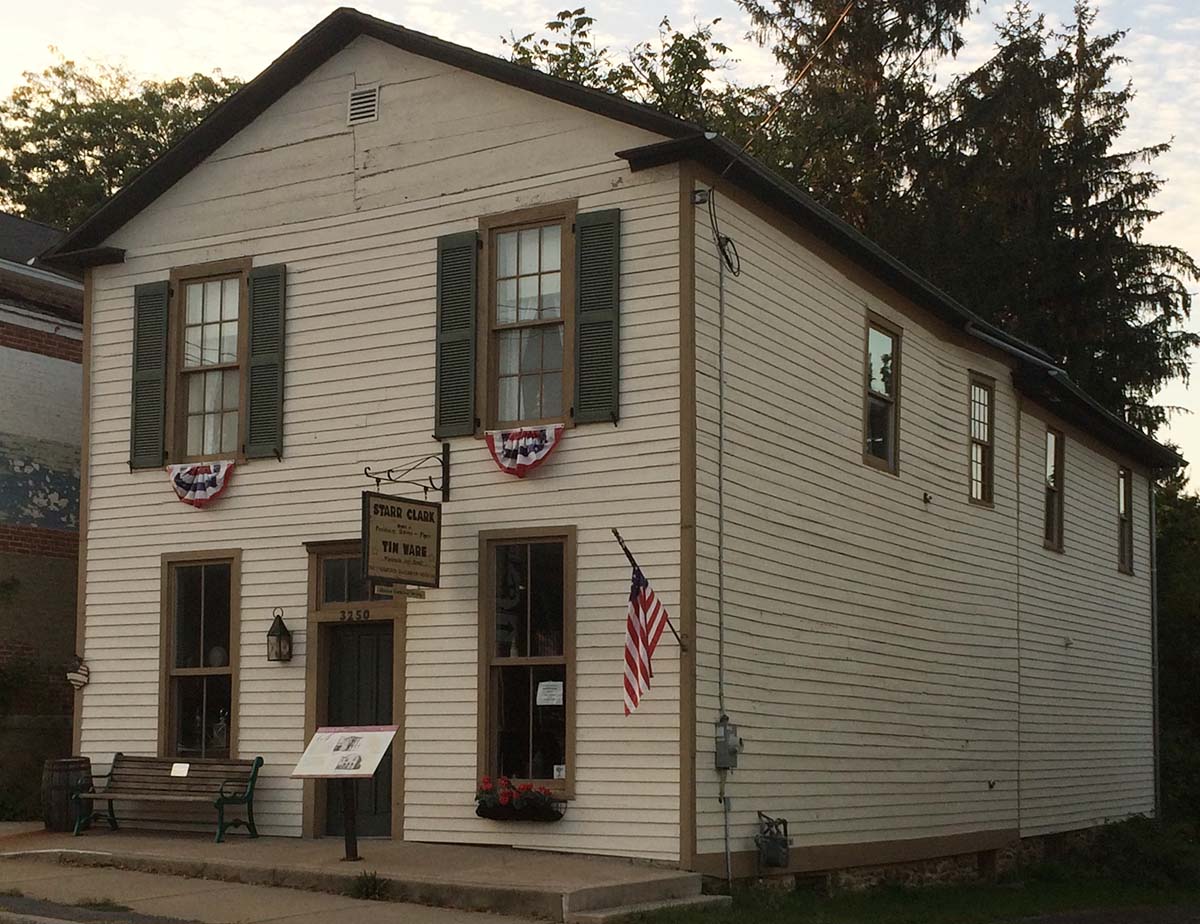 Mexico, New York
by Theresa St. John
I could almost hear the hushed whispers in the dead of night, conversations that quietly made arrangements to 'transfer goods' to the next station, another step towards freedom from slavery.
Starr Clark and his wife, Harriet Loomis Clark, arrived in the Village of Mexico during 1832. They moved into a modest home on Main Street, next door to a commercial building that quickly became his tin shop.
Because the property was set in the center of this little village and had easy access to three major routes, both the home and tin shop were invaluable to the abolitionist movement and Underground Railroad.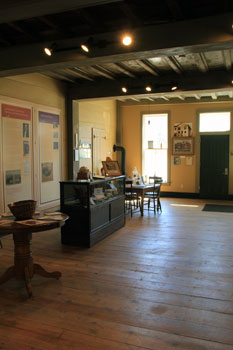 Walking through each room of Clark's Tin Shop, I was able to take all the time I wanted, looking at many historic items and reading through so much fascinating information about the people and clandestine movement of the time.
Starr Clark's Tin Shop became a gathering place for local abolitionists. It became home to Mexico's first anti-slavery society, with all members intent on helping move slaves to a place where they could be free, no longer the property of another man.
There have been stories over the years, about a tunnel connecting Star's private residence to the tin shop. Archeological digs and studies haven't unearthed anything concrete to confirm those claims. There is proof, however, of other tunnels nearby, leading from private homes towards the Little Salmon River, beyond.
One of the most famous slaves, on his way to freedom and passing through the area on his way to Canada, was William "Jerry" Henry. The year was 1851 and he was arrested by federal agents near Syracuse, under the Fugitive Slave Law of 1850. Syracuse residents banded together and stormed the building where the slave was being held. They secured his freedom. Supporters in the abolitionist movement secreted "Jerry" in Mexico, until the path was made clear to Canada, through Oswego.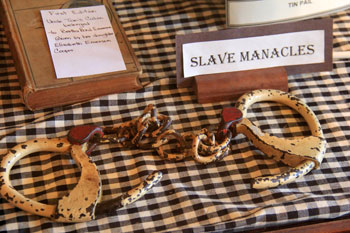 Starr Clark and his wife offered a temporary haven to fugitive slaves, in the attic of their home. They gave families, desperate for freedom, directions and solid contacts to the lake ports of Oswego, Cape Vincent, Port Ontario and Sackets Harbor. Once there, each could secure passage to Canada and a new life.
There were many handwritten letters available to read at the museum. They were stained with age, placed in simple frames and hung on the walls. The words were extremely moving to me. It was hard, not to start sobbing, when I read the words of Gerrit Smith.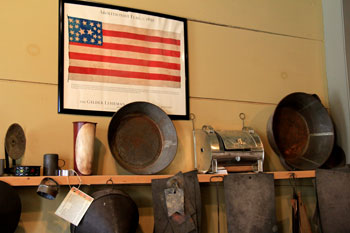 The gentleman was writing the United Herald newspaper, letting the editor know how two fugitive slaves, Williams and Scott, had made their way to the safety of Canada, thanks, in part, to Starr Clark.
In recent years, the museum obtained funding and has undergone extensive work to stabilize the structure and return the building to it's mid-1800s appearance. During my visit, I was told that the original wall planks and ceilings had been exposed and preserved.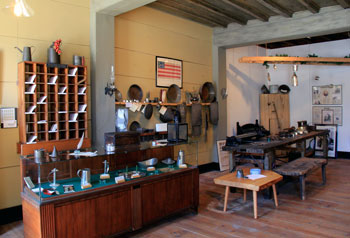 The tin shop today is set up to show how things were way-back-when. A good tinsmith could fashion a tin pan in less than 20 minutes.
A shop like this was the heart of the community, a place where people could gather and talk about current events, a haven where escape plans and transportation routes could be secured for freedom seekers.
I stood still in the center of the room. It was so quiet, I could have heard a pin drop. But, I didn't. I swear, instead, a group of voices, sighing together, "Thank you, Starr. Thank you, Mexico. We're free now."
If You Go:
♦ The Starr Clark Tin Shop and Underground Railroad Museum is at 3250 Main Street, Mexico New York,13114.
♦ Mexico also has walking tours and many other attractions that you can visit while there.
About the author:
Theresa St. John is a freelance writer and photographer based in Saratoga Springs, New York. Her stock photography images have appeared in many Japanese publications, educational posts and numerous restaurant, construction and other blogging sites. Theresa submits photo essays with any magazine article she submits, which has made many editors happy with her work. She has written for Great Escape Publishing, International Living Magazine, Vacation Rental Travels Magazine, Discover Saratoga, Saratoga Mama, Saratoga Living, Farming Magazine, Travel Thru History, Mapquest and a UK publication; Historic Gardens Review, to name a few. She has traveled extensively, but keeps adding places to her bucket list. Proud Mom of 2 sons, and Nonnie to 6 rescue dogs, 2 Chinchillas and a bird, she enjoys life's little moments. Theresa loves to write about things that are local and adores all things 'history.'
Photo Credits:
Starr Clark Tin Shop exterior by JaPaGaIII / CC BY-SA
All other photos are by Theresa St.John:
Interior of Tin Shop
Image of slave manacles and original copy of Uncle Tom's Cabin
Examples of tin items that were made and used in the 1800s
Interior image of Tin Shop and actual mail room area