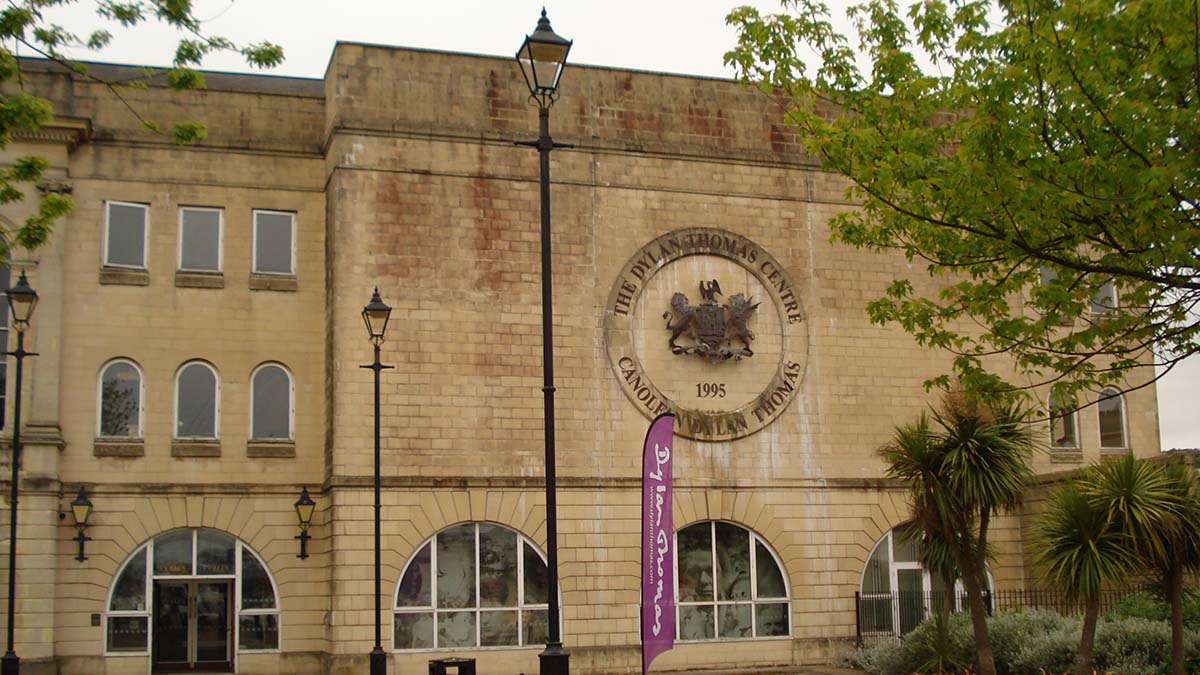 by W. Ruth Kozak  
One Christmas was so much like another,
In those years around the sea-town corner now
And out of all sound except the distant speaking
Of the voices I sometimes hear a moment before sleep,
That I can never remember whether it snowed
For six days and six nights when I was twelve
Or whether it snowed for twelve days and
Twelve nights when I was six.
These precious words of Dylan Thomas are one of the best known and loved Christmas prose poems ever written. Born in Swansea, Wales in 1914, Dylan Thomas was Wales' most beloved poets. He has been acknowledged as one of the most important Welsh poets of the 20th century.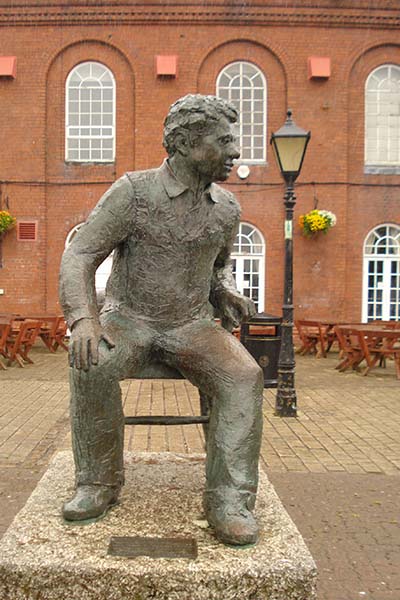 Included in his works are "Do not go gentle into that good night," "Under Milk Wood" and "Portrait of a the Artist as a Young Dog." Thomas began his career at the age of 16 as a journalist and many of his works appeared in print while he was still a teenager. Although he was appreciated as a one of the most popular poets of his time, he found living an earning as a writer difficult so he augmented his income with reading tours and radio broadcasts. In 1937 he married Caitlin Macnamara and lived for a time in the Welsh fishing village of Laugharne. Unfortunately, their relationship was destructive due to Thomas's alcoholism.
He recorded his famous work "A Child's Christmas in Wales" while he was touring in the United States. It has been recorded since then by other famous Welsh actors including Richard Burton who was a great pal of the Thomas. Sadly, in 1953 during a trip to New York, Thomas collapsed outside a bar after downing a great quantity of whiskey and later died. His body was returned to Wales and buried in the village churchyard in Laugharne.
Coming from a Welsh back-ground, I've always been fascinated by Dylan Thomas writing, especially A Child's Christmas in Wales. Every year I watch the video movie made of the famous poem. And on one of my trips to Wales I had the privilege of visiting Swansea and the Dylan Thomas Centre.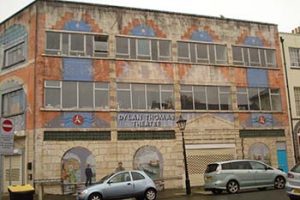 The Dylan Thomas Centre is housed in a beautiful Regency building in Swansea's Maritime Quarter. The centre hosts many literary and art programs. It was a thrill for me to wander the exhibits, all the while entertained by the rich Welsh tenor of Richard Burton reciting Thomas's "Under Milk Wood". The exhibits include bits of Dylan Thomas' life including photos, hand-written notes and journals, news clips and other memorabilia. The Swansea Bay area has produced many other world-famous cultural icons such as actors Richard Burton, Catherin Zeta-Jones, and Anthony Hopkins. Burton was a personal friend of Thomas and there is a special display honoring their friendship.
Outside the Centre, facing the marina, is a life-size bronze statue of the poet, and not far away is the Dylan Thomas Theatre. The Swansea Little Theatre was the first Little Theatre in Wales. The group began performing from 1924. In the early '30's Dylan Thomas became a member of the troupe and appeared with them in several plays over the next few years. The Swansea Little Theatre group moved to its present location in 1983.
If You Go:
About the author:
Ruth's roots are in Caerphilly Wales and she visits there frequently. Ruth has been a travel writer and adventurer for many years, writing mostly about UK and Greece (her second home). As well as being the former editor/publisher of TRAVEL THRU HISTORY she's on the staff of www.europeupclose.com and freelances to other on-line and print publications. Her historical fiction novel SHADOW OF THE LION will be published in August 2014 (first part: BLOOD ON THE MOON and second part THE FIELDS OF HADES 18 months later) by www.mediaaria-cdm.com. Ruth's website has links to her writing at www.ruthkozak.com and there is a blog for the novel at http://shadowofthelion.com.
All Swansea photos by W. Ruth Kozak