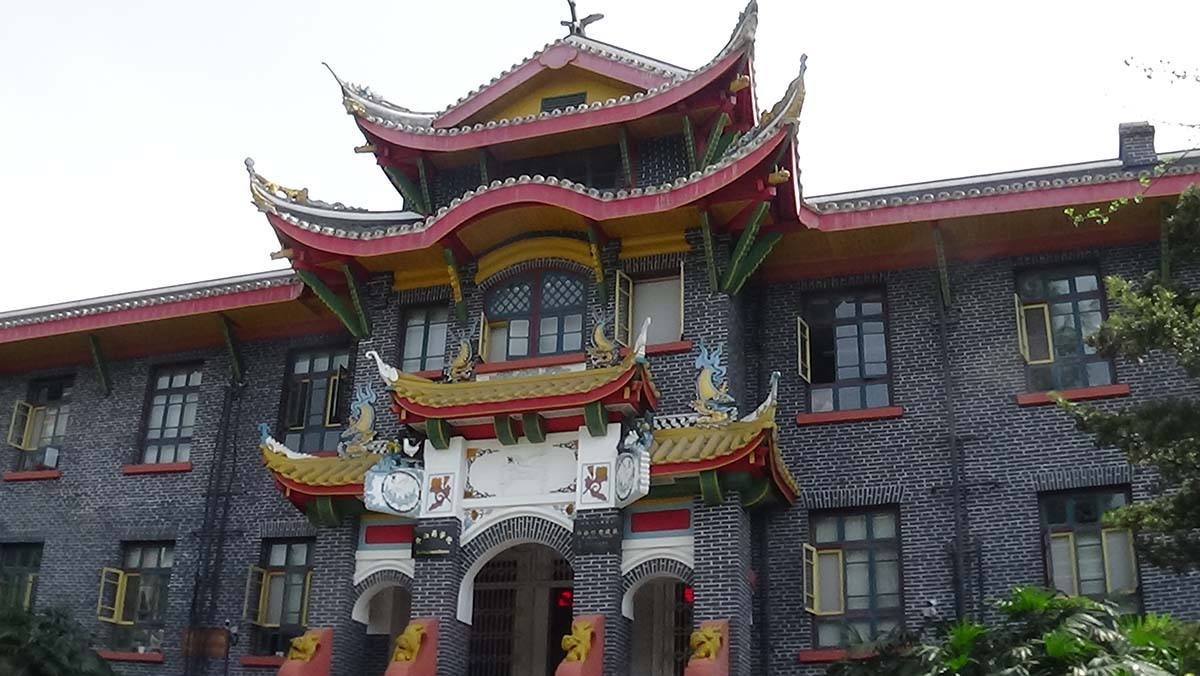 by Daniel Otero 
With a history spanning over 2,317 years. Chengdu is one of the oldest cities in the world. Second to none in China, it's a place where thousands of foreigners reside from all over the world. It's one of the Middle Kingdom's most open cities in this western most portion of the country. In Chengdu everybody is from somewhere else.Chengdu is easy, people are laid back and enjoy the gorgeous cuisine.
When there's a problem, everything is usually discussed or solved over a hotpot. People come to Chengdu to enjoy this city's niceness. But more than that, it's the cosmopolitan feel which this town holds.
In the historical arena, Chengdu, like the whole of Sichuan Province, has a past to be envied.
The city has three must see places: starting with Sichuan University, Dongmen Bridge and Jinli Park. These three are easily accessible for travelers and visitors who love to do walkabouts and use the metro.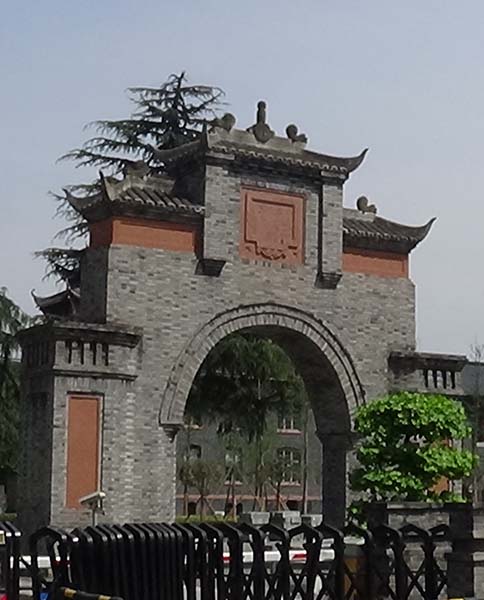 Sichuan University is one of China's oldest Universities. It ranks top fifteen in the nation, Coveted for its broad streets and sidewalks shaded with trees you can enjoy the University on a hot summer's day. The buildings elegantly placed in a beautiful-multicolored style! This School really owes up to its name and reputation. You almost get the feel that you are walking into pagoda-styled temples instead of administration buildings. Sichuan University was established in 1896 and has continued to strive in the progress for excellence. A must see on the Huaxi Campus is the Bell Tower, built in a Gothic fashion in the year 1926. Its special just to sit and look at this lovely-brick layered structure covered in red and intense chalky-white gray.
Sichuan University can be reached easily on metro line 1 for an average of four RMB a single ride (about 20 Canadian cents). The subway stops at Huaxiba Station. Take exit C and walk a little less than 100 meters. The Campus has a classically-built entrance with Chinese characters on the left-hand side. Enjoy a nice 90-minute walk around the Campus.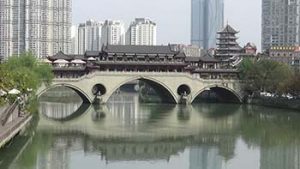 Dongmen Bridge is another iconic structure in the city. It's estimated that the Bridge went as a far back as the 13th Century, during Marco Polo's visit to China. It was destroyed by a flood in the 1980s and rebuilt to its current-magnificent glory in the year 2003. To learn about Dongmen Bridge's history, there's a little museum and pagoda where you can view the Bridge and the Jin River. Take metro line 2 to Dongmen Bridge Station, then exit A, and it's approximately a three-block walk to the site. Be aware, the official name of the Bridge is Anshun, meaning "peaceful and fluent" however, the locals call it Dongmen.
Jinli is another walk, built in the classical Qing Dynasty style, the architecture extends for over 550 meters of shops, bars, local places and eateries. It has beautiful rows of small streets, gardens; flowing with commercial and tourist traffic. However, be aware that Jinli in my opinion is just another tourist trap. A visitor can go just to get their curiosity out of the way and if you're the typical 'shopaholic', you'll enjoy it. It's located on metro line 3, the stop is Gaoshenqiao (Gaoshen Bridge) Station.
Enjoy the fair city of Chengdu and if you are coming for a tour, do the above in a lazy-three days. It is well worth the experience, for its history and the memories you will take not only from the camera, but from the heart.
If You Go:
The best time to visit Chengdu is in the spring. Winters can be harsh and summers are extremely hot! Therefore, come when the weather is cooler. If you come to Chengdu, any local or foreigner living in the city will tell you, "You must have a hotpot!"
Further, if you're Chinese is limited, carry a pocket dictionary in English and Chinese
. It'll be helpful during your visit; however, Chengdu locals are friendly and will try to help you. Also, most of the signs are in Chinese, but they have been translated to English to help you get around.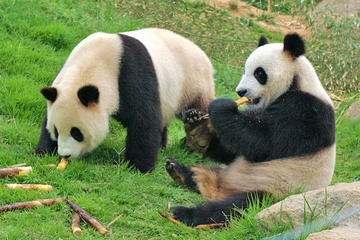 Private Chengdu Impression Day Tour including Chengdu Panda Base
About the author:
Daniel Otero has been living in China for the past eight years. He is currently employed as a full-time teacher and part-time freelance writer. After six years in Nanjing, he transferred to Chengdu to pursue another one of his dreams: to learn more about the western part of China and understand the Sichuan culture.
All photos are by Daniel Otero.