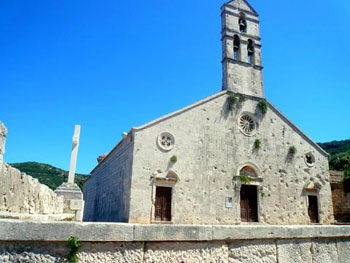 Coming Back From Obscurity
by Wynne Crombie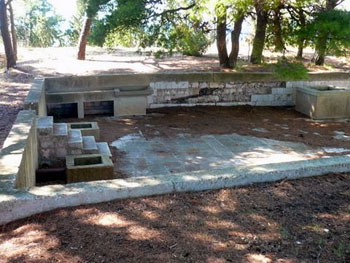 Vis was christened Issa by 4th century BC Greek settlers. The town site and well-protected harbor of Vis, off the Croatian coast, was once the most powerful Greek colony in the Adriatic Sea, a city state with its own rulers and currency.
We were about to explore the interior. My husband, daughter and I had come to find the village of my Zitko ancestors, Jujeca … all ten dwellings of it.
Off limits to the world by Tito's military, Vis' lack of commercial development has kept it in a fairly pristine condition. But, that is about to change.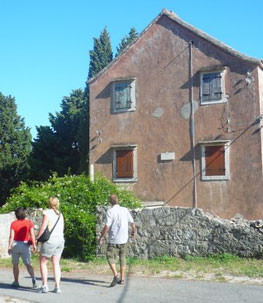 Our guide was Jurica Zitko, a community leader and paragliding instructor. Dimar, our driver, worked for the San Georgio Hotel where we were staying and just happened to have a Land Rover. Perfect!
Jurica and Dimar set out to take us to what they referred to as sights untouched by most tourists. Jurica began by reciting all the conquerors of Vis throughout the centuries: Turks, Italians, Greeks, Serbs…even the British. Now it's back to being Croatian. The vestiges of each culture, he added, are the reasons Vis is so appealing.
As our Land Rover climbed the hills above Vis Town, we had a perfect view of Cold War bunkers nestled in several coves. Tito had used the island as a base for co-coordinating partisan military operations. Prior to that, the exiled Yugoslav government and the Allies used caves on the island as World War II bases.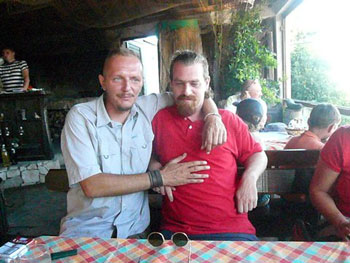 Today, the simple sign, "Tito's Cave", at the entrance, announces his former presence. About two hundred steps bring you to Tito's meeting rooms; another hundred will take you to his living quarters. . Now, all we saw of past military occupation were a few strands of barbed wire, bent over by winds and neglect.
As we rolled along off the main highway, (two 2-lane highways bisect Vis, connecting Vis town with Komiza), the road became decidedly bleaker. At one point, the Land Rover was pushing four-foot weeds out of our path. At the end, amidst wild thyme, rosemary and sage, was a missile launcher site left over from the Cold War – and a scrumptious panorama of the island Dimar brought the Land Rover to a halt amidst pine trees and crumbling walls.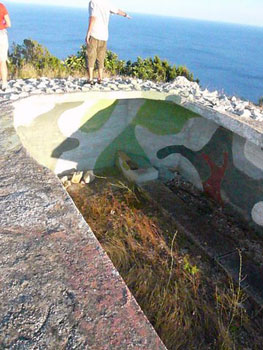 No signs announced the remains of Fort St. George built by the British in 1813 to guard the harbor. After vanquishing Napoleon in 1815, they abandoned the Fort to the elements. Parts of it have crumbled, but most of it, including walls and cannons are still intact. We were the only people there. It seems commercialization has not yet taken hold.
Our attention then turned to the center of the island. Now, it is all vineyards, but during World War II, the British used it as an airfield. The pillars, with red and white stripes that used to mark the runway, can still be seen.
Julicka had inserted a stop at a local winery – a must he said. Marco Hrga, the owner, walked us through the process from grapes to bottles. Of course, nothing would do but a few samplings.
Wine production was halted during the communist era and vines were allowed to ruin. Now, there is great pride in new vineyards and wine is once more being produced.
And, just like Fort St. George, the remains of a 7th century church (St. Mary's) were without identification or visitors. Only the pines kept it company. Next to it stood an abandoned farmhouse formerly occupied by the Allies.
The inland villages, are very tiny—stone houses with red tile roofs surrounded by vineyards, olive trees and cattle. The vines wind around the hillside and over stone walls. It is totally unspoiled. Life revolves around wine, olive harvests, fishing and local festivals. Wild herbs, such as thyme, rosemary and lavender are hardy perennials.
As the sun was setting, we reached Jujeca; a walking path took us the last few hundred yards. Julika was our interpreter when Antonio Zitko, age 87 said, "We are humbled you came all the way from America to visit us." It was the end to a perfect day.
The next day, it was time to explore on foot. We couldn't miss strolling over to the fifteenth century Franciscan Monastery on the narrow peninsula, Prirovo. My grandparents had been married in the church while great grandparents were buried in the surrounding churchyard. Walking among the gravesites is stepping through centuries. Communist stars on some graves showed that the old government still owns some property.
You cannot leave Vis without exploring The Archaeological Museum of Vis in Kut. The museum is housed in an Austrian fort built in 1842. Nineteenth century cannons still lay outside on the grass.
It contains incredible collections of two-thousand year old Greek and Roman artifacts.
I was immediately drawn to three large stone cisterns (used to store water) in the Museum's courtyard. They stood adjacent to a large phythos (round earthen ware container) Divers had discovered the phythos, used for storage of agricultural goods, during a submarine survey in 1985. The sides had been pierced indicating that the phythos were used to store shells or other seafood.
In addition to savaged shipwrecks are prehistoric finds from the interior of the island. Many ancient graves were found on the site of the ancient (4th to 1st century B.C) Greek town of Issa… where Vis Town now stands. Since most of the graves were unplundered, many artifacts have been found in tact. The bronze coins go back to the 4th century B.C. and were mainly for local use.
But, it was the head of Artemis, the Virgin Goddess of the Hunt, in the museum itself, which first caught my attention. This 4th century bust sits in its own glass case where every angle can be observed. There are the whitish eyes, the smooth skin, and the wavy hair complete with ornamental headband. Her head, with the tiniest smile, is turned slightly to one side. Could she have been the Mona Lisa of her day?
This extensive collection features Greek and Roman pottery, jewelry, coins and sculpture. There are even some 6th century B.C. aryballos, or perfume bottles. Most of all, it gave us the opportunity to see a large collection of antiquity up close.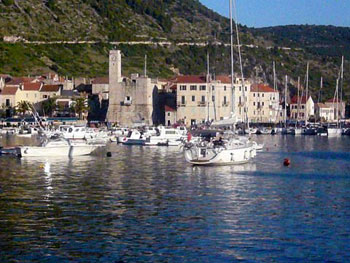 Our headquarters, the San Giorgio Hotel in Kut, was a twenty-minute walk from Vis Town. It was July. Yachts pulled up and its occupants dined al fresco on the decks. Tourists can have their pick… sailing, snorkeling, and swimming. Not to mention exploring nearby coves and caves. (Sunken ships from the 1866 War are a great draw, also, subs and an airplane or two) Incredibly the water is so blue, you can almost see to the bottom. All the beaches are rocky, but no one seems to mind.
The seniors here all seemed so….vital. Yet, smoking, drinking and sun exposure were so prevalent. When I asked about it, several locals told me the same thing. People do a lot of physical work and eat only what they need. In addition, generations of one family live together to provide emotional support.
A new twenty-four room hotel is being planned for Vis Town. Right now, Vis is unspoiled, but how long can it last?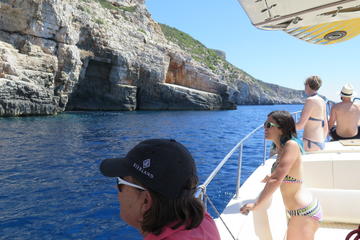 Highlights of Island Vis archipelago daily excursion with lunch
If You Go:
♦ Croatia Airlines flies from most major European cities to Split. From Split there are frequent ferries to all the Croatian islands.
♦ Ferry from Split $7/one way (4.7 euro)
♦ Hydrofoil $16 one way. (11 euro)
♦ Dimar charged about $70/day.(45GBP) Jurica Zitko, a relative, came at no charge. (We found Dimar through the San Georgio Hotel in Kut.)
♦ Rental cars are available through the Ionios Agency in Vis Town (011-385-21-711-352)
♦ Croatian is the island's language, but English, Italian and German are widely spoken.
About the author:
Wynne Crombie has a master's degree in adult education and has been published in Travel and Leisure, Dallas Morning News Travel, Air Force Times, Travelthruhistory and Senior Living.
All photos are by Wynne Crombie:
Our Lady of Caves Church
Remnants of a British Fort (from War of 1812)
Allied Headquarter Building (WWII)
Our cousin Jurica Zitko and our driver Dimar
Relic of the Cold War
Village of Jujeca
Komiza Harbor