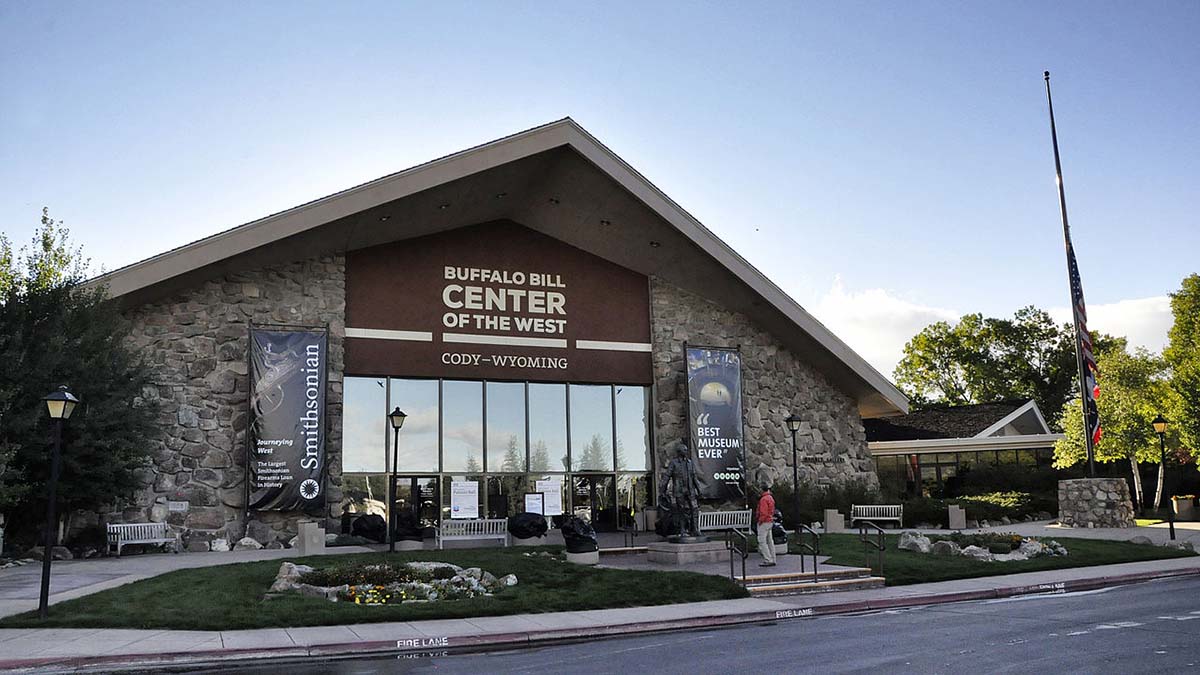 by Karin Leperi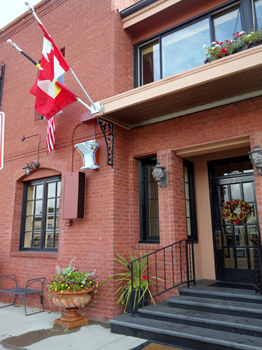 It's not often in my life that I can say I had a brush with a Prince. In fact, now that I look back on a lifetime of worldly experiences, I can't ever remember running into royalty. Well, as it turns out, that's exactly what happened on a recent trip of mine to Cody, Wyoming. To be more exact, I crossed paths with the Prince of Monaco while visiting Buffalo Bill Cody's old stomping grounds in the town that bears his name – Cody, Wyoming.
After checking in to my boutique room at Chamberlin Inn, I learned that H.S.H. Prince Albert II of Monaco would be in town to reprise a 100-year visit by his great-great grandfather Prince Albert I. What you probably already know about the current Prince of Monaco is that he is married to South African former Olympic swimmer, Charlene Wittstock and his mother was the renowned actress Grace Kelly. So, it was a big deal to me.
Camp Monaco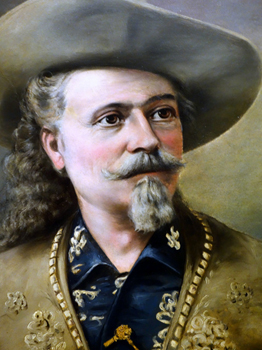 It all started in 1913, when Prince Albert I became the first reigning European head of state to visit the United States. Though the visit was not official but rather a personal one spurred on by the Prince's scientific interest in weather, his sojourn was marked with occasion and ceremony.
While in the West, Prince Albert was guided by Buffalo Bill Cody for a two-week excursion into the Rocky Mountains near Yellowstone Park, roaming the mountains and high plains while hunting elk and black bear. Their camp, located in a meadow up the North Fork of the Shoshone River in what is today the Shoshone National Forest, was appropriately dubbed 'Camp Monaco.'
To celebrate their successful hunt, ranger Harry Miller blazed and primed a nearby spruce for the Prince's artist, Louis Tinyare, to paint and commemorate the 'Camp Monaco" name and date. The spruce they chose germinated in 1792, making it over 121 years old at the time of the 1913 signing.
The Camp Monaco Prize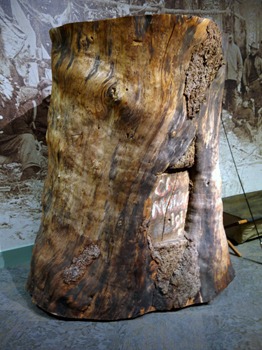 The current Prince of Monaco was scheduled for a public visit to the Buffalo Bill Museum of the West on Thursday, September 19, 2013. And since he shares his forefather's passion for science and the environment, he would also be awarding a $100,000 scientific prize for biodiversity. (The Prince Albert II of Monaco Foundation-USA is one of the sponsors and focuses on biodiversity, climate change, and water issues.) The award is named the 'Camp Monaco Prize' in honor of the previous expedition of Prince Albert I and their hunting camp called Camp Monaco.
I later found out that the current Prince Albert II had his picture taken standing by a tree stump that had been dedicated to the Buffalo Bill Museum of the West by the U.S. Forest Service. On that stump is indelibly painted the name: Camp Monaco. Apparently, the ancient spruce died during the massive Yellowstone wildfires of 1988 in which over 793,000 acres were burned. Eventually, the 5,000 pound spruce tree stump was airlifted to the museum, where it is now on exhibit. Today, the stump symbolically connects the two Prince Alberts across the century and with a town called Cody. The legacy continues.
No Room at the Inn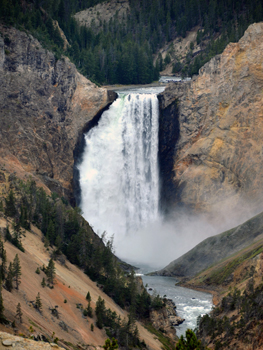 Unfortunately, all my attempts to extend my stay met with roadblocks: There was just no room at the Inn or anywhere, for that matter. Apparently, quite a few people were in town hoping to catch a glimpse of the Prince, just like me. Regrettably, I missed meeting him by only four days.
I may have missed meeting my prince, but I knew the Monaco legacy was inextricably intertwined with this very special place called Cody. And though our paths were not meant to intersect, I still felt a very special connection. Plus, I had several marvelous days at the Buffalo Bill Museum of the West and a full day in Yellowstone National Park, where I even saw a waterfall and the Old Faithful geyser.
If You Go:
♦ Museum: centerofthewest.org
♦ More about the Museum: http://centerofthewest.org/explore/buffalo-bill
♦ Guide to Yellowstone: http://www.ypf.org/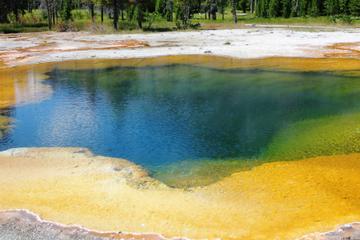 Yellowstone Lower Loop Self-Guided Tour from Cody
About the author:
Karin Leperi is an award winning writer and photographer with bylines in over 75 publications that include print, broadcast, and internet media. A gypsy at heart who particularly enjoys bucket-list experiences, she has traveled to 80 countries and is still counting. Specialties include travel, culture, cuisine, nature, adventure and lifestyle. Her photo website is: www.travelprism.com
Photo credits:
Cody Buffalo Bill Center by Paul Hermans / CC BY-SA
All other photos by Karin Leperi:
The Chamberlin Inn
Buffalo Bill Cody Portrait
Stump with Camp Monaco Engraving
Yellowstone Falls