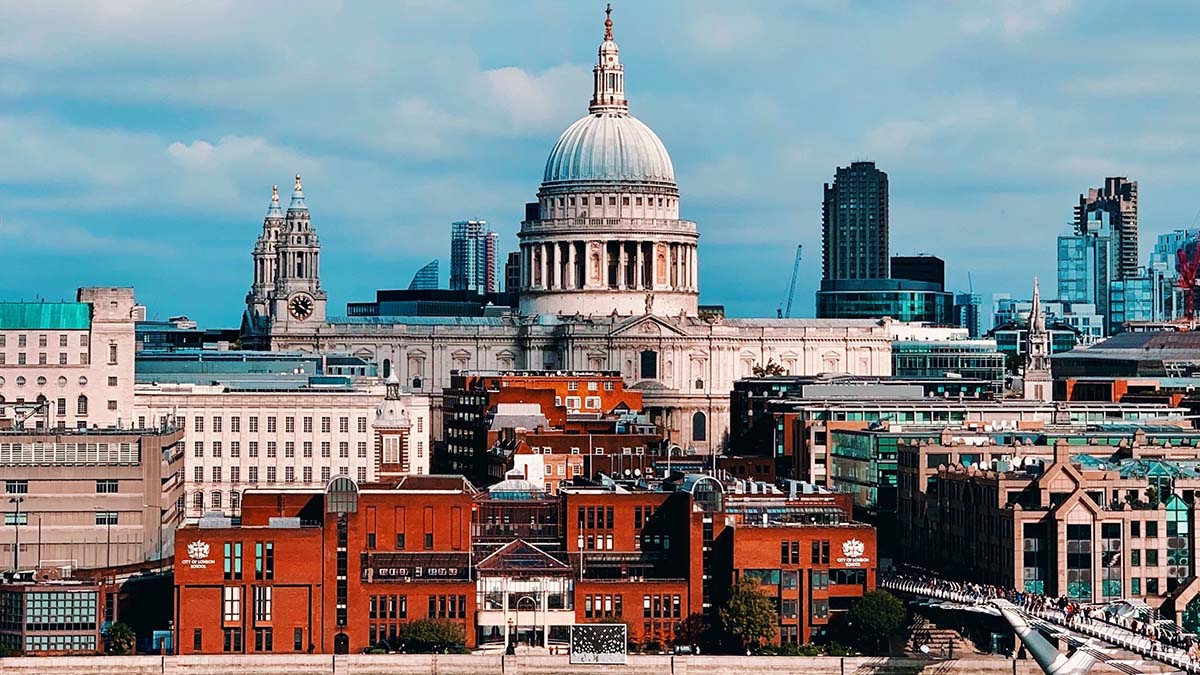 by Susan Radcliffe
London, city of Shakespeare, has an illustrious literary history. If you're taking a trip to England's capital on the trail of your favourite writers, you might like to stay in a hotel with some kind of literary connection. There are several of these to be discovered if you know where to look.
Brown's Hotel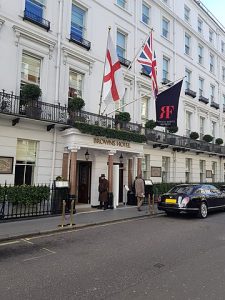 This is a quintessentially English place, in the heart of Mayfair. It opened in 1837 to provide accommodation for genteel people and is said to be the oldest hotel in London. Going inside this Georgian building is a little like stepping back in time; you can take a traditional afternoon tea with scones and sandwiches whilst listening to the sounds of the Baby Grand Piano.
It's the perfect setting for a period story and you can see why it inspired Agatha Christie to write the murder mystery "At Bertam's Hotel." This is Brown's Hotel, disguised beneath a layer of fiction. Christie often stayed here, and her novel delves into the lives of the upper class guests and the darker secrets hidden beneath the highly polished veneer.
The Cadogan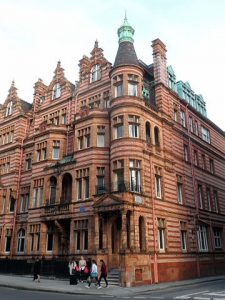 This Edwardian town house in Knightsbridge has been a hotel for more than 100 years. Outwardly elegant and respectable, it was the setting for some scandalous and controversial events during Victorian times. Modern guests climbing under the velvet-edged bouclé bedspreads can remember the stories of forbidden love that have flourished inside the damask papered walls. It was here that the future King of England, Edward, carried on an affair with the courtesan and actress Lillie Langtry. And it was here that the writer Oscar Wilde was arrested for having a relationship with another man. Until then, he had been enjoying the critical and financial success of his plays, such as "An Ideal Husband" and "The Importance of Being Earnest." In happier times, he made frequent and decadent visits to the hotel, always accompanied by plenty of Perrier Jouët Champagne and Green Carnations. But this would all come to an end in 1895, as he awaited the police in room 118, where he was arrested on a charge of gross indecency. He was subsequently convicted and sentenced to two years' hard labour. Before his trial, Wilde had been a celebrated and successful artist; after his release, he was a broken man, and he never recovered his creative powers.
Hazlitt's Hotel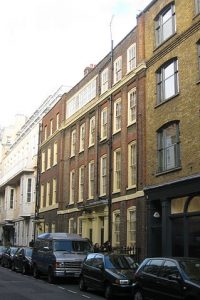 This hotel occupies a Georgian building off Soho Square. It was once the home of the famous essayist William Hazlitt. He was a contemporary of Wordsworth and Coleridge and, during the early 19th century, he published books on philosophy and grammar; he was also a gifted political journalist, art and literary critic. Many features that he would recognise have been preserved in the hotel. All the guest bedrooms and suites are kept in traditional style, with paneled walls and antique furniture. Many of them have four poster beds. They're named after other writers like Jonathan Swift, as well as Hazlitt's friends, associates and lovers. One of the suites bears the name of Teresa Cornelys, a beautiful courtesan. As you might expect, it features a show-stopper of a bed, decorated with hand carved gilded cherubs. There's another treat in the bathroom, which has a period bathing machine, designed to squirt water onto surprising parts of your anatomy. Hazlitt's is still a favourite with writers today; JK Rowling of "Harry Potter" fame likes to stay in the Lady Frances Hewitt room when she visits London.
The Kingsley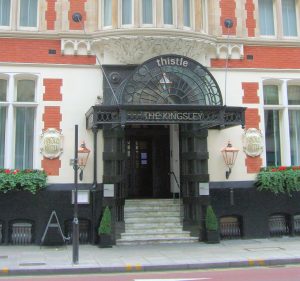 A stay at this hotel will bring you a little closer to the legacy of the Bloomsbury Group, who lived, worked and studied in this area of London between the turn of the 20th century and World War II. It was a hotbed of revolutionary thought and creativity, with writers, intellectuals and artists producing work that would have a lasting influence on literature, aesthetics and economics, as well as shaping progressive attitudes towards feminism and sexuality. The hotel is named after the author Charles Kingsley. It was known for a time as the Thistle Bloomsbury, but has reverted to its original name. E M Forster, one the Bloomsbury Group's most distinguished members, lived here between 1902 and 1904. The hotel's beautiful Edwardian façade has recently been restored, but inside the building has been made over with new décor and furnishings, so it's perfect for those who like a little modern comfort along with their history.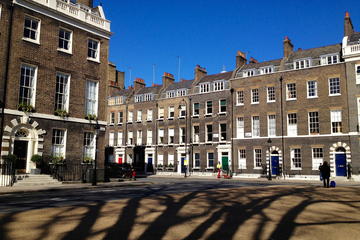 London Literary Walking Tour Of Bloomsbury
If You Go:
www.brownshotel.com
Nearest tube station is Green Park.
www.cadogan.com
Nearest tube stations are Knightsbridge and Sloane Square
www.hazlittshotel.com
Nearest tube station is Tottenham Court Road
www.kingsleyhotel.com
Nearest tube station is Holborn.
About the author:
Susan Radcliffe is a writer and researcher, with a passion for travel. She lives in London and loves to share her knowledge of its historic sights and hotels with visitors. She writes for London Hotels, a price comparison site for London hotels.
Photo credits:
London by Seoyeon Choi on Unsplash
Brown's Hotel by CVB / CC BY-SA
Cadogan Hotel by Spudgun67 / CC BY-SA
Hazlitt's Hotel by See page for author / CC BY-SA
Kingsley Hotel by Jim Linwood via CC BY 2.0