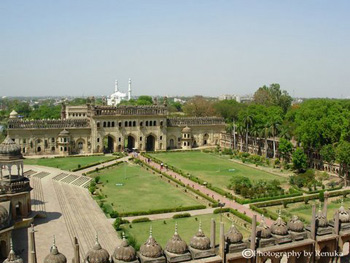 by Renuka Singh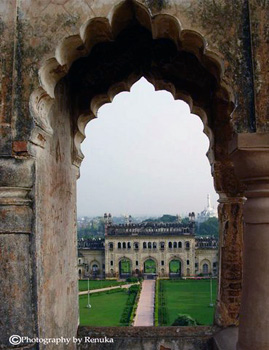 The mystery, the hidden truths and the mystic, all of it put together defines Lucknow's Bada Imambada. Bhool Bhulayah (a part of the Imambada) is a fascinating labyrinth built by Asaf-ud-Daula (Nawab of Lucknow) in the 17th century. It's located in the old area of Lucknow. To begin with, it's one of the most underrated historical sites in the world!
When I visited it as a kid, it obviously intrigued me to the core! However, as I grew up and visited it again, I was awed more with the 'uniqueness' that seemed to be unfading. In fact, it grows to be more charming as the years pass along.
The thrill that the Imambada exudes is something to take back home. Your guide gives insights about the building – how it's built, what material was used, why it's built in such a fashion – each and every detail about the monument. In the meantime, you travel back in time, feel its aura and marvel at the wonder that it was, and still is!
The fear and fun of getting lost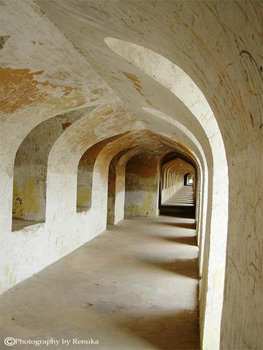 It is not a regular monument with exquisite beauty to appreciate – it is way ahead of that. From its walls, windows to the rooftop, everything has a story and purpose. Nothing is ordinary. As the name suggests, it's a labyrinth, where you may get lost! Yes, it is true. There are four sets of identical staircases in four different directions to confuse you; however, one of them leads you to the top of the Imambada. Unless you are with a guide, you cannot figure out the right way on your own!
Dark narrow subway connected to Agra
The passages inside the labyrinth are absolutely dark, which adds to the enigmatic quality of the atmosphere. Your guide lights the way with a matchstick, while you follow him. There's also a significant subway, which was used by the British soldiers to escape to Agra. It is blocked now and tourists are allowed to see it from a distance.
Hush…Walls can hear you!
Imambada's walls are constructed in a way that nothing can be discussed in secrecy. The king could hear even the slightest of whispers across the palace. To make you experience that, your guide leaves you at one end and talks to you from afar – the magic is that you can converse softly and yet hear everything clearly!
Key to a treasure
Something that amazed me the most is the five-story 'royal bath' building, which has three stories permanently under water! Your guide instructs you not to bend too much. However, you can throw a stone and see it go down to the very depth of water.
Another interesting fact about the 'royal bath' is that there's a key dropped into the water. It's a key to a significant treasure and it still remains there, beyond anybody's reach!
The sad part is that the state government has closed down many portions of the site, which could interest tourists. I hope the government takes steps for this distinctive historical site's conservation.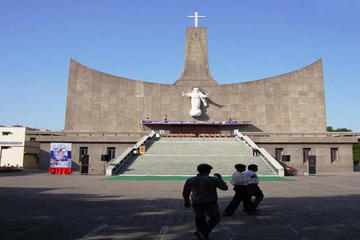 Private City Tour Full Day in Lucknow
If You Go:
Watch this YouTube video about Bada Imambara
Weaves of Lucknow Private Tour Including Home-Cooked Lunch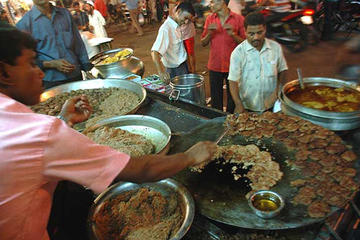 Lucknow Culinary Walk with Food Tastings
About the author:
Renuka is a writer, photographer and now a blogger. She has been part of media and the publishing industry for the past four years now. Traveling is a passion for her. She looks forward to traveling across the world and writing about all her experiences. See her website at: renuka-voyagerforlife.com/
Photo credits:
All photographs are by Renuka Singh.