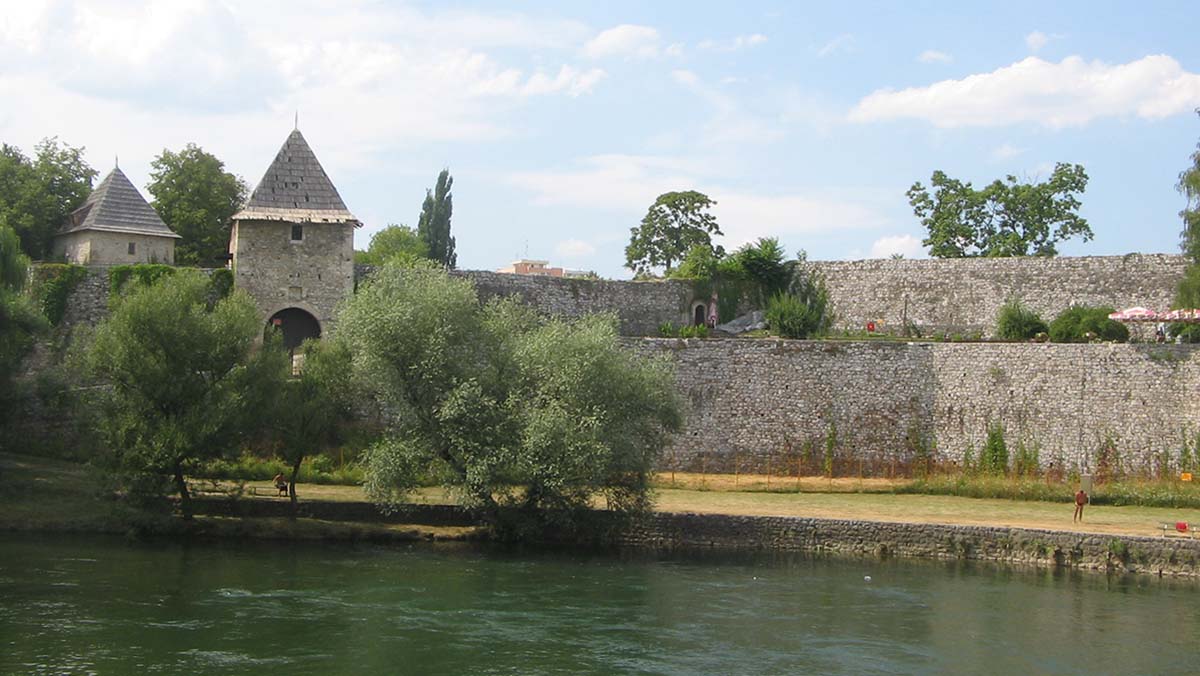 Bosnia and Herzegovina
by Marijana Dujovic
Banya Luka is the main city of territory Republica Srpska in Bosnia and Herzegovina. After the wars during the 90s, this region become mostly territory of Orthodox residents, but you can still meet families of other religions.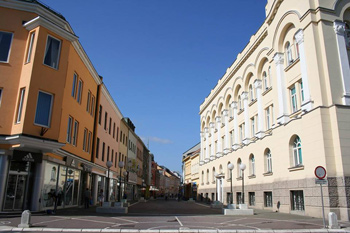 The town doesn't have any notable architectural structure. The buildings are mostly in a style of socrelism, which are legacy of the communist architectonic style. There are some old buildings and homes in the centre of city from Austro-Hungarian (19th century) time or even earlier from Ottoman Empire period. The rest of the city looks like a small village with modest homes, often with huge gardens with vegetables, fruits and animals.
The Banya Luka is also known as a University City in this region, so the town is full of young people. Near the centre of city is fortress on the river Vrbas. This fortress is from middle centuries, Ottoman Empire period. You should defiantly visit this place. Across the fortress you can have a nice meal at the restaurant on a bout.
Banya Luka is not one of the most beautiful cities, but there is plenty of culture with museums and places of interest. It lacks fancy restaurants or clubs, but if you are looking for cheap fun, for friendly people, you should definitely visit there! People from Banya Luka are wonderful; they will offer you to show you everything even if they don't know you. They are so hospitable and no one could even guess that only before 20 years there was a war.
Food and Drinks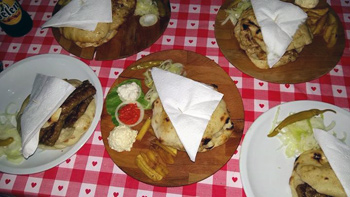 The food is a mix of Turkish with Serbian traditional food. The most popular meal is pork or lamb called cevapi. I had chance to visit all the ex-Yugoslavia countries and found that Bosnia is the cheapest. An order of five huge portions of cevapi and one medium portion of cevapi, lots of drinks (beers, coffees, waters, juices…) and the whole bill was less than 25€. Visit the restaurant Mujo's. This restaurant has a long tradition since 1924 and the famous and traditional recipe of Banya Luka's cevap began from this place. The owners suggest taking yogurt with cevaps, Order a salad and try kaymak (a type of salty cream cheese). After this huge portion of meat you will pass the dessert, but leave space for one Turkish coffee at the end. If you are vegetarian you may have a problem to find something to eat. Even at the bakery the products are mostly with meat, but you can find some nice pies with cheese. They have also very famous pie with meat called burek.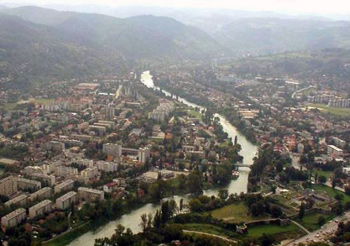 In the Bosnian region of the Republica Srpska, the food is very healthy. You can find organic food here because it is a culture of growing fruits and vegetables. Almost every family has some space out of town or on the edge of city for a garden.
Usually Bosnians drink lots of coffee. They offer mostly Turkish coffee, but at restaurants you can order espresso or Ness coffee, and sometimes iced coffee. At bars and clubs you can find a nice selection of beers, domestic as well as famous brands from all around the world. A very popular drink is Rakia, a type of schnapps, which is made from fruits: plums, apple and quince and pear.
If you are looking for some night club fun, check out the pub 'Mac Tire' in the centre of city (street: Ulica Srpska 2-4; www.mactirepub.com). The décor of the pub is in the Irish style. It's a large space, with a good selection drinks as well as food. There is live music there almost every night.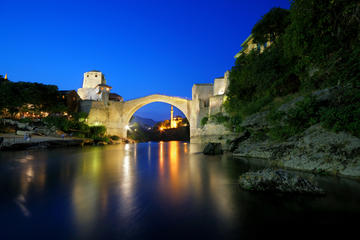 Herzegovina Day Tour from Mostar and Sarajevo
If You Go:
♦ If you plan to go and visit this part of the Balkans I suggest you stay at someone's home , not in hotel or hostel then you'll have chance to enjoy the Bosnian way of living. Most the people don't speak English, though younger people do. Many people understand German because lots of Bosnians work in Austria and Germany.
♦ I suggest you to rent a car there. You can see the whole city for few days, and you can enjoy the beautiful nature around the town, hills, rivers etc. Good accommodations are available in the mountains for a very cheap cost per day.
♦ You can reach Banya Luka by bus or plane (they have a small airport), or by car. The trains are very slow. Also in near of Banya Luka is one more airport at town Tuzla, which is two hours by car from Banya Luka. If you decide to drive be careful! Drivers are not always careful and roads are not in good condition. If you travel through Bosnia by car you can still see the damage from wars, mostly destroyed houses.
♦ The best weather at Banya Luka is summer. Spring and autumn are rainy and many days of those parts of year have fog. The winter is cold, and always snowing. if you enjoy winter sports, you can find some cheap places for skiing
Hope you will have a great time, as I did every time!
About the author:
Marijana Dujovic was born and raised at Belgrade capital of Serbia (when she was born it was the capital of Yugoslavia). She loves to travel and meet people. Marijana is a musicologist, so she can say that her huge passion is history of art, especially history of music.
Photo credits:
Tvrdjava Kastel, Banja luka by Rade Nagraisalović (a.k.a. Тonka) / CC BY-SA
All other photos are by Marijana Dujovic:
The main street 'Gospodska' (The Gentleman street)
Mujo's place
Panorama of town