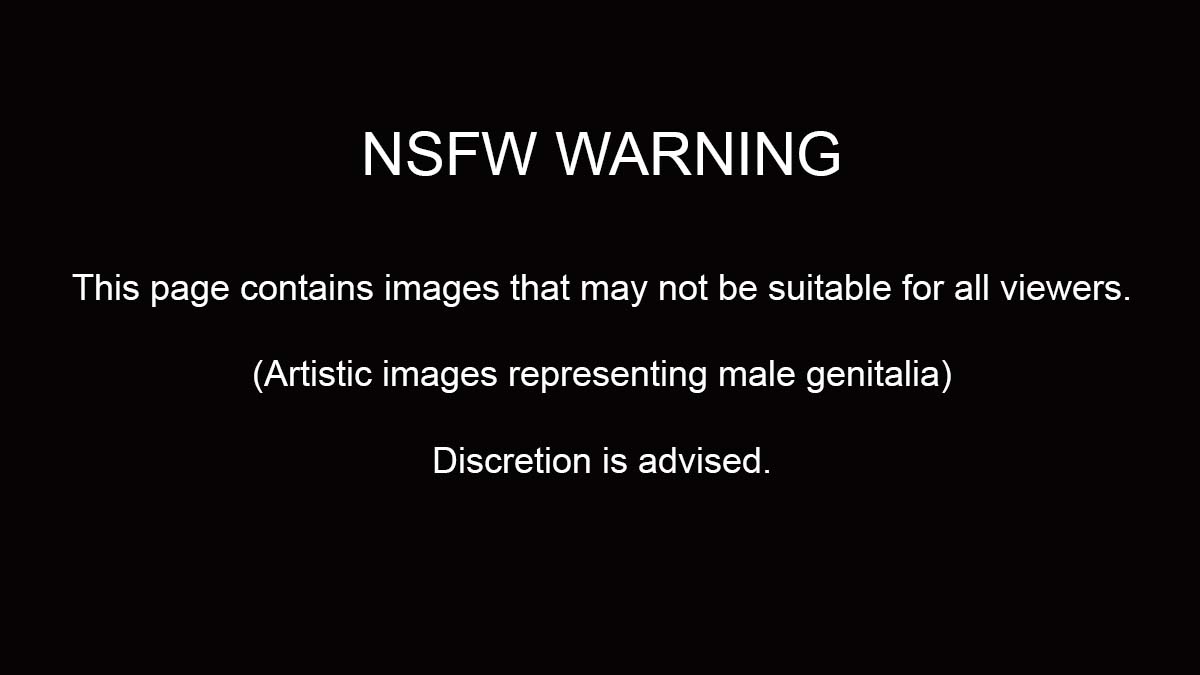 Bhutan
by K.D. Leperi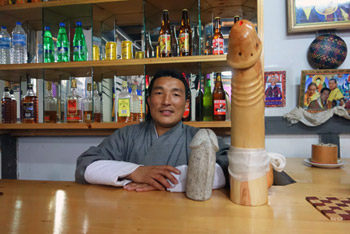 I arrived in the Kingdom of Bhutan, a land-locked country sandwiched in between the giants of India and China, expecting to capture images of a gentle country where Buddhist traditions and conventional culture trump modern materialistic trappings. This is a nation known for its varied terrain: from the subtropical plains and forests in the South to the lofty snow-drenched Himalayan foothills and mountains of the North.
Bhutan is also known for a distinctive culture that celebrates mask dances and requires men and women to wear traditional dress. Most serve a special dish of chili and cheese with almost every meal and they live in unique architectural homes with Bhutanese flourishes such as multi-colored wood frontages, small arched windows, and sloping roofs. No nails or iron bars are allowed in the construction of buildings, and many feature traditional images such as swastikas and phallic paintings.
Phallic symbols are everywhere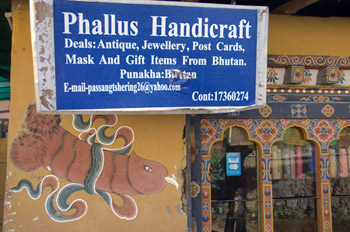 I'll admit to not recognizing the structure of a giant penis on a commercial building at first, thinking it was some elaborate design that I just didn't get, but a fellow photographer soon pointed it out and identified the ejaculating phallic symbol for me. Initially, I was somewhat taken aback by the penile projectile, but then I began to philosophically contemplate why decorated penises adorned many buildings and homes, and what could it possibly mean. I soon found out from our Bhutanese guide.
The Divine Madman uses penis for enlightenment and fighting evil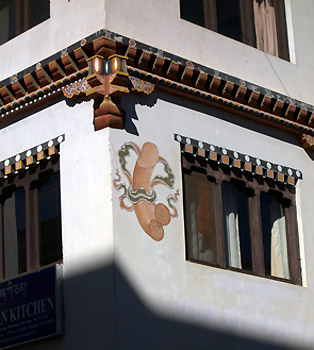 Turns out there was a certain individual called Drukpa Kunley, aka the "Divine Madman" a Buddhist master who lived from 1455 -1529 A.D. He is fondly remembered for his most outrageous teachings that were designed to challenge preconceptions. He taught that the 'divine thunderbolt of wisdom' comes by way of shock value; an unorthodox combination of drinking, sex rituals, and provocative humor and dance. Because of this, he used his penis quite often to achieve insight and eventually became known as "The Saint of 5,000 Women" due to his penis prowess. In other words, he offered blessings to women in the form of sex. He didn't discriminate with women as it didn't matter if she was married or not, virgin or experienced.
Legend also has it that the Divine Madman battled a female demon by beating her in the face with his own genital, which he referred to as 'The Flaming Thunderbolt of Wisdom,' and then proceeded to gag her with his extension until she was quashed. Finally, as the story goes, he transformed the defeated spirit into a good spirit through divine sexual play.
This apparently gave rise to painting penises of varying shapes, sizes, and forms on homes and buildings as a protection against deities and bad spirits. Some of the bigger-than-life-size phallic symbols feature brightly colored ribbons tied around them, as if a gift of the gods. Others are graphically depictive, some ejaculating and some complete with pubic hair on the testicles. Some even depict primitive-type eyes. Almost all are featured fully erect.
It is important to note that the ubiquitous phallus paintings and wood carvings are not considered as pornographic or erotic symbols to the Bhutanese, rather they are imbued with protective qualities that ward off evil spirits. After all, the penis proved to be a path for spiritual nourishment and enlightenment for the much revered Divine Madman and his 'Flaming Thunderbolt of Wisdom' was used much like a sword to conquer evil spirits as well. A nifty combination.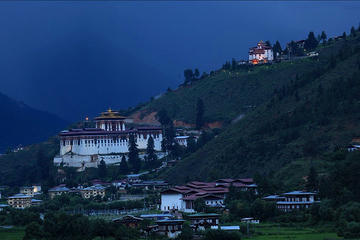 Bhutan Delight Tour
If You Go: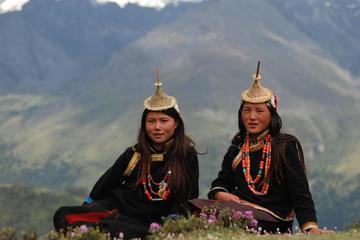 Private 4-Day Bhutan Tour: Paro, Taktsang Monastery, Thimphu
About the author:
Karin Leperi is an Award Winning Travel Writer/Photographer
Visit Karin's website
Member, Society of American Travel Writers (SATW)
Member, International Food, Wine & Travel Writers Association (IFWTWA)
Member, World Food Travel Association (WFTA)
Photographs: All photos are by K.D. Leperi.