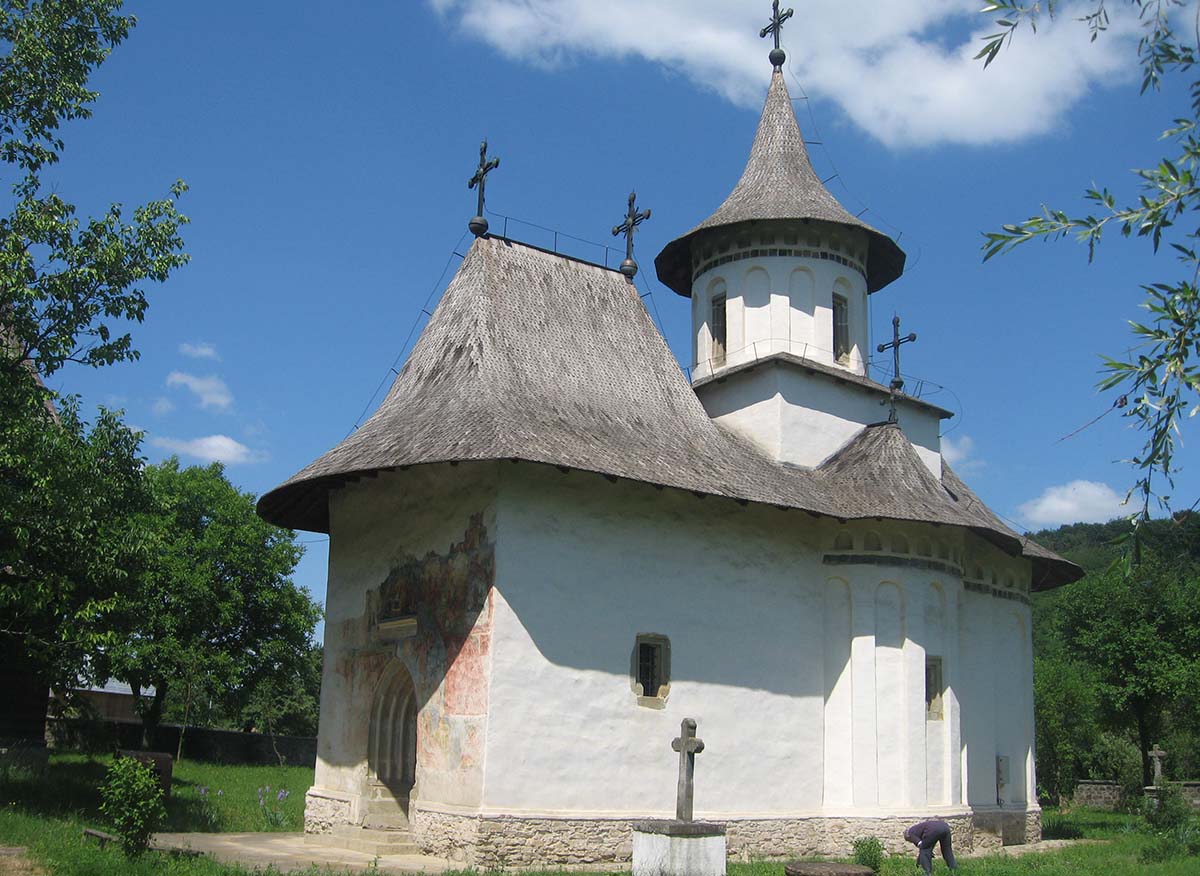 by Iolanda Scripca
I boarded Lufthansa Airlines from LAX with a certain giddiness and anticipation. I was ready for a long flight over the U.S., Canada, Iceland, the Northern Sea and Germany – my final destination being Bucharest (or Bucuresti), the capital of Romania.
I landed in the capital at 3:00 a.m. My childhood friend, Gabriela, was waiting for me at Bucuresti's International Airport Otopeni. The next day we took the train from Bucuresti to Suceava – the main city in Moldova.
Romania's southeastern European location holds thousands of years of history, culture and tradition. I had to decide where my visit would take me this time: the Black Sea and its luxury resorts, the beautiful Carpathian Mountains with cozy cottages and hotels, a cruise along the Danube River and the Danube Delta, Transylvania and its relentless Dracula and his castle, the cultural life of the major cities, or the Eastern Orthodox monasteries of Moldavia.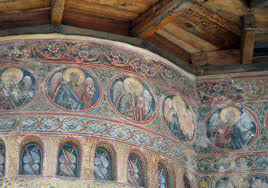 In the twenty-four years of my life I spent in Romania, I only once had the occasion to visit a unique region of Romania called Moldova and I was just nine years old then.
Moldova's beautiful landscape takes you back to a time when life was simpler. Village houses are still built the traditional way, and the residents still wear traditional, handmade clothes decorated with colorful patterns and from cloth that originated from local fields. The villagers are particularly helpful and friendly.
Once we arrived in Suceava, we stayed in a four star hotel. From there we joined a touring bus and headed for the renowned monasteries of Moldova.
I chose a spiritual journey to the ancient Moldavian monasteries: Arbore Monastery (built in 1503), Humor (1530), Moldovita (1532), Patrauti Monastery (1487), Suceava (1522), Voronet (1487) and Sucevita (1583). Each monastery has its own personality and architectural style. Outdoor and indoor frescoes depicting religious scenes fascinate the eyes and minds of tourists.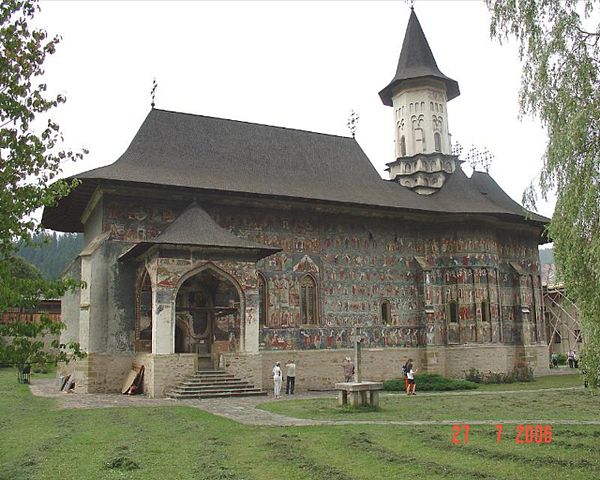 Entering the church, you are inclined to approach solemnly and humbly. Passing two separate stands that hold hundreds of thin yellow candles lit for the souls of the departed, you head slowly towards the altar, mesmerized by Byzantine-influenced icons and priests in holy attire. It was quite a thrill to be free to explore my own religion, free from the Communist regime which totally discouraged the population to go to church and believe in a higher power.
Later we had the unique experience of dining with the nuns at a long wooden table – so long it felt like one could unroll a scroll of the entire history of Christian religion. As I ate the meal the nuns cooked, I peeked a little at their faces: so much peace and purity of the soul…so much resembling the icons with no lines of worries…as if time had stopped indefinitely.
This interesting, fulfilling trip that reunited me with my childhood friend Gabriela couldn't help but make me become more aware of what life is all about – remembering your family and friends and how important they should be here, now, and forever!
If You Go:
♦ Romania Tourism: www.romaniatourism.com
♦ Suceava travel info: www.romaniatourism.com/suceava.html
♦ The Painted Monasteries: www.romaniatourism.com/painted-monasteries.html
Tours of Moldava Now Available:
3-Day Wine Tour of Moldova from Chisinau
2-Day Gastronomic Tour in Moldova from Chisinau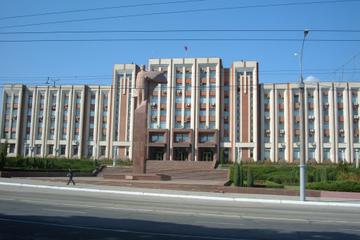 Private Soviet Era History Tour of Moldova from Chisinau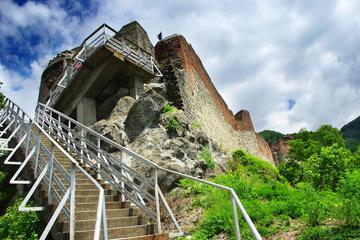 Day Trip to the True Castles of Vlad Dracula
About the author:
Iolanda Scripca is a published poet, journalist, translator, and photographer who lived in Eastern Europe for the first twenty four years of her life, in a loving family. Her mom was a teacher, a high school principal, and a cultural promoter. Her dad was a published novelist, poet and TV producer. An unforgettable moment was her collaboration with her Dad in the translation and adaptation of a children's book by the Bulgarian author Leda Mileva. She is a graduate of Foreign Languages and Literatures from the University of Bucuresti/Romania. Nowadays she enjoys living in Southern California and possesses a CA Teaching Credential from Chapman University. Ms. Scripca publishes in several Romanian-American Newspapers both in Romanian and English. "Lava Of My Soul" is her recently released collection of poems and essays. Her photography has been featured recently on the national TV station HLN.
Photo Credits:
Biserica Inaltarea Sf. Cruci din Patrauti by Cezar Suceveanu / CC BY-SA
Church interior by Iolanda Scripca
Sucevita Monestry by Monikad at English Wikipedia / Public domain