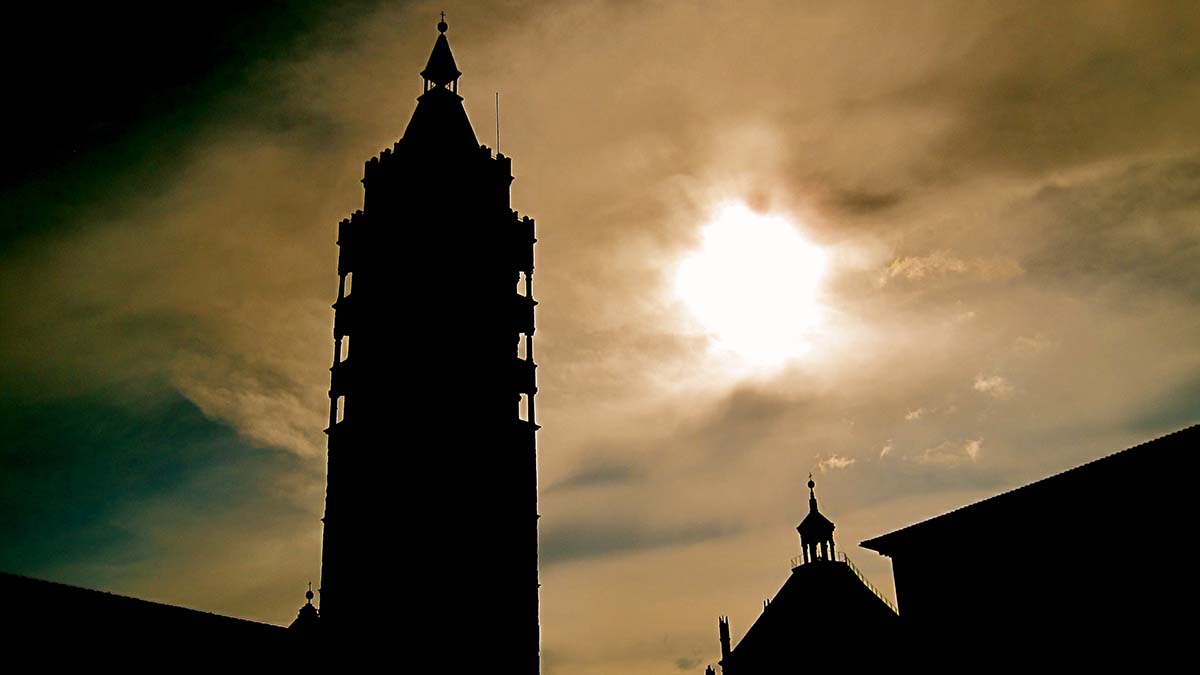 by Sarah Humphreys
Pistoia, an almost forgotten corner of Tuscany, has only recently begun to feature on the tourist trail. Thanks to Pistoia's status as Italian Capital of Culture 2017, and being on Lonely Planet's top ten list of places to visit in 2017, the city has finally begun to receive the recognition it deserves.
The origin of the name Pistoia seems to originate from the Latin "Pistoria", which refers to an oven for baking bread. Situated on a major road junction between Florence, Lucca and the Apennine Mountains, travellers and pilgrims often stopped to stock up on supplies. Due to its strategic position, Pistoia still makes an ideal, and economical, base to explore the local area. Many tourists come for day trips, but the city has plenty to offer, without the hustle and bustle of more famous Tuscan destinations.
Pistoia has an extremely well-preserved historical centre, which can be easily explored on foot, and is full of splendid buildings dating back to Roman times. Piazza dell'Duomo, one of the most impressive squares in Italy, is home to the 12th century Romanesque Cathedral of San Zeno, which contains the magnificent solid silver altar of St James. Worked on by Filippo Brunelleschi, it features 628 figures depicting scenes from the Old and New Testaments and the life of the saint. For spectacular views, the 200 steps of the 67m bell-tower can be climbed by the energetic. The octagonal 14th century gothic style Baptistery, built from Carrara and Serpentine marble in a simple green and white pattern, sits opposite the Cathedral looking like a beautifully decorated cake. From within the historical centre, it can almost be easy to miss the Basilica of La Madonna dell'Umilità, topped by a 59 meter high dome, the third largest in Italy.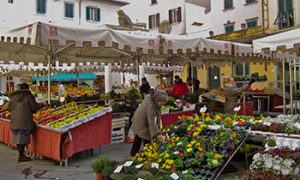 The real heart of the city is the bustling Piazza della Sala, which dates from the 12th century. The characteristic well, "Il Pozzo del Leoncino" (Well of the Little Lion), makes an impressive centre piece to this charming square, which hosts a daily fruit and vegetable market and is surrounded by tiny shops brimming with Tuscan delicacies such as cheese, fresh pasta, delicious bread and a variety of meat products. Lining the square are numerous bars and restaurants, which form the hub of the "movida Pistoiese" and attract hundreds of people of all ages in the evenings, particularly in summer.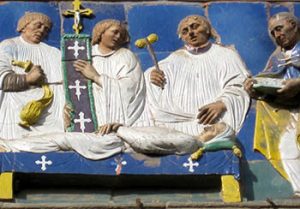 Apart from typical Tuscan attractions including splendid striped churches, ancient city walls and the fortress of Santa Barbara, built by the Florentines in 1331, Pistoia also has some more unusual monuments. The ancient hospital, dating form the 13th century, features an unmissable glazed ceramic frieze created by various artists, including Giovanni Della Robbia, which depicts the seven works of mercy. Underneath the hospital itself, you can follow a fascinating itinerary where you can see artefacts used by plague victims, an ancient laundry and olive oil mill and finally end up in the smallest anatomical theatre in the world.
Fans of contemporary art will find plenty to see, including Palazzo Fabroni, a well-stocked museum, a museum dedicated to Marino Marini, and on the outskirts of the city, Fattoria Celle, an open-air site specific collection displaying works by artists such as Sol Lewitt, Daniel Buran and Dennis Oppenheim.
If all this isn't enough, you can visit the lively street market on Wednesdays and Saturdays, take a trip to the local, well-kept zoo or just relax with a glass of wine and try some of the local delicacies.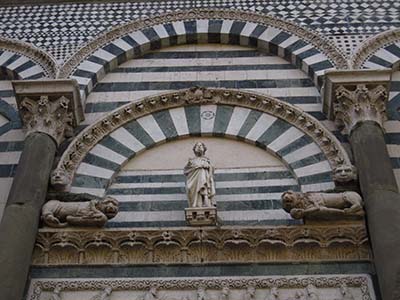 Pistoia really comes to life in the summer and hosts The Pistoia Blues Festival in July, where artists such as B.B. King, Buddy Guy, Bob Dylan, Lou Reed and David Bowie have played. The 25th July is the feast of the town's patron St James, and the streets fill up with a medieval procession displaying stunning costumes, flag waving and music, which culminates in a jousting tournament in Piazza del' Duomo.
There is a local saying "Pistoia fa conca", which means Pistoia is a hollow, implying it is difficult to leave. You may just find this is true and you want to extend your visit, mine has unintentionally lasted twenty years.
If You Go:
By Air: The nearest airports are Amerigo Vespucci Airport, Florence and Galileo Galilei, Pisa.
By Train: Pistoia is on the Florence-Lucca-Viareggio line. The journey from Florence is about 40minutes. For more information see: www.trenitalia.it
By Bus: Buses from Pistoia to Florence leave from outside the main stations and are run by BluBus.
By Car: Pistoia is on the A11 "Firenze-Mare" Highway.
Photographs by Sarah Humphreys
Piazza dell'Duomo
Piazza della Sala
Detail of Ceramic Frieze, Ospedale del Ceppo
Sant'Andrea Church
About the author:
Sarah Humphreys is originally from near Liverpool, UK and has lived in Canada, The USA, The Czech Republic, Greece and Italy. She currently lives in Pistoia, near Florence, where she teaches English, writes freelance and is a part-time poet. She has been writing since she could hold a pencil and her passions include Literature, poetry, music and travel. Follow her on twitter: Sarah Humphreys@frizeytriton.