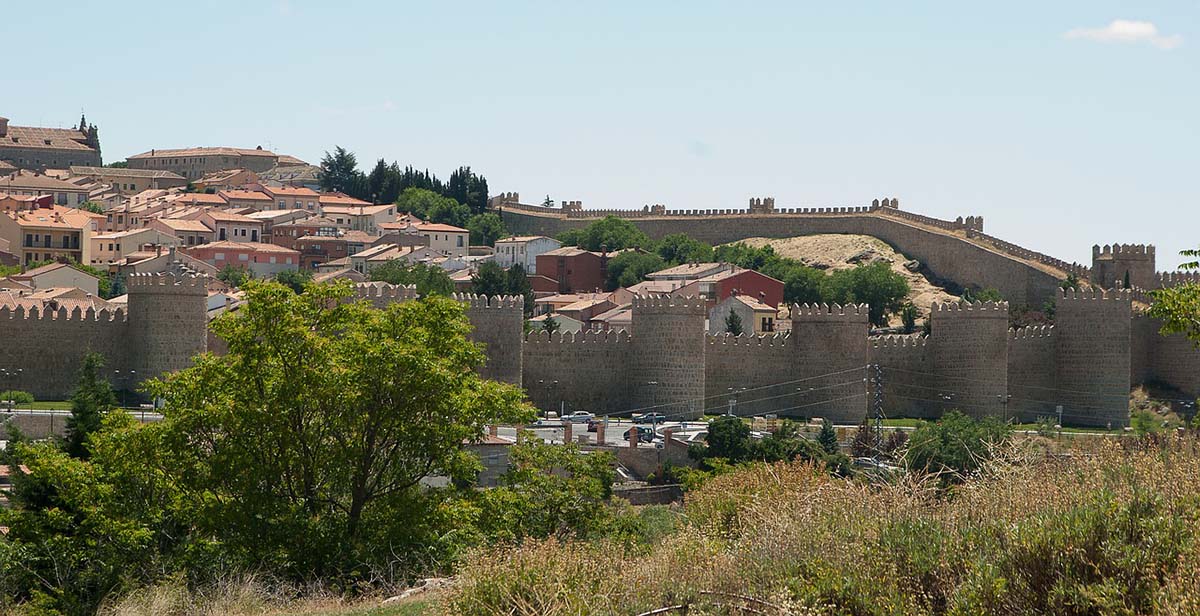 by Sonu Purhar
You lie back on the crisp, cool sheets of your king-sized bed. A refreshing breeze drifts through the open doors that lead to your patio, a welcome respite from the blazing Spanish sun. Your room is spacious and elegant: a television, writing desk, and telephone are among the amenities provided. Down the hall is a washroom that drips of luxury, complete with heated floor and towel-rack, and a whirlpool Jacuzzi.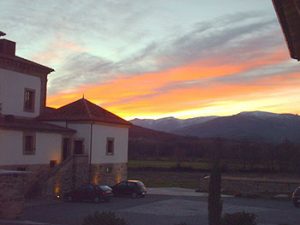 Do you think this type of extravagance is out of the typical student's budget? What if that lavish room, along with daily three-course meals, maid service, and some of the most beautiful scenery to be found in Spain, cost you absolutely nothing, aside from airfare? Read on about this experience that was literally "priceless."
I was granted the opportunity to experience this fantasy when I was accepted to participate in an English-language program in the medieval town of Avila, a World Heritage site in Northern Spain. The program is named Vaughan Town, and it currently operates out of two locations in Spain, Avila and Palencia. The program's creator, Richard Vaughan, based the program on his philosophy that the best language learning occurs under conditions where full immersion is possible.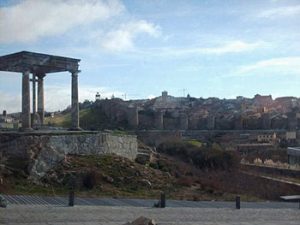 The program's operation is simple: in exchange for six days of free room and board in a four-star hotel in Bario de Avila, the "Anglos," as English-speakers are aptly called, spend the week interacting with Spanish participants. Richard Vaughan explained to us on the first day that the majority of the "Spaniards" are sent to Vaughan Town by their employers, who are largely part of the business and tourism industries. Their goal over the course of their stay is to improve their English skills through daily, non-stop interaction with the Anglos. If you don't speak Spanish, fear not: the Vaughan Town coordinators prefer it that way. The purpose of the program is for the Spaniards to be exposed to the same style of English as they would encounter in their day-to-day business interactions.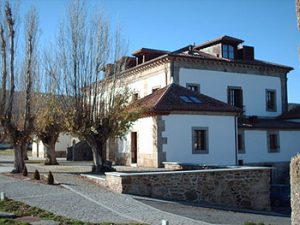 For the Spaniards, this program is an opportunity to solidify the skills they need to bring their businesses to an international level; for Anglos, the six days at Vaughan Town offer a chance to go beyond the tourist perspective, and instead learn about the culture and its traditions from genuine Spanish residents. And of course, there are the obvious bonuses of delectable meals, a luxurious hotel framed by breathtaking scenery, and a quaint coffee bar to enjoy a soothing café con leche (coffee with steamed milk).
Daily activities at Vaughan Town are as enjoyable as the tangible perks: your day will consist of hour-long blocks in which you engage in one-on-one conversations with a Spanish participant. The topics of these interactions are open and limitless. Mine included everything from the healing power of candles to robotic chess champions. Your Spanish partners will rotate every session so that all participants will have a chance to converse with each other. Other activities include nightly entertainment in the meeting room, where everyone takes part in putting together plays, skits, and even makeshift karaoke.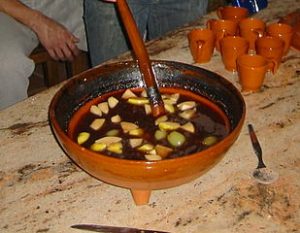 One of the highlights of the week was the Night of Queimada, during which Halloween decorations and spooky music lent an authentic atmosphere to the ritualistic ceremony that surrounds the creation of queimada, a potent sweet alcoholic beverage that had its origins in the Pagan festivals of Galicia.
My week at Vaughan Town was valuable in more ways than one. Sure, I got to stay in a four-star hotel and enjoy nightly soaks in my Jacuzzi without paying a dime. More importantly, however, I learned about a fascinating culture directly from its people, met travelers from all over the world, and left at the end of the week ten pounds heavier, much more worldly, and rich with new friendships that are undeniably priceless.
More Information:
Queimada has its origins in the Pagan festival of Galicia. It is a punch made from Galician aguardiente – a spirit distilled from wine and flavored with herbs or coffee, plus sugar, lemon peel, coffee beans and cinnamon. Traditionally, while preparing the punch a spell or incantation is recited to chase away bad spirits.
Sacred Sites: Avila, Spain
Tours to Avila Now Available:
From Madrid: Full Day Avila, Segovia and El Escorial Tour
Avila and Segovia Full-Day Tour from Madrid
From Madrid: Ávila with Walls & Segovia Full-Day Tour
About the author:
Sonu Purhar recently graduated from Simon Fraser University. The semester she spent studying in Italy and traveling around Western Europe inspired her to write two travel articles, both of which have been published on separate travel websites. She has written several non-travel articles and is currently working on (many) writing projects. Contact: spurhar@sfu.ca
Photo credits:
First Avila, Spain photo by jacqueline macou from Pixabay
Queimada photo by No machine-readable author provided. Rapomon assumed (based on copyright claims). / Public domain
All other photos are by Sonu Purhar.