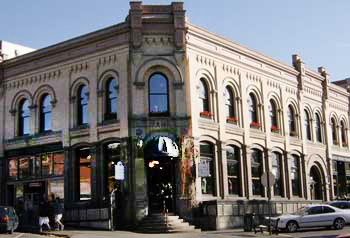 Fairhaven, Washington
by Chris Herbert
Daniel Jefferson Harris founded Fairhaven Washington with visions of the Great Northern Railway terminus dancing in his head. But while his dream of a town built around a railway that would service the coal and fishing industries never materialized we are thankful for his foresight. The historic town of Fairhaven Village sits on beautiful Bellingham Bay that is named for Sir William Bellingham who in 1792 traveled the west coast under he command of George Vancouver.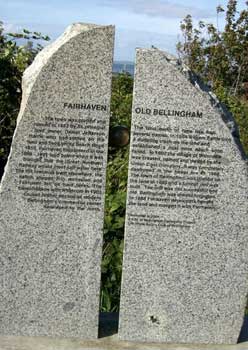 Founded in the 1880s by Dirty Dan Harris as he was known because of his somewhat less then scrupulous dealings, we only discovered this charming town a few years ago. Since then we have returned on numerous occasions. Fairhaven Village is an easy day trip from anywhere in Metro Vancouver by car or from Vancouver by train. If you are traveling from Victoria B.C. this historic town is a three-hour Washington State passenger ferry ride away.
It was the Canadian Thanksgiving weekend. After a feast of turkey with all the fixings and Mom's homemade apple pie, we said goodbye to the family. It was early Sunday morning when we climbed out of bed and headed out from Abbotsford entering the U.S. at the Sumas border crossing.
"What is the purpose of your trip?" Asked the rather large and grim looking U.S. border guard as he glanced at our passports and back at us from behind his reflective Aviator style sunglasses. "A getaway trip to Fairhaven Village." We replied. "A nice meal and a day at the spa." We added. "Have a good time." He said with a tip of his khaki Stetson. I'm fairly sure that I saw the beginning of a smile crosses his face. My guess is that he too had spent time in Fairhaven Village.
Wait times at the Canada/U.S. border can vary greatly but on this day we were through in less than ten minutes and on our way south along Meridian Way (Route 539). It is a rural drive and we pass recently harvested raspberry fields, jersey cows grazing in the fall sun and young colts galloping across the farmer's fields.
After a quick stop in neighbouring Bellingham for some of our favorite Oregon cheese we make the short drive to historic Fairhaven arriving just before noon. Total travel time about one hour and fifteen minutes.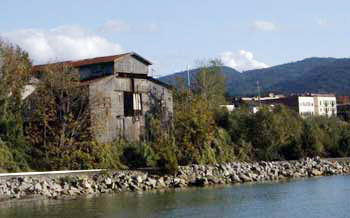 Often we go to Fairhaven for the day but on this occasion we decided to overnight at our favorite boutique hotel and spa. "Welcome back." We step through the front door of our hotel and the front desk clerk greets us. A sense of calm washes over me. Something about this hotel makes me want to curl up on one of the oversized couches in front of the fireplace with a good book and veg out. We joke that they must be pumping something intoxicating through the venting.
We settle into our room over looking the bay and decide to take the ten-minute leisurely walk along South Bay Trail to the village. At least that is how long it should take, but Islay our Westie was having none of that stopping numerous times along the way to check out a new "sniff ". Much smarter then her human companions when it comes to these things, our Terrier instinctively knows how to enjoy the day. So following our puppy's lead we too stop to enjoy some of the beautiful gardens along the way. We aren't alone as many walkers, their dogs as well as cyclists use the trail to travel between Fairhaven and Bellingham.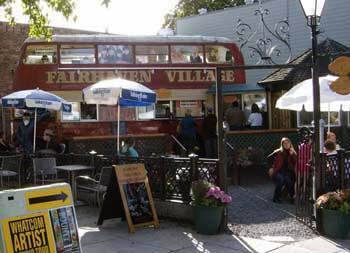 The fishing industry in this part of the west coast was at it's peak in the early 1900s and remnants are visible all along Bellingham Bay. Reminders such as pylons that once supported a cannery jut out of the bay at low tide. The remains of a workshop its metal siding rusted by years of neglect and exposure to the weather sit precariously on the banks edge. It's not difficult to imagine the sights, sounds and smells have long gone fishers off loading their catch where it would be readied for the market.
Islay is busy checking out a raccoon family hiding under the abandoned shed while we stop to read the inscription on the stone plaque that marks what was once the border between Fairhaven and Old Bellingham prior to the two towns merger in 1888.
Situated on a gently sloping hillside, the main streets are mostly level and are fairly easy to maneuver for walkers of any age and ability. And we do, walk that is. Whether it's eating on an outside patio in front of a heritage building, visiting a book shop or the outdoor cinema at the Fairhaven Village Green everything we want to see and do is located in an eight square block area. When we feel the need for a break from our wandering a bench is never far away, or we stop at a sidewalk cafe or a gelato shop for a tasty treat.
Our first stop in town is a deli-bakery with an excellent menu. After a lunch of the soup of the day and a delicious turkey sandwich we are re-energized. I loosen my belt a notch (their servings can feed a small army) and we move on.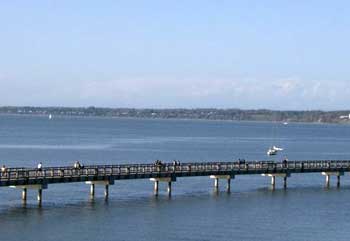 While Fairhaven has seen a bit of a building boom the old town flavour is evident everywhere. There are a few newer buildings but most brick or sandstone structures are from the late 1800's through the early 1900's. The Terminal building is the oldest still standing and since it was built in 1888 has housed everything from a grocery store to a saloon. Next door to it is a steak house that bears the name of the town's founder.
Fairhaven celebrates its artisans and our list of favorite haunts include an artist gift shop and a woodworking co-operative and because the grand kids are never far from our thoughts a children's toys hop. Whether we are buying or simply browsing the merchants always make us feel welcome and in fact special.
Fairhaven Village is an old town with a young feeling. I think that is in part because of the influence of the neighbouring Western Washington University, the local artists and some innovative restaurants.
To quickly the day has passed and it's time to return to our hotel for our spa appointments and dinner reservations. "How was your treatment?" Asks our front desk clerk as we pass through the lobby dressed in our spa robes, no doubt looking very contented. I pause and on a whim ask her. "Is our room available for another night?" She smiles, no doubt having seen that contented look before. "No problem." She says. "It's all been taken care of."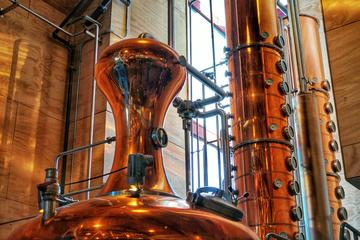 Seattle Premium Distillery Tour Including 3 Tasting Flights & Snacks
If You Go:
If you are driving from Metro Vancouver by car, you can cross the border at the Peace Arch crossing and take the I-5 but I recommend that you cross the Canada/U.S. border at the Pacific crossing and follow Route 539 (Meridian Way) or Sumas crossing taking Route 9 to 539 (Meridian Way). Either of these is a pleasant drive.
For directions and border crossing updates go to www.wsdot.wa.gov
The Amtrak rail service currently has two trains a day from Vancouver to Fairhaven Village (Bellingham) www.amtrak.com
The Washington State Ferry service runs a summer time passenger ferry from Victoria to Fairhaven. (Bellingham) www.washingtonferries.com
Accommodations in Fairhaven include The Fairhaven Village Inn www.fairhavenvillageinn.com and our favorite place The Chrysalis Inn and Spa www.thechrysalisinn.com
For general information, a good site to check out before you go is www.fairhaven.com
About the author:
Chris Herbert has been a closet writer for a long time. In recent years he has combined his writing passion with his travel adventures. You can read his articles in Postcards in the Vancouver Sun and an upcoming story in Seniors Living. Next on the travel agenda… Northern Spain.
All photos are by Chris Herbert.