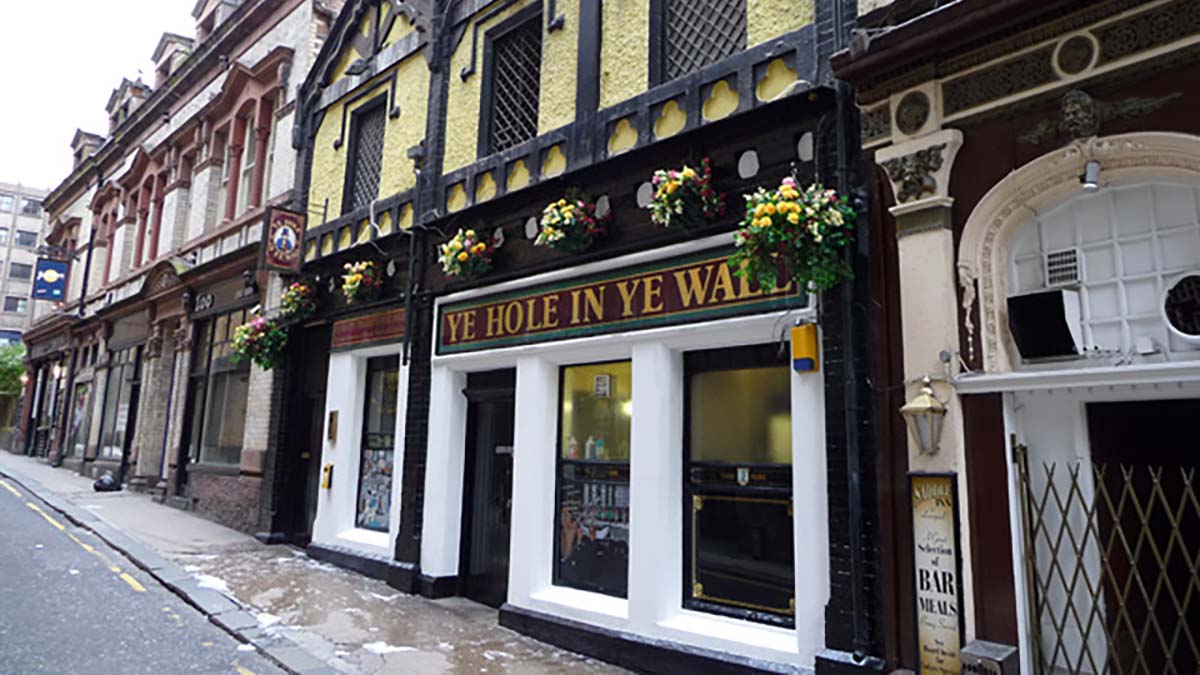 by Melissa Gardiner
I must admit to having my doubts about Liverpool's World Heritage Status and its European Capital of Culture award back in 2008. It might have been an outdated view but as somebody who had never visited, I imagined it as a fairly run-down northern city, famous for the Beatles, football and little else. The reality is that my visit to Liverpool was a wonderful surprise, from the moment I walked out of Lime Street Station to see the magnificent St. George's Hall across the road, to my farewell drink in Ye Hole in the Wall pub which has been tucked away in a city center back street since 1726.
Architecture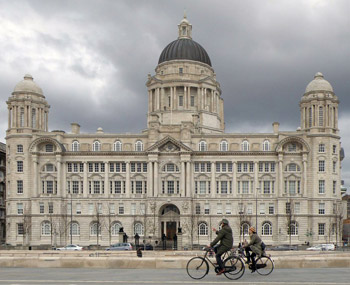 It's Liverpool's architecture that grabs you first of all, even before you begin to explore the history behind it. Liverpool's history is tied up in its past as a great Atlantic port and the buildings on the waterfront, known locally as the Three Graces, symbolize the wealth that international trade once brought to Liverpool. The most iconic building of all, the Liver Building, sits proudly looking over the River Mersey and local legend has it that if the Liver Bird sat on top of the building ever flies away, the city will crumble. The Waterfront is a part of Liverpool's World Heritage Site which winds through the docklands and across the Ropewalks area up to the St. George's Quarter which also includes the Walker Art Gallery and the recently re-furbished Central Library.
Museums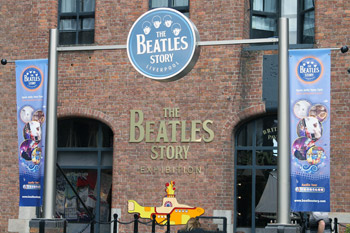 There are a number of fascinating museums down at the Pier Head and in the Albert Dock area. The Merseyside Maritime Museum is located near to historical sites such as the Piermaster's House and the Canning Docks. It also houses exhibitions highlighting Liverpool's involvement with the Titanic and the Battle of the Atlantic. The International Slavery Museum helps visitors and locals understand how Liverpool's past is rooted in the slave trade. Over 5000 slave ships left Liverpool docks between 1695 and 1807, undoubtedly contributing to the growth and success of the city during this period. The museum includes exhibitions about life in West Africa and the Legacies of Slavery. Liverpool's Chinatown is also well worth a visit. It was the first established Chinatown in Europe and you can wander into the area through a huge ceremonial Chinese arch. The area is mainly a home to restaurant and grocery shops these days but there is a range of cultural events held throughout the year with Chinese New Year seen as a major event in the city.
Eating Out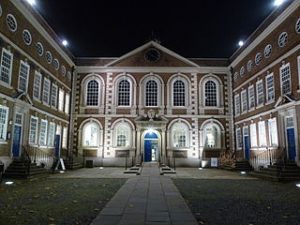 I grabbed lunch at Bluecoat Chambers on my first day. It's a 300-year old Grade I listed building in the heart of Liverpool's shopping district. It has a lovely café and restaurant; with gardens outside if the weather is nice. The Liverpool Arabic Arts Festival was due to be held there the week after I was in town and it's a place where there's an all year-round calendar of cultural events. Later that evening I ate at The Clove Hitch in the Georgian Quarter. It was located on a Hope Street, a fabulous thoroughfare close to Liverpool University and the Philharmonic Hall. Liverpool has some great old pubs, prefect for real ale drinkers and visitors who love to drink somewhere with a bit of character and history. I was tempted to join up on a ghost walk around parts of old Liverpool, but a few hours exploring the pubs in my own time seemed a better option. Another little place that I loved however was The Brink, a little café bar that is alcohol free and puts on regular cultural and educational events to support those in the city who have suffered through alcoholism and addiction. It's easy to forget in the rejuvenated city center that Liverpool is a city that has gone through tough times and there are still areas where there are high levels of deprivation, crime and drug use. The recently built Museum of Liverpool is a great place to explore the less glamorous side of the city, with exhibition about life working at the docks and Liverpool's social history, including the Toxteth riots in 1981.
Cathedrals
Hope Street also links the city's two cathedrals. Liverpool is proud of its two places or worship. The Anglican Cathedral which offers spectacular views over the city is the largest in the UK whilst the Metropolitan Cathedral which serves Liverpool's Catholic population is known locally as Paddy's Wigwam and has a more modern look.
A weekend probably wasn't enough time to really explore Liverpool. It has a rich musical and sporting heritage that the local tourist industry has a real focus on, and there are plenty of places outside of the center such as Speke Hall and Croxteth Country Park that would also be of interest to those with an interest in history. I found time for a ferry trip on the River Mersey before I headed home. I sat on the top deck and as the Three Graces came into view on the return leg I realized that that Liverpool is really one of the UK's cultural and historical gems.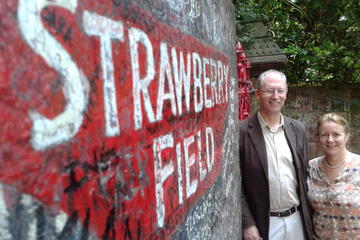 Private Beatles Tour of Liverpool by Taxi
If You Go:
Alongside the other places you may want to branch out and visit:
♦ The Tate Gallery – a must for any serious art buffs
♦ The Albert Docks – a pleasure to walk around with many sights to see, whether during the day or in the early evening
♦ Knowsley Safari Park – a haven for those people who like wildlife of a different kind and a must for those travelling with small children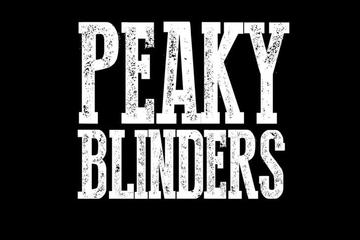 Private Half-Day Peaky Blinders Tour of Liverpool
Photo credits:
Ye Hole In Ye Wall Pub by John Allan / Ye Hole in Ye Wall
Port of Liverpool Building by KGGucwa / CC BY-SA
Beatles Exhibit by David Poblador i Garcia from Barcelona / CC BY-SA
Bluecoat Chambers restaurant by Charles Hutchins / CC BY
About the author:
Melissa Gardiner is now a freelance writer, but prior to this she worked within the travel industry as a tour guide, specializing in sites of historical interest throughout the UK. She has a keen interest in ancient history and loves seeking out places of interest to write about that she feels will interest others as much as herself.