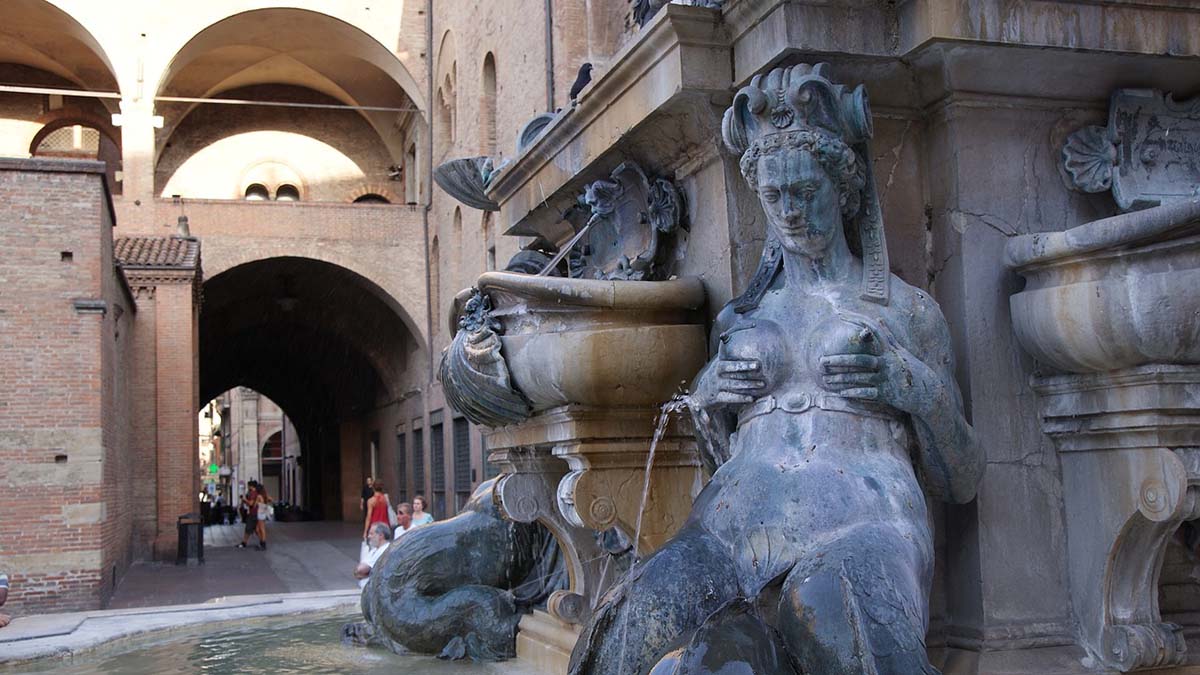 by Sonu Purhar
I arrive in Bologna exhausted and cranky. My finger aches from snapping thousands of cheesy photos; my money belt is considerably lighter from having exchanged my euros for cheap souvenirs that will probably end up in a future garage sale back home. My quixotic Italian trip has been marred by an explosion of tourist lures in cities that throb with culture yet somehow can't resist selling plastic mini-sculptures of James Dean-esque Davids and pillboxes shaped like gondoliers.
But then there is Bologna.
One of the last big cities left in Italy that refuses to cater to the influx of tourists, Bologna packs as much culture into its winding vias and shady piazzas as its more popular cousins, Rome and Florence. As soon as I step out of the train station, I'm swept along with the thrumming crowd through medieval, sun-washed streets. There is a potent feeling of opportunity that hangs in the air, a vibrancy and excitement for life that radiates from the young residents of this college community.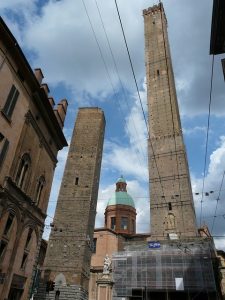 I've come to Bologna to wander. I disengage from the crowd and stroll up the broad Via Rizzoli, one of the town's main arteries. As I casually check out the shops and trattorias crowding the broad roadsides, I catch a glimpse of tall structures in the distance. Rounding a corner, I stop short, awed. Massive towers thrust imposingly from the road ahead of me, a ghostly replication of New York's fated Twin Towers. But these are no financial hotspots: they are the famed Due Torri, 12th-century structures that soar to heights of 97 and 47 metres. They lean slightly toward each other, like hesitant lovers, putting Pisa's lone edifice to shame.
Further ahead, I emerge into a sprawling city square, resplendent under the beaming sun, with a fountain in the centre that's attracting much attention from hooting boys and giggling girls. Drawing closer, I see that a statue of Neptune presides over the fountain, smiling saucily as jets of water arc from her breasts. Several teenagers are perched on her, frozen in naughty poses as cameras flash from all angles. I suspect this has been a favourite pastime of teenaged boys since the statue's creation more than 440 years ago.
It seems that a soundtrack follows me as I pass through the city: in nearly every piazza, troupes of musicians entertain espresso-sipping crowds. Paying homage to Bologna's zest for the arts – the town was named a UNESCO City of Music in 2006 – I make a brief detour through the Accadeia Filarmonica, and scan with heady excitement the displays of preserved music sheets written by Mozart, Verdi and Beethoven. Pamphlets in the music institute's lobby advertise this year's Bologna Festival, during which the city is blitzed with classical concerts, dances and theatre shows. Even now, months before the festival begins, I can't turn a corner without bumping into a music club or concert hall. What with the throngs of college-aged Bolognians that converge on every street corner, I can see why the city has attained a reputation for being the city for nightlife and cultural pleasures.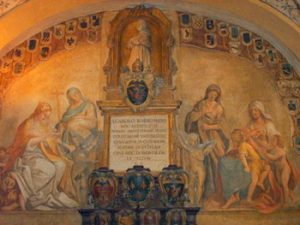 Despite Bologna's many cultural distractions, I manage to reach my prime destination, the University of Bologna – Europe's oldest university. Over 900 years ago, the school churned out scholars like Dante, Petrarca and Boccacio, and now I'm about to enter the same halls and sit in the same classrooms.
Unlike in many North American college towns, the school isn't segregated from the rest of the city but built directly in its bustling centre. I'm drawn to the elaborate coats of arms painted on the walls, hundreds of them running along each corridor: family crests of past graduates. Trawling the school's labyrinthine halls, I discover a dusty library filled with ancient texts sealed under heavy glass, and centuries-old maps and globes. I find a small classroom and slip inside. On the ceiling are faded paintings of the zodiac signs. I find my sign, Aquarius, and take a seat beneath the symbol, gazing at the empty rows of benches and pretending that I'm waiting for my Lit class with Boccaccio to begin.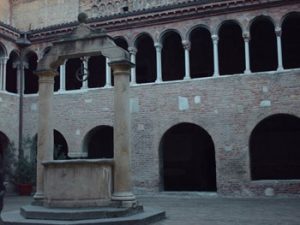 But the best part of my visit is when I stumble upon a small, leafy courtyard. Stopping to sit on a cool stone bench, I open my guidebook and scan it idly, wondering what other treasures the school has to offer. Then I stop cold at a jarring sentence. My eyes drift up to the well directly in front of me, and my heart quickens. I'm sitting in the exact spot where Dante penned The Divine Comedy.
My rear end is touching the same surface that Dante's rear end touched! I think wildly.
And that moment is what sums up Bologna for me: A treasure trove of culture, bursting with hidden gems that only a wanderer – a dreamer – could possibly find, or appreciate.
If You Go:
Music lovers won't want to miss Bologna's internationally renowned Music Festival, usually held from May to June. www.bolognamusicfestival.it
Take your pick from the many cafes and bars that line Piazza Maggiore, a pedestrian square that lies in the oldest part of the city. Enjoy an espresso or wine while taking in the Renaissance-era buildings, enthusiastic street performers and up-and-coming musicians.
And don't forget to pay a visit to the Fountain of Neptune [TOP PHOTO]. Built in 1566, this fun landmark is located in the piazza adjacent to Maggiore.
The University of Bologna is located on Via Zamboni, in the heart of Bologna's bustling modern quarter.
The Due Torre are located in Piazza di Porta Ravegnana. After taking in the gravity-defying behemoths, stroll the nearby mansion-studded Via Strada Maggiore and soak in one of Bologna's most opulent areas.
Bologna is a culinary capital of Italy, which means it's virtually impossible not to find a great eatery. Try the elegant Ristorante al Pappagallo (notable former guests include Einstein and Hitchcock) and family-owned I Carracci, which offers some of the best wine in the region.
Bologna Tours Now Available:
Private Tour: Wine Tasting in Bologna
Musical Bologna Walking Tour with a Private Guide
Private Tour: Brothels and Bordellos of Bologna
Private Tour: Classical Bologna Walking Tour
Photo credits:
Bologna Neptune fountain by tomek999 from Pixabay
Bologna two towers by eternaltravel from Pixabay
All other photos are by Sonu Purhar,
About the author:
Sonu Purhar has been published in several magazines, including Westworld and Abroad View, as well as on various travel websites. She has backpacked through Europe and amassed a lengthy list of travel destinations and experiences – but despite her love for Italian culture, French couture and Spanish queimada, her favourite place in the world will always be Disneyland.