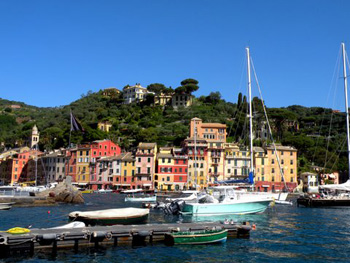 Italy and France: Sailing The Mediterranean
by Tom Koppel
Outside the door of an ancient stone house in the quaint medieval quarter of Antibes, on the Riviera, a sign in an antiquated form of French reads: "Napoleon never slept here." There are additional words that I cannot decipher. Just then, a man approaches to enter the house. He tells us that some of the women in Napoleon's family actually did stay there, at a time when the future Emperor was briefly imprisoned at Antibes during the turmoil of the French Revolution. In fact, he adds, Napoleon's mother did her son's laundry at an open-air public wash-house, just around the corner on the adjacent winding street. We head off for a look, and there it is, carefully restored as a historic site—a large stone tub, full of water, under a red tile roof. In France, it seems, even the laundry of the country's most famous historic figure is worthy of note.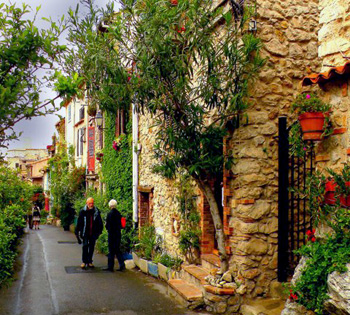 My wife and I are on a Mediterranean cruise along the coasts of Italy and France celebrating our 20th anniversary, sailing on the ultra-deluxe Norwegian ship. Sea Dream I, which carries just over 100 passengers. Sea Dream I is a magic carpet, easing us in comfort and style through a region full of fascinating history. We have been anticipating visits to some wonderful ports and are not disappointed. What we had not foreseen, though, is the many ways that Napoleon, or perhaps just his spirit, would keep making his presence felt, as if popping up unexpectedly in little cameo appearances. These underscore just how completely he dominated Europe in his brief but dramatic era of war and conquest, supreme glory and abject defeat.
This quirky pattern emerged even before we embark on our cruise, which began near Rome. We spent a few days at an exquisite boutique hotel, the Lord Byron, in a quiet neighbourhood adjacent to a large, leafy park, the Borghese Gardens. Its centrepiece is the Borghese Gallery, an art museum housing an outstanding collection. One of the most striking of many fine sculptures, in the purest of white marble, portrays a nude Venus, reclining on a sofa and holding an apple. The gallery literature explains that the model was none other than Napoleon's sister, Pauline, who was related through marriage to the wealthy Borghese family that assembled the art collection.
Our first port stop is Bonifacio on Corsica, the large, mountainous French island where Napoleon was born and raised. It is an amazing, clifftop walled village. Built in the middle ages, this impregnable fortress withstood centuries of threats from the Barbary pirates. Entering the old town by a drawbridge, we stroll through a warren of twisting cobbled alleys, including a narrow street with a house where Napoleon really did sleep, living there briefly in 1793, when he commanded nothing but a batallion of Corsican volunteers. That was just before his rapid rise to power, and the house had been owned by the Bonaparte family for nearly a century.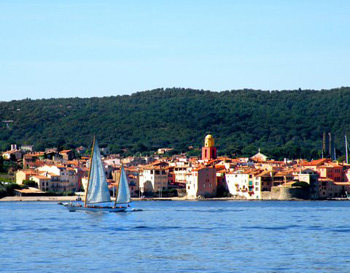 The next planned destination is the Italian island of Elba, the one place where we would expect to find sites intimately linked to Napoleon's life. It was on Elba that he was forced into exile (along with about 1000 servants and troops as bodyguards) after a series of defeats in 1814.
Unfortunately, the weather in that area is so stormy that our captain decides to skip Elba and spend the day on the more sheltered side of Corsica, stopping at Calvi, another ancient village with a high, walled fortress. It was not quite as impregnable as Bonifacio, however. The ships of Admiral Horatio Nelson bombarded the town, assisting its capture by British land forces in 1794 during the wars against revolutionary France. Nelson lost an eye in the battle.
Some claim that Calvi was the original home of Columbus, when it belonged to the empire of Genoa. Wikipedia calls this a "legend," explaining that "because the often subversive elements of the island gave its inhabitants a bad reputation, he would have been expected to mask his exact birthplace." Perhaps Napoleon's ghost is also fearful of guilt by association. He decides to take the day off, and we stumble upon no traces of the "little corporal."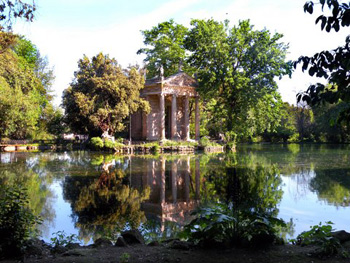 Then we anchor off Viareggio, back on the Italian coast in Tuscany, and take a day trip inland to Florence. We have arranged a walking tour to enjoy the glorious and stunning medieval and Renaissance architecture, monumental public sculptures and inviting pedestrian-only piazzas. It is far too brief, of course, but our personal guide takes us to some special places, such as the studio of a blacksmith who creates fantastic birds, fishes and other creatures in steel, and to the guide's own favourite and funky "Cafe of the Artisans." We stroke the snout of an iconic bronze wild boar and share a kiss, thus assuring our return to Florence some day.
Napoleon's long shadow did not spare Florence. He passed through in 1809 during a campaign to annex Italy's Papal States and established the short-lived Grand Duchy of Tuscany, with Florence as its capital and another sister of his, Elisa, serving as the Grand Duchess. It was a status she held only briefly, forced to flee in 1813 as Napoleon was gradually defeated (following his Russian campaign) by an Anglo-Austrian army.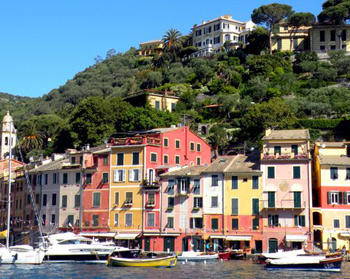 Farther north on the Italian Riviera, our ship anchors off the picturesque village of Portofino, with its brightly painted old houses. Once a simple fishing village, it now has an upscale yacht harbour catering to the rich and famous. Going ashore for a few hours, we hike up to a striking castle that dominates the small bay. And sure enough, Napoleon left his mark here as well during the years when France controlled northern Italy. What we see is an ancient fortification that Napoleon modernized, greatly expanded and equipped with better cannons. Not one for modesty, he renamed the village Port Napoleon.
All too soon, after a day in Antibes, our grand voyage ends at Monaco. The town and mountainous setting are stunning, but it is too early in the morning for anything to be happening. Yet we cannot come all this way without enjoying a few extra days on the Mediterranean.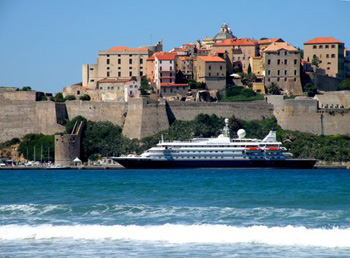 While a student, I had bunked at a unique youth hostel in a little modern castle overlooking Finale Ligure, a lovely stretch of coastal villages on the Italian Riviera only an hour east of Monaco. We decide to return to explore those intriguing shores, with their rich and diverse history. It was here that the 15-year-old Margaret Theresa of Spain stopped briefly in 1666 while on her way to Vienna to marry Leopold I, the Holy Roman Emperor. A triumphal arch commemorating the event dominates the central piazza, not far from ancient fortifications that marked the long-fought-over boundary between Spanish and Genoese-controlled territories. A few miles east is the village of Varigotti with its strikingly Moorish houses. These were built in the ninth and tenth centuries by the Muslim Saracens, who ruled the area for nearly 100 years. Long thereafter, they remained both a threat and a trading partner to the region, bringing such goods as salt from Ibiza when Spain was still under Moorish rule.
We stay at a captivating small hotel, Punta Est, consisting of several elegant villas, nestled in palms and pines, and with its own olive grove, all perched on a cliff high above a long sweep of perfect beach. Deep beneath is a natural limestone cave with a large wooden hot tub, dim lighting and comfortable furniture. The dining is exceptional, including seafood specialties of the region and local Ligurian wines. When the double-doors of our room are left open, we are lulled by the song of birds and the roar of surf far below. It is a place of magic and romance.
But let's not forget Napoleon, who left his mark here as well. While he controlled the region for a decade or so, he ordered a highly accurate survey and mapping project, the so-called Napoleonic Cadastre. Employing the recently introduced metric system, it helped his officials to take the census and collect taxes. The exquisite resulting maps, drawn in Chinese ink and water colours, are kept today in the state archive of Turin. Accessible on the Internet, they are like a 19th century version of Google Earth.
The details for Finale Ligure are so fine that all the buildings and streets adjoining the central piazza can be clearly seen, along with the triumphal arch dedicated to Margaret Theresa. It is a reminder that the local architecture pre-dates the reign of Napoleon by centuries. He was a product of the French Revolution, which overthrew much of Europe's old order. He largely destroyed the temporal powers of the Catholic Church and was a major force for secularization. Although it may be tempting to see him as belonging to the ancient past, his era really marks the dawn of modern European history.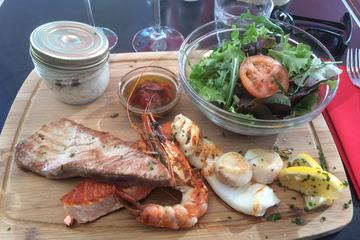 Private Day Trip to Antibes and Cannes by Night from Monaco
If You Go:
♦ The luxurious and intimate ships of Sea Dream Yacht Club sail the waters of Europe, the Caribbean, Costa Rica, the Amazon, and much of Asia.
♦For Rome's five-star art-deco boutique Hotel Lord Byron
♦For the elegant and atmospheric Hotel Punta Est in Finale Ligure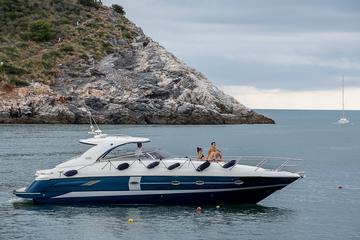 Private Cinque Terre and Portofino Luxury Yacht Cruise
About the author:
Tom Koppel's latest book is Mystery Islands: Discovering the Ancient Pacific. It is available in Canada from Black Sheep Books, www.blacksheepbooks.ca, in the US at Amazon.com, or directly (signed and dedicated).
All photographs are by Annie Palovcik.