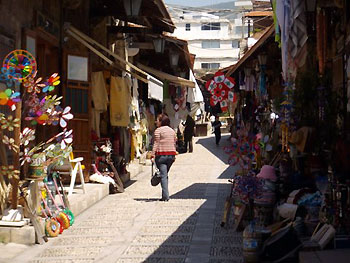 by Inke Piegsa-quischotte
How far back in history can you actually go in your imagination? The moment you set foot in Byblos your fantasy needs to switch into overdrive. You are about to explore the oldest continually inhabited city in the world with confirmed remains dating back at least 5000 years. To Neolithic times, to be exact and that is indeed very, very old.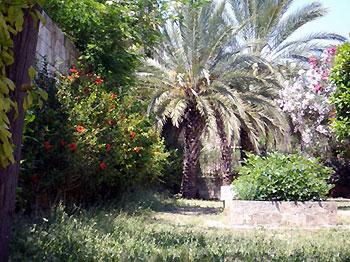 I have difficulties imagining what Neolithic people looked like, how they went about their business, how they built their houses, what they ate and how they made a living. Yet, they chose the picturesque location of Byblos although it's not known what they called it at the time since Byblos is the Greek name and they came much, much later.
I had come to visit on a day trip from Beirut which lies approx. 30km to the south, situated like Byblos on the eastern shore of the Mediterranean. Byblos sur Mer reads the magic road sign and it's at the ancient port where the road ends and cars are directed to a parking lot to be left there for an exploration of this fascinating city on foot.
Snow white yachts with bikini clad beauties on deck swayed at anchor, because today Byblos is very much a fashionable weekend destination for wealthy Beirutis and everybody else lucky enough to own or else to be invited on board a yacht. Byblos' port can only smile on that because sea trade and no doubt pleasure crafts as well have dominated the place and determined its wealth since Phoenician times around 1200 BC.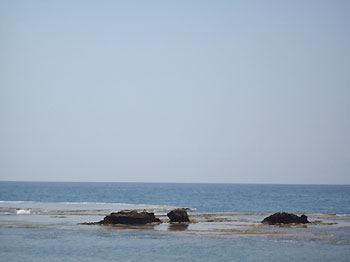 Even before that Byblos traded with Egypt and exchanged the famous cedar wood for papyrus, gold and other treasures of the Nile. In fact the word papyrus transformed into Byblos and into bible, all words for paper and for books. The Phoenician alphabetic script was invented here and most scripts today are still linear.
The beauty of Byblos is that within a relatively small space, the history of the world lies at your fingertips or rather under the soles of your shoes. Just swiveling your head, you can jump centuries if not millenniums because all important civilizations have come here and left their traces.
The Phoenicians were followed by the Assyrians around 738 BC and Hellenistic times arrived with Alexander the Great in 332 BC. And we are still before Christ! I felt the urge to jump 1000 years and headed for one of Byblos most important monuments, the crusader castle built in the 11th century, when the city was called Giblet and sheltered the crusaders of the Kingdom of Jerusalem.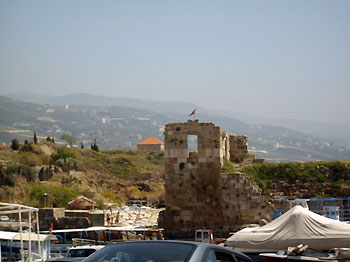 Climbing around the castle and walking along the city wall under the strong Mediterranean sun makes you dusty, hungry and thirsty, but in the blink of an eye, you can jump another 1000 years and rest your eyes and feet in one of the many outdoor fish restaurants or stylish bars and cafes which cater to the sophisticated taste of modern day visitors.
Try as you might, there is no escaping history in Byblos because the tower and cross of the church of St. John the Baptist looms over your coffee cup and the remains of the Temple of Baalat Gebal are still being excavated at your feet. In fact, Byblos is pretty busy with archaeologists and you can watch them at their painstaking labors, lifting tiny shards of pottery out of the earth and cataloguing them there and then.
From 1516 to 1918 Byblos was part of the Ottoman Empire and so it's small wonder that there is also an old, partially covered souk or bazaar to be explored. Quite nice souvenirs and trinkets as well as colorful clothes are to be had.
In my mind's eye I could see the Greeks and the Romans, the traders and merchants, the crusaders in their shining armor and the Ottomans who turned the church of St. John the Baptist into stables, the Persians and the Phoenicians, hustling and bustling around Byblos, seeking wealth, power or glory.
Today's visitors marvel at the monuments of so many civilizations if they are historically inclined or else just enjoy a great day out with the added thrill of treading the ground of what will always be the oldest city in the world.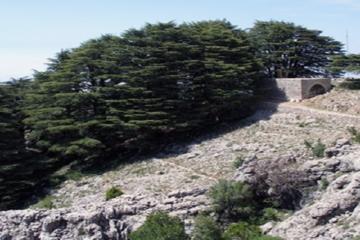 Full Day Byblos Trip (from Beirut)
If You Go:
For Further Information:
Atlas Tours to Byblos
Guide to Lebanon tourist sites
About the author:
Inke Piegsa-quischotte is an ex-attorney turned travel writer and novelist. She writes for online travel magazines and has two novels and a travel guide to Galicia/Spain published. She lives between Turkey and Miami.
All photos are by Inke Piegsa-quischotte.