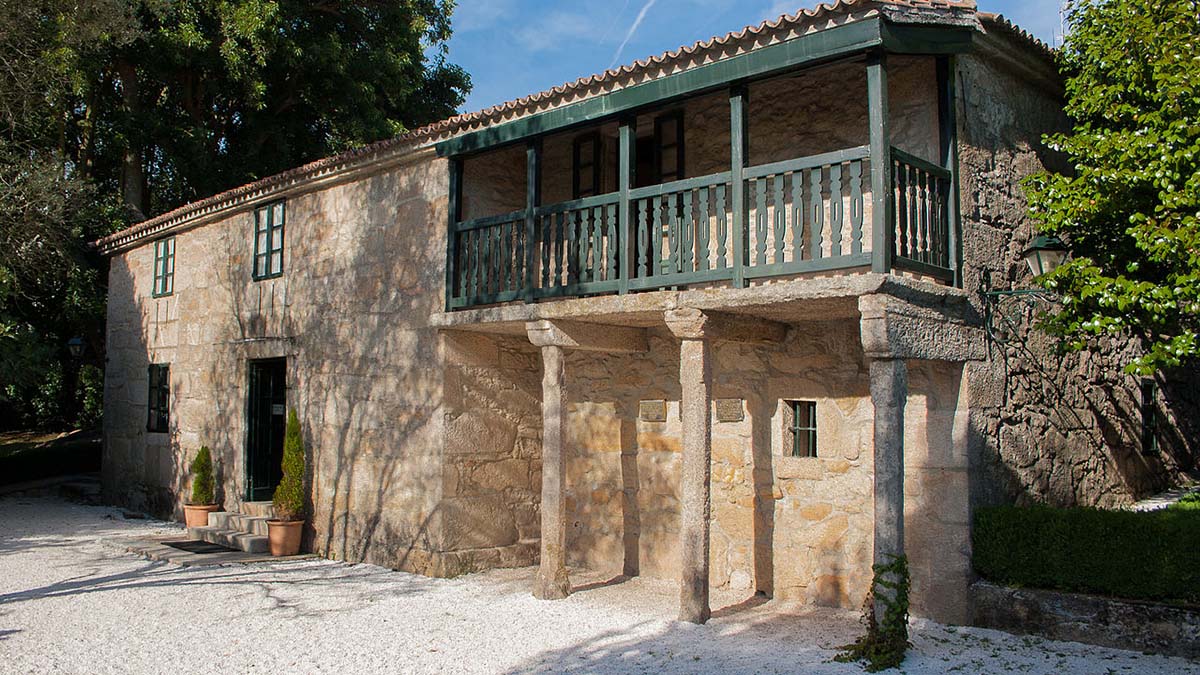 Spain: Galicia's Most Famous Poetess
by Inka Piegsa-Guischotte
Before I set off on my three week trip to Galicia, Spain's green, wet and wild northern province, I had a vague idea who Rosalia de Castro was, but none whatsoever about a place called Padron.
By the time I hit Santiago de Compostella, I was very familiar with Rosalia and her work. Everywhere in Galicia you find statues or other reminders of the province's most famous poetess of the late 19th century.
I had also learned that she had lived in Padron. Thanks to the literary minded owner of a small café where I used to have my breakfast, I found out, that Padron was just an hour's train ride away in the direction of Pontevedra. What's more, she told me that the house is a beautiful little museum with exquisite gardens and that Padron is also the birthplace of Spanish Nobel laureate Camilo Jose Cela and home to his foundation. There must be something in the air in this place to produce not one but two literary geniuses.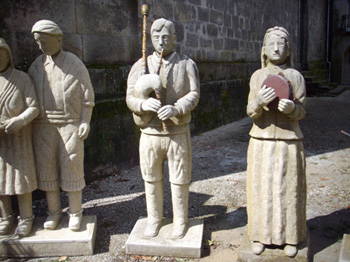 Still, my main interest was Rosalia de Castro. Even before I went to Galicia, I was familiar with the idiosyncratic concept of moriña. It's best translated as a deeply felt longing of every Galego for his home and roots. An example: a Galego who has to move to – say – Madrid, considers himself an ex-pat. Another word for moriña is saludade and that's also the Leitmotiv of Rosalia's work.
Her merits not only lie in the quality of her poems and novels, but also in the fact that she was the first to write literature in Galego, at the time much despised as a primitive dialect by the rest of Spain.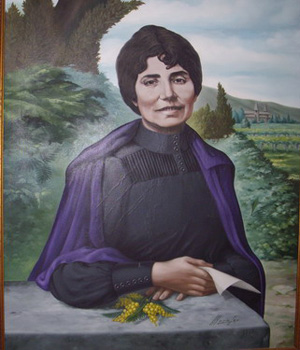 Moreover, although basically a romantic, she strongly opposed abuse of authority and was a strong defender of women's rights. And she made her voice heard. Married to Manuel Murgia, a historian, academic and journalist, she had seven children despite a very fragile health. She died at age 48 in 1885 in her home in Padron.
As my train slowed, reaching the small station of Padron, I could already see the house across the railway tracks and immediately understood how this dwelling could have inspired her writing, at the same time giving her the safe surroundings she needed.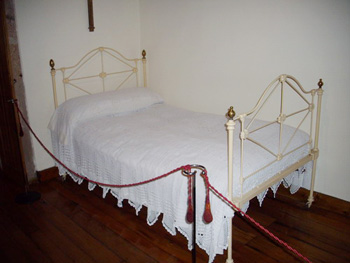 The stone cottage is visible, but only just, above the garden full of trees and flowers which Rosalia tended herself. She used to sit among blooming camellia bushes on a carved stone bench and dream up new poems. The whole scene is so romantic that one feels like writing a love poem there and then.
Rosalia and her husband weren't rich, but they weren't poor either and the house reflects that. An internationally acclaimed and recognized writer and poetess, even during her much too short lifetime, she raised her children and did her housework herself.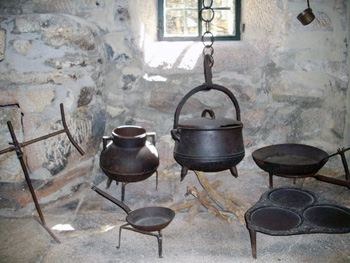 The kitchen with its woodstove and iron kettles looks no different to any other farmhouse kitchen at the time. Her bedroom is spartan, still with her clothes hanging in the closet. Next door is her study with the desk and writing utensils. I wished I could just have sat down, hoping to be infused by her creative spirit.
The ground floor is dedicated to the Rosalia de Castro Foundation, full of documents, photographs , awards and certificates of recognition from countries as different as Japan and South America.
There is just one lady attending to visitors and she is a huge Rosalia fan. At the time I visited, I was the only one there and she talked to me at length and even recited parts of Rosalia's most famous poem: Cantos Galegos. Thankfully she did so in Spanish and not Galego.
If You Go:
♦ Padron is easily reached from either La Coruña or Santiago de Compostela by car or, better, train. Bear in mind the closing during siesta, but you can beautifully fill the hours in Padron.
♦ The center of town is reached crossing and old stone bridge and just beyond lies a tropical garden and park. Opposite is a restaurant which serves Galego specialties at very reasonable prices.
♦ Admission to the Rosalia de Castro House Museum is free and the opening times are:
– July to September: 10am to 2pm and 4pm to 8pm
– Rest of the year: 10am to 1:30pm and 4pm to 7pm
– Mondays closed, Sundays and bank holidays open 10am to 1:30pm
♦ A donation is appreciated if you want to or else you can buy pretty editions of her books.
♦ And then you can walk a little further and pay homage to the other literary great of Padron: the library, museum and foundation of Camilo J. Cela.
♦ Padron features some interesting modern sculptures of Galego musicians around the market square.
♦ When traveling in Galicia be prepared to find notes and explanation in Galego. Sometimes there isn't even a Spanish version, leave alone an English one. But someone speaking English is never far away and they will be pleased to help you.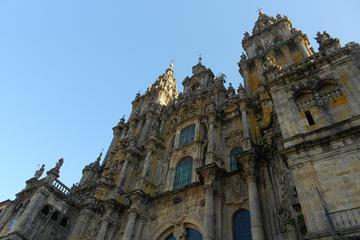 Galicia & North of Portugal, 6 days from Madrid
About the author:
Inka Piegsa-quischotte is an ex-attorney turned travel writer and novelist. She writes for online travel magazines and has two novels and a travel guide to Galicia/Spain published. She lives in Spain.
Photo credits:
Facade of Rosalía de Castro Museum in Iria Flavia, Padrón, Galicia, Spain by Iago Pillado / CC BY-SA
All other photos are by Inka Piegsa-quischotte.