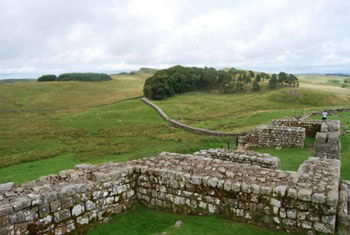 England
by Keith Kellett
We were taking our visitors from Australia up to Edinburgh, and they asked that, on the way, they be taken to see Hadrian's Wall. They had been shown a section of it, and were dissatisfied; it was just outside Newcastle, and was just … a piece of wall. No atmosphere at all.
But, there were nearly 80 miles of Hadrian's Wall, which stretched from England's west coast, at Bowness on Solway, near Carlisle to the east coast, at the appropriately-named Wallsend, near Newcastle. Although generations of farmers and builders over the years used it as a quarry for ready-dressed stone, it remains easily discernible in many places, mainly in the more remote areas, which were not so easily reached.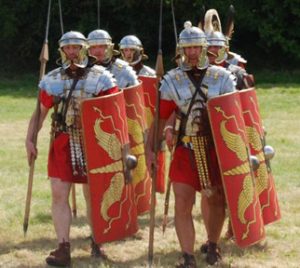 There are also extensive remains and a Roman museum at Corbridge, which we passed on the way up, but couldn't stop, because we were late for an urgent appointment in Edinburgh.
Instead, we took our visitors to what are probably the best viewpoints on the way home; the old fort at Housesteads, high on a lonely moor and another fort, just outside a farmhouse at Birdoswald.
There were 'milecastles' at intervals along the Wall, the remnants of some of them still remain … these were a 'Roman Mile' apart; A Roman mile was Mille passuus = 1000 paces, which is not far off a modern 'mile'. At less frequent intervals were larger forts such as the ones we visited. Housesteads was preserved because it was in such a remote location; Birdoswald because a past owner of the house was interested in such things.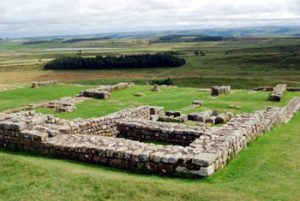 Hadrian, or, to give him his Roman name, Publius Aelius Hadrianus, certainly got around. He left his mark all over the old Roman Empire. We've seen two Hadrian's Gates, one in Athens and one in Jerash, in Jordan as well as Hadrian's Temple in Ephesus, Turkey. But, probably the most famous thing that bears his name is the Wall.
Unlike Queen Victoria, who never saw most of the places named after her, Hadrian did actually visit Britain; he visited most places in the Roman Empire, both as Emperor and in his 'previous existence' as a soldier. He visited in AD 122, and said something like 'Let there be a Wall', went back to Rome, and left the Roman governor, one Julius Agricola, to get on with it.
Hadrian was born in AD 76, succeeding Trajan, to whom he was distantly related, as Emperor in AD 117 until his death in AD 138. Before his succession, he had a distinguished career as a soldier, and was, for a short time, governor of Athens.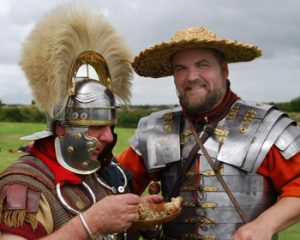 One thing Hadrian was noted for was his beard. His predecessors as Emperor, with the exception of Nero, were all clean-shaven; his successors all had beards, following the fashion he set. During his time in Athens, he developed a love for all things Greek, and, in Greece, the beard was regarded as a symbol of wisdom and learning. But, a partial reason may have been simply to cover up his badly-scarred face.
Received wisdom says the wall was built for defensive purposes, to keep the Pictish and Scottish hordes out … that's what we were taught in school. But, someone pointed out that the 'vallum', or ditch is on the wrong side of the wall for that.
Having served in the Armed Forces, I did once whimsically think it was the result of the Roman equivalent of 'I say, Sergeant Major! Can't you find these men something to do?' I was extremely surprised to find that other, far more scholarly, authorities agreed with me. It was suggested that it kept the army occupied during a period of relative quiet.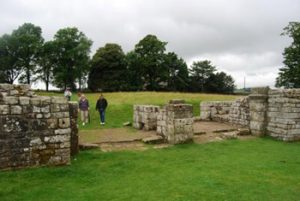 Or, it could have been that the wall simply marked the boundary of the Roman Empire, and served the secondary purpose of discouraging small-scale invasions and incursions. Other such walls are known to have been built in eastern Europe, although they were built of wood. They also found the remains of an ancient stone wall in Libya, which may have marked the southern boundary of the Roman Empire.
There are, however, many more places on 'our' Hadrian's Wall. Maybe an excuse for another visit?
Editor's Note: March, 2010 marks the anniversary of the Romans leaving Britain 1600 years ago. Torches will be lit all along Hadrian's Wall to mark the occasion.
For more information: news.bbc.co.uk
If You Go:
For much information about transportation, accommodation, etc. visit the Hadrian's Wall page of the English Heritage website.
The A69 Carlisle-Newcastle road parallels Hadrian's Wall, and the main sites are signposted from here. If you don't have your own transport, the Hadrian's Wall Country Bus (Service AD122 … easy to remember; the year they started building the Wall) runs between Newcastle and Carlisle between Easter and October. Timetables, etc. at www.hadrians-wall.org
Or, you can walk! In addition to many shorter, local walks, there's an 84-mile-long National Trail which follows the line of the Wall.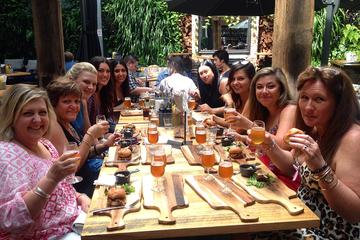 One For the Road – Newcastle Pub Walk
About the author:
Having written for fun while serving in the Royal Air Force, Keith Kellett developed his hobby into a business when he retired. He has published in many print magazines, and on the Web. He lives near Salisbury, in the south of England, and is presently trying to get his head around blogging, podcasting and video.
All photos are by Keith Kellett.