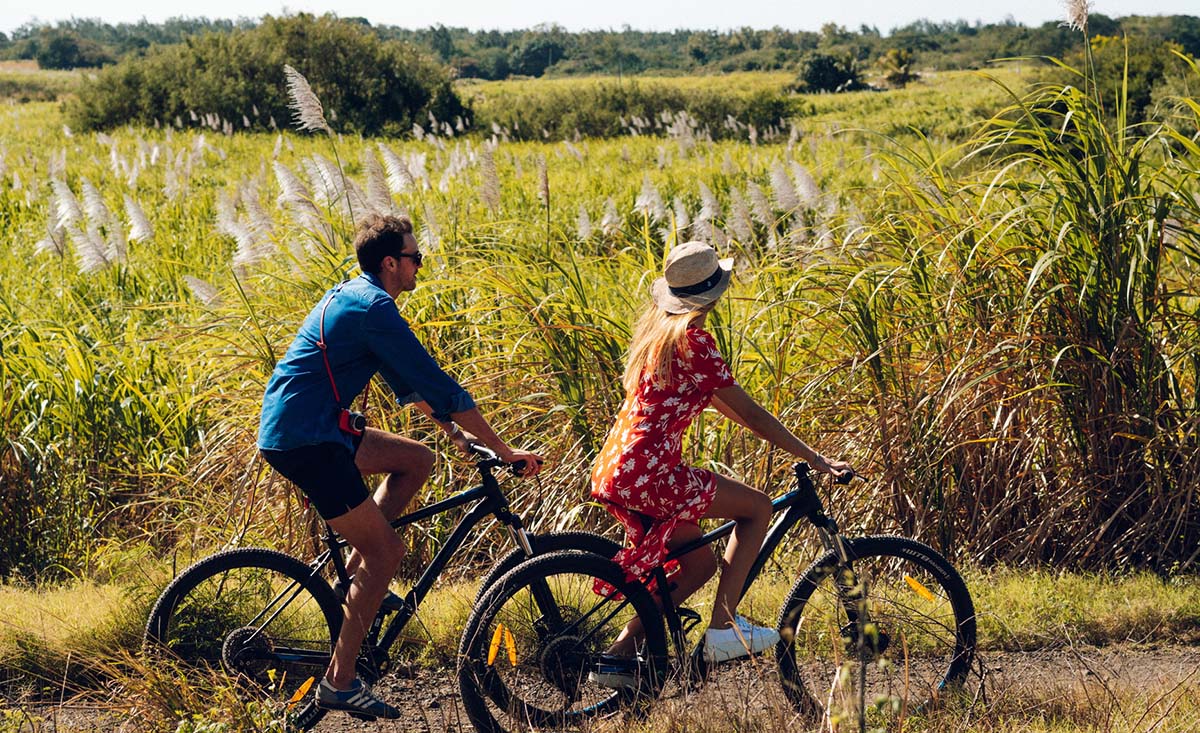 by Robert Scheer
For many years I've been writing about experiential travel and transformational travel, but recently I heard about Collectable Experiences for the first time.  As it turns out, it's a new way to describe the same thing.
A press release from LUX* Resorts & Hotels showed up in my in-box Monday morning, announcing a new set of tours branded as "Collectable Experiences."
Their offerings sound pretty good. One in particular caught my eye…
Mauritius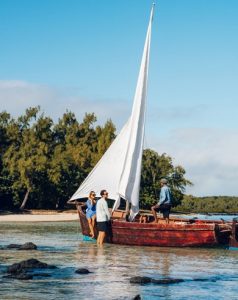 A Boating Adventure to Bernache Island starts with a boat trip from a local fisherman. But it's not just any boat. It's a traditional, wooden pirogue. The boatman sails you out to an island – Ilot Bernache – for some snorkel diving and fishing. After you catch a fish, the local guy shows you how to make ceviche with it.  Next, a butler will serve you a seafood barbecue on the beach. After lunch, not only can you enjoy a walk around the island, you also help restore the local ecosystem by planting a mangrove tree. Finally, after you sail back to your base, you can watch the Mauritian sunset while sipping an apertivo.
Your base is the tropical Grand Gaube resort, located on a peninsula on the north coast of Mauritius. Billed as "retro-chic," the LUX* resort was designed by Kelly Hoppen, who thoughtfully included an outdoor bathtub with a view of the Indian Ocean in every room.
That certainly seems like a Collectable Experience to me.
Maldives
They also have a more active offering based at the LUX* North Male Atoll Resort & Villas in the Republic of Maldives, a small, South Asian island nation in the Arabian Sea.  On their Luxury Surf Safari, you're taken out to some secret surfing spots, where you can hang ten and shoot the curls (if they have any) to your heart's content. Afterwards, your sore surfing muscles will be treated to a deep tissue massage. But wait… There's more. This package also includes a rooftop yoga session at sunrise. But the healthy icing on the nourishing cake is the sea turtle. You actually get to adopt an endangered sea turtle of the Olive Ridley species.
China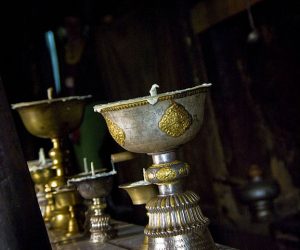 Another offer newly being touted by LUX* Resorts & Hotels is even more exotic. It's based in China, on the ancient Tea Horse Road, that was traveled by horse caravans for thirteen centuries. The LUX* Benzilan property is a luxury boutique hotel sited on the Yangtse River between the sacred Kawakarpo mountain and Lijiang.
The cultural tour experience takes you to the largest Tibetan monastery in Yunnan, the Songtsam Lin Monastery. You are given a rare look inside the private living space of the Tibetan Lama. The spiritual residents will serve you a cup of traditional tea, flavored with yak butter. Next, you'll be taught how to make a yak butter lamp. More importantly, you'll learn why the lamps are important, with their special meaning within the teachings of Tibetan Buddhism. You'll be taken to the Tree of Wishes that the Dong Zhulin Monastery's Living Buddha blessed. Your desires may come true after you tie a ribbon onto the tree.
What Does It Mean?
For us older folks who used to think that a good vacation was based on sun, sand, and suds (beer), these Collectable Experiences now being marketed by LUX* seem to be a refreshing change. And I like that.
Especially if you have endured one of those old-fashioned tours, where a group of folks with cameras slung around their necks follow behind a guide who points out exhibits in a dusty museum, these more modern and participatory outings truly are breaths of fresh air.
These are activities where you actually do things, and in the process, the way you think about the world may be changed.
To my mind, Collectable Experience is an appropriate – albeit perhaps a wee bit too colorful – new way to present experiential travel – or transformational travel.
For more information about Collectable Experiences or any of the many LUX* properties around the world, check out LUX* Resorts & Hotels.
More Experiential Travel Ideas: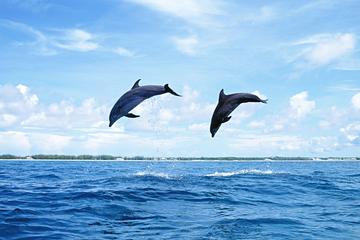 Full-Day Swimming With Dolphins And Casela Nature Park Tour in Mauritius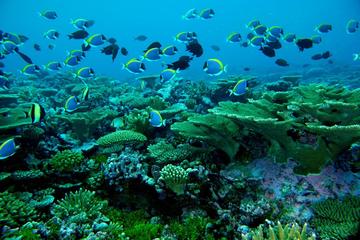 Maldives Sun and Snorkel Including Transportation by Speed Boat
and Traditional Maldivian Afternoon Tea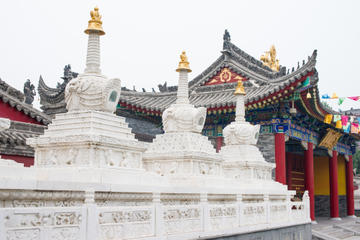 Private Tour: Xi'an Bike Adventure Including Tibetan Temple and Terracotta Warriors
Photo Credits:
Butter lamps at Songzanlin Monastery by Antoine Taveneaux / CC BY-SA
All other photos ©LUX* Resorts & Hotels
About the author:
Robert Scheer is a travel writer and photographer and the editor and publisher of Travel Thru History.