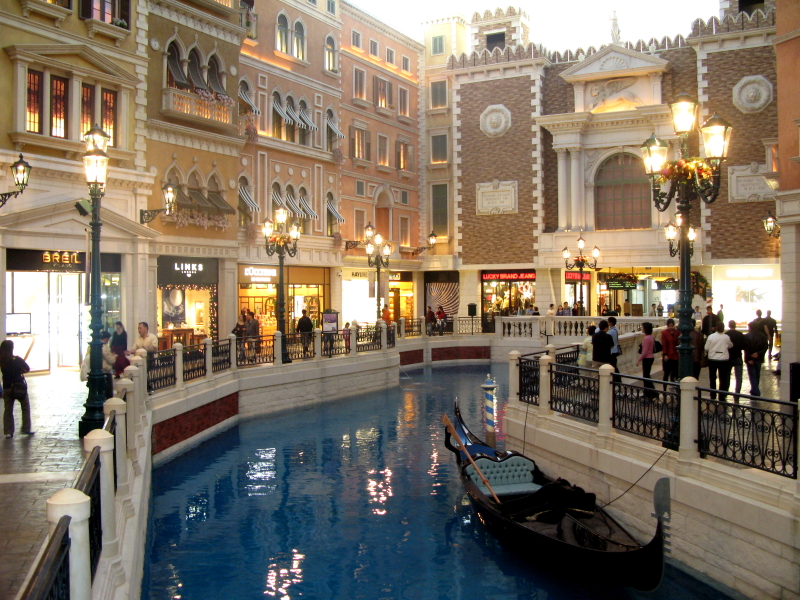 People's Republic of China
by Mikko Hizon
Macau is a unique story among the world's most popular tourist destinations, as it's one of the few to pull off a successful — if you measure success by wealth and money — transition from a quiet sleepy port town into the top gambling destination in the world, eclipsing even the bright lights of Las Vegas. Millions of gamblers flock to Macau to play casino games such as slots, baccarat, and roulette yet the former Portuguese colony retains much of its unique character and charm, with nearly five centuries of history behind it. Visitors who are solely interested in gambling can revel in many of the world's largest casino, with cavernous halls dedicated to nothing more than chasing Lady Luck, while those with an eye for history can find plenty to enjoy as well.
If you're looking for cheap and at the same time world class accommodation, check out the Grandview Hotel Macau and Metropark Hotel where rates start rock bottom at only $75 per night! They have all the amenities and the rooms are cozy and crisp that even the luxury seekers can like. Free jacuzzi, sauna and gym use isn't a bad addition for both hotels as well! Another thing a jet setter would never forget is to taste the local dishes and savor the flavors being offered by the destination. In Macau, do not forget to dine at Wong Chi Kei as they offer the most famous traditional Cantonese noodle dishes with outlets at Rua de Cinco de Outubro and another one near Senado Square. Noodles usually cost $2-3 only and you'll be surprised that what you get is way more than what you pay for because most dishes are good for 2 people. You'd also enjoy the dessert stalls located in Senado Square. Don't forget to drop by Lai Kei Ice Cream for homemade ice cream goodness.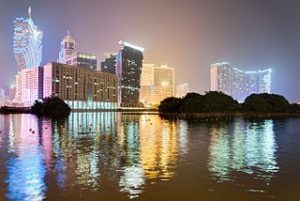 Ancient temples, churches, statues, and plazas dot the port, including top destinations such as the Plaza Senado, St. Francis Xavier Chapel, the ruins of St. Paul's, the A-Ma Temple, and the Guia fortress. One of the unique charms of Macau is the mixture and mingling of Portugese and Chinese elements, which is present not only in the architecture but also in the traditional foods you'll find. Macau was a key point for the spread of Christianity into both China and Japan, so you'll also find traditional Christian churches and other influences throughout Macau. Museums and art galleries are also popular, including the Museum of Macau and the Museum of Art.
If you'd like to get away from the hustle and bustle of the city and main tourist areas, the villages of Taipa and Coloane offer a look into just what life was like in the past, with the daily life and routine of many villagers unchanged over the last several centuries. Nearby islands also host very popular beaches such as Hac Sa beach, where you can enjoy the famous black sand beach as well as restaurants such as Fernando's, which is famed for its Portuguese menu and comfortable, laid-back atmosphere. After being a thriving bustling port in the 15th and 16th centuries Macau slowly slipped into obscurity, an important fact to remember when visiting. Macau has become synonymous with the chance to play casino games in various new mega casinos but step outside the busier areas and you'll encounter a much different Macau, one very similar to what you'd find if you'd visited during the 18th or 19th centuries.
For the adventure seekers in the audience, Macau offers a wealth of opportunities for swimming, karting, windsurfing, canoeing, diving, and horse-back riding, as well as the chance to attend (or even participate in) sporting events such as the Macau Open golf tournament, the Macau Grand Prix, and the Macau International Marathon. Guided tours are available for many of the outdoor activities in Macau, but it's also possible to go it alone and plan out your own adventures, as numerous rental shops are available and provide everything you'll need.
If You Go:
AIR
Try checking Air Asia for the lowest fares available. Some start at only $10!
SEA
Catch the ferry from Hong Kong to enjoy the views and really savor the experience! The ferry costs around $12-100 depending on the type of cabin you take. Be sure to bring a jacket or even a windbreaker as these waters are surprisingly cold.
CHEAP HOTELS
Check out the Grandview Hotel Macau and Metropark Hotel where rates start rock bottom at only $75 per night. They have all the amenities and the rooms are cozy and crisp that even the luxury seekers can like.
About the author:
Mikko Hizon is a film buff and an avid blogger with a penchant for traveling. Catch him in sporting events as well as he is very fond of basketball especially the Los Angeles Lakers! Visit www.solereapers.com to view his personal blog.
Photo Credits:
Macau Venetian canal by: WiNG / CC BY-SA
Macau skyline by: kewl.lu / CC BY
Hac Sa Beach by: English: Abasaa日本語: あばさー / Public domain