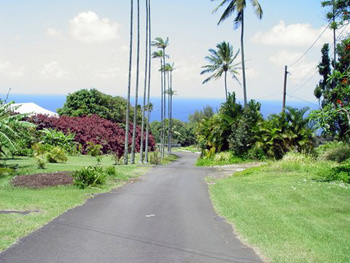 by Leslie Jones
The final curve along this pristine, scenic highway soon reveals the road sign I've been anticipating. My heart begins pounding, the excitement escalates and we're soon turning off and heading down a long, steep road to what was once a bustling sugar plantation named Paauhau. With the vast Pacific Ocean before me and lush cane fields on either side, three generations of my family lived here for over 30 years.
Gone are those magical days when the streets were alive with the sights and sounds of children's playful laugher and smoke billowing from Paauhau's nearby mill. The general store, once the heart and soul of the community, had school buses stopping off several times a day to unload junior and senior high school kids, field workers being picked up out in front each morning at 7 a.m. sharp, and mail being delivered each afternoon.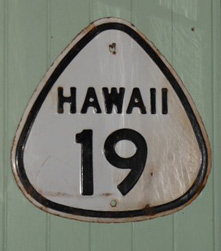 Today, the old general store and social hall far below are barely standing, my family's house still sits proudly high atop a hill and the old mill remains were finally taken down this past year. Paauhau remains a peaceful residential enclave for those who have chosen this exquisitely beautiful, quieter lifestyle.
Located along this breathtaking 50 mile coastal highway (Highway 19) connecting nearby historic Honokaa with Hilo on the Island of Hawaii, this entire journey is picturesque, pristine and alive with waterfalls, beautiful cliff-top vistas and historic towns. Authentic stories of days gone by are found around each intriguing curve in the road along the entire Hamakua Coast. It's worth taking an entire day to slowly meander through this historic, awe-inspiring region.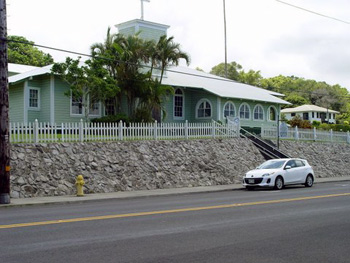 Having once played the role as a classic plantation region in the early 20th century, the Hamakua Coast has needed to diversify its economic base with the closure of many plantations. With much of the area still zoned for agriculture, additional crop offerings now include pineapples, coffee, papayas, macadamia nuts and tea.
Historic Honokaa, a designated "Main Street, USA town", is located along the northern coastal region and proudly promotes itself as a gateway to world-famous Waipio Valley, located 10 miles to the north at the end of the Hamakua Heritage Corridor drive. Known as "The Valley of the Kings", this sacred site was the childhood home to King Kamehameha I and an important center for political and religious life in Hawaiian culture.
Its physical beauty is unparalleled with a valley one mile across, over five miles deep and surrounded by cliffs up to 2000 feet high. A small community of local farmers continues to live in the valley farming taro and fishing along the peaceful shores of this remote region. Just stop for a few minutes at the lookout and take it all in since you won't find anything quite as majestic as this often in your lifetime.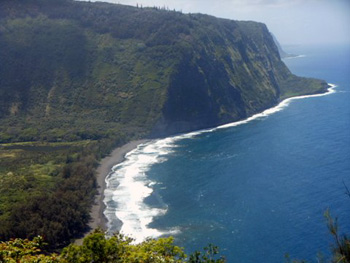 With a treasure trove of historic buildings still lining the downtown sector including the Honokaa People's Theatre and Hotel Honokaa Club, Honokaa was once a popular hangout for thousands of WWII Marines and soldiers stationed nearby and a bustling commercial center for the sugar mill camps of Haina, Kukuihaele, Paauhau, Kapulena, and New Stable. It's also where my grandmother once taught school and where my parents were married back in the 1950s.
Heading further south, astonishing cliffs-top views of the mighty Pacific below and small towns revealing old Hawaiian architecture continue with every twist and turn in the road. Far below, Laupahoehoe Point Beach Park bears the poignant tsunami memorial from when it struck the school on April 1, 1946. Highly impacted by this tsunami originating from the Aleutian Islands earthquake, 20 students and four teachers were carried out to sea and their names are prescribed on this memorial well worth visiting along the way.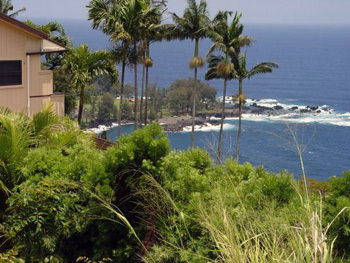 Continuing south, Hilo's Sugar Plantation Museum is intriguing, authentic and informative. Recently relocated from downtown Hilo and up the Hamakua Coast a few miles, it's now located in the old Papaikou Plantation Store and is now in the midst of reopening. With a family history so richly ensconced in the region's sugar plantation legacy, we are granted our own personal viewing and tour the museum one afternoon. Still in the process of being refurbished, photos, home décor, carvings and vintage signs adorn the walls and display cases. This place is truly a step back in time to plantation life and a well-deserved restoration of an entire lifestyle once found throughout the region.
This intriguing journey concludes in Hilo's historic sector along Kamehameha Avenue with an abundance of cultural museums, antique and specialty book stores and a bustling old flower shop that first opened in the 1920s. Downtown's Pacific Tsunami Museum is a fascinating study abounding with an extensive history about Hilo and its captivating past. Displays ranging from the science behind a tsunami to a warning simulator grace the interior along with heartwarming stories of survival, heartbreaking tales of those lost at sea and photos of Hilo before and after tsunamis have struck. Housed in the First Hawaiian Bank Building, it was built in 1930 by the famous Hawaii architect C.W. Dickey and successfully survived both the 1946 and 1960 tsunamis.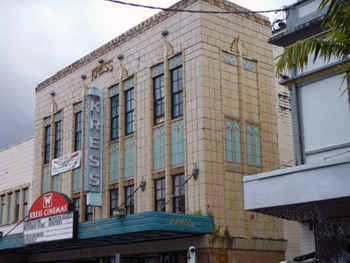 Heading into several antique stores is also synonymous with revisiting the area's intriguing past. Authentic Hawaiian shirts, books, ukuleles and vintage record albums line the crowded aisles. There's a dignified serenity throughout this town that honors a long, rich history. Art Deco buildings still bearing the names of original stores, including Kress and the Palace Theatre, rise high above the friendly, local streets below.
Awe-inspiring waterfalls, pristine valleys, cliff-top views of the crashing Pacific surf far below all bring the sights and sounds of the entire Hamakua Coast to life. This vast region between Hilo and Honokaa and further up to Waipio Valley, tells intriguing tales of Hawaiian sugar plantations, Hawaiian kings, and paniolos of nearby Parker Ranch. Mana, a term granted to those special places that possess a spiritual quality, is indeed alive and well.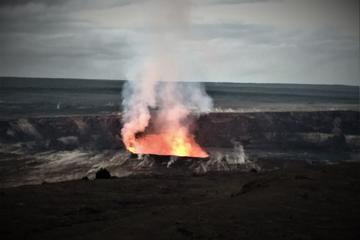 Volcanoes National Park and Hilo Private Tour
If You Go:
♦ Waipio Valley Lookout
Located approximately 10 miles north of Honokaa on the Hamakua Heritage Corridor Drive
♦ Historic Honokaa
Located 40 miles north of Hilo, HI on Highway 19
♦ Laupahoehoe Point Beach Park
Located approximately 25 miles north of Hilo on Highway 19
♦ Hawaii Plantation Museum
Located several miles north of Hilo off of Highway 19
27-246 Old Mamalahoa Highway, Papaikou, HI
(808) 443-7679 (call first to see if open)
♦ Hilo's Pacific Tsunami Center
Located in the historic downtown sector of Hilo
130 Kamehameha Ave., Hilo, HI
(808) 935-0926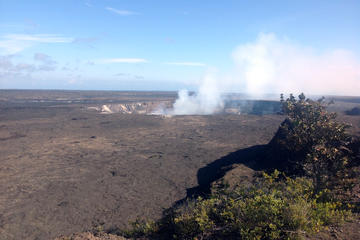 Kilauea Summit to Shore from Hilo: Small Group
About the author:
Leslie has spent her entire life visiting the islands with so much family history especially with the Big Island. Her last trip was in May 2012 for extensive research and hundreds of photos were taken along the way. Previously Published Clips: Hilo, HI Article – Go World Travel Magazine (www.goworldtravel.com) Published Portfolio Blog: lesliewritten.blog.com
All photographs are by Leslie Jones:
Road to Paahau
Vintage Highway 19 sign
Church in Honoakaa
Waipio Valley
Laupahoehoe Point
Historic Hilo