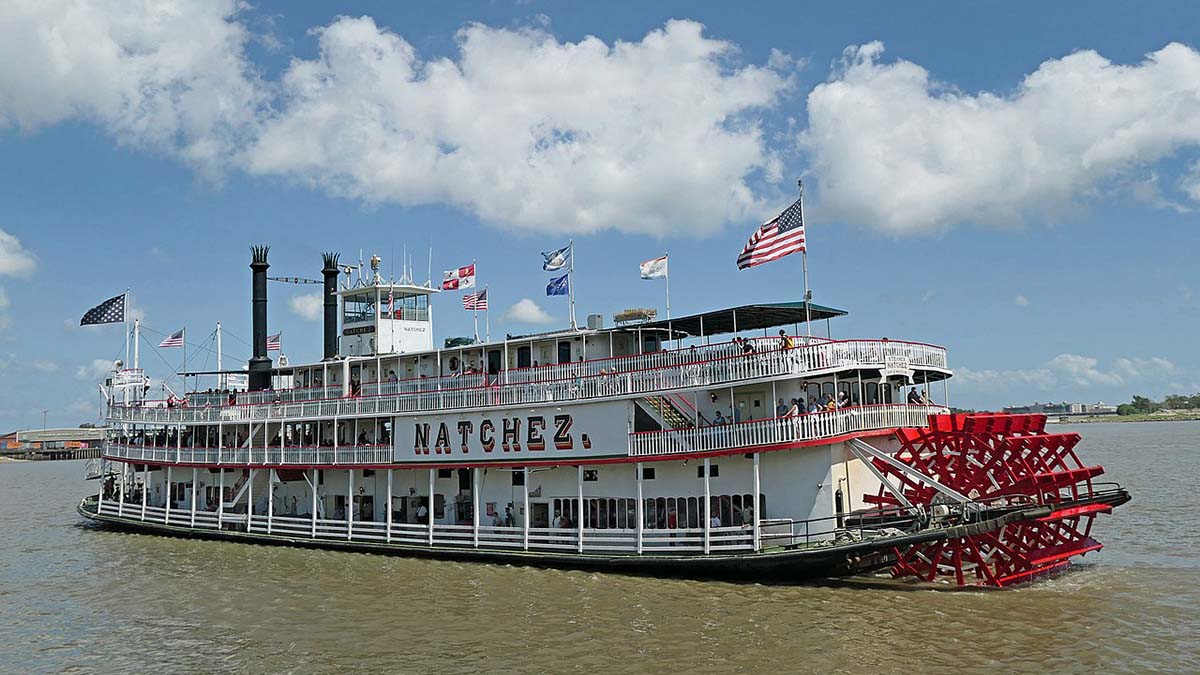 The French Quarter Festival in New Orleans
by Paul Norton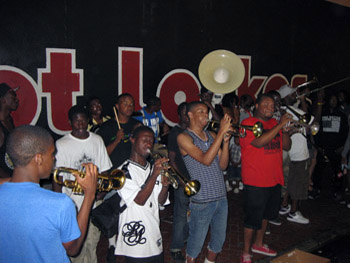 The French Quarter Festival is a free annual music festival located in the historic French Quarter of New Orleans, Louisiana, first held in 1984. It features traditional and contemporary jazz, R&B, New Orleans funk, brass bands, folk, gospel, Latin, Cajun and zydeco played by Louisiana residents. There was an estimated attendance when we attended in 2012 of over 574,000, and over 732,000 for the 20th annual festival in 2014. The French Quarter Festival is funded solely from donations, sponsorships and grants. It is the largest free festival in North America.
Historical Background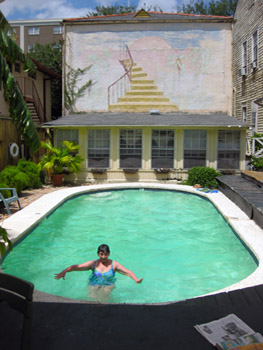 The French Quarter is the oldest neighborhood in New Orleans, founded in 1718. The area includes all the land stretching along the Mississippi River from Canal Street to Esplanade Avenue, and inland to North Rampart Street, an area of 78 square blocks. The district has been designated as a National Historic Landmark.
Most of the present-day historic buildings were constructed during the late 18th and early 19th centuries, during the city's period of Spanish rule, and reflect Spanish colonial architecture. By the mid-1800s, French Creoles had become a minority in the French Quarter, and many other immigrants had settled there.
In the early 20th century, the French Quarter's cheap rents attracted a bohemian artistic community, a trend which became more pronounced in the 1920s. In 1917, the Storyville neighborhood was razed, resulting in much of its vice and prostitution activities moving into the area. An even greater effort was undertaken starting in the 1940s to preserve, protect and promote the district. There is still an exotic mix of residences, hotels, guest houses, bars, restaurants and tourist-oriented commercial properties.
Because of its height above sea level and distance from areas where the levee was breached during Hurricane Katrina in 2005, the Quarter suffered relatively light damage as compared to other areas of the city.
Accommodations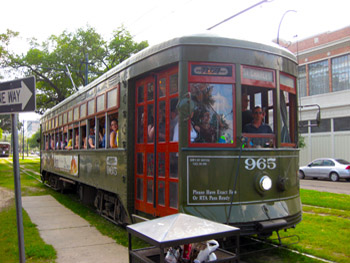 As you would expect with a festival of this size, rooms are at a premium during the festival. There are many accommodations in the Quarter itself, but we feared that it would be too noisy to sleep there. We opted for a small hotel in the nearby Garden District called the St. Charles Guest House. A great example of NOLA faded glory, it featured air conditioning, a lovely pool, antique furnishings and very friendly and helpful staff. Just two blocks away was the famed St. Charles Trolley Line, the oldest continuously operating streetcar line in the world. The totally restored vintage streetcars were magnificent to look at. The fare was $1 (now $1.25), and the cars were jam-packed morning, noon and night during the festival. Despite this, one seldom had to wait very long for a ride.
Music, Music, Music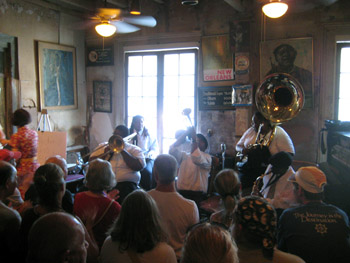 Of course, fascinated as we were by the architecture and the culture, we had come to see and hear the music. Friends who had been before us advised that it was a "great little festival". We could only assume that they were comparing it to the massive New Orleans Jazz and Heritage Festival, since half a million attendees over four days made it much bigger than any other outdoor event we had ever attended. The total of 21 stages, many of them as large as the largest festival main stage we had ever seen, was a bit mind-boggling.
There was a huge plethora of musicians to see, many of whom we weren't familiar with, and probably had never played much outside the New Orleans area. Just a few highlights include: authentic Cajun music from The Pine Leaf Boys, Walter 'Wolfman' Washington, Joe Krown's tribute to James Booker, and a couple of hours spent in the legendary Preservation Hall watching a different great band every half hour, none of whom we had ever heard of!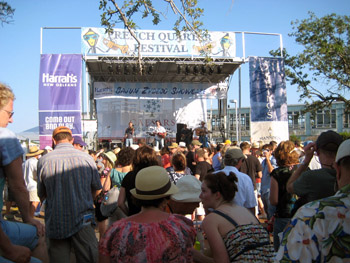 There was a lot to see and hear in evenings, after the festival activities wound down, in what is probably the most musical of all cities in North America. We went to a Cajun Fais Do Do with Bruce Daigrepont at Tipitina's uptown, a regular feature of the club. Several friends told us that we absolutely had to go see Charmaine Neville at Snug Cove, where she had been entertaining for many years. This was about the only real disappointment of our trip – she was much too self-indulgent and tourist-pandering for our liking.
Excursions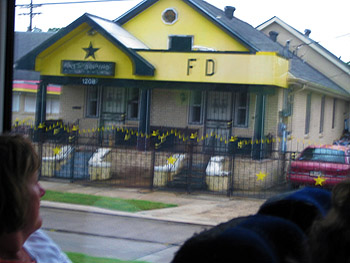 Aside from being unprepared for the enormity of the festival, the other thing that was a bit of a surprise was the temperature. Mid-April in Vancouver is still quite moderate. We knew that it would be a bit toastier in the Deep South, but were still surprised to be greeted by the high humidity and mid-nineties temperatures (about 35 degrees Celsius). We slowly came to the realization that we just couldn't take tramping around in the heat all day every day, so we decided on a couple of other activities.
First up was a bus tour that crammed a lot into three 'climate-controlled' hours. We saw everything from the grandeur of the Garden District to the Lower 9th Ward, most devastated by Katrina. We viewed Lake Ponchartrain, St. Louis Cemetery #3 and the Lafayette Cemetery, the St. Louis Cathedral, the New Orleans City Park, Audubon Park, and much, much, much more. My personal favourite was driving past Fats Domino's house where he still lives, in the Lower 9th. Our journey was narrated by the award-winning driver Sylvester, who had lived in the Crescent City all his life, and had many fascinating tales and details to regale us with.
We also took a cruise aboard the Steamboat Natchez, the one of the last authentic steamboats on the Mississippi River. We boarded to the sounds of an authentic steam calliope, visited the steam engine room, and heard live narration of what was going by during the two-hour cruise. We opted for the buffet-style lunch, which was adequate if not inspiring. Entertainment while we ate was provided by a talented three-piece Dixieland jazz band. There were tours of the engine room. The cabins were air-conditioned, and there was a cooling breeze when on deck. While the view wasn't always the most scenic (much of NOLA is surprisingly mundane-looking from the water), the narration and the boat itself were very interesting, the staff was pleasant and helpful, and the overall experience was very enjoyable.
The Crescent City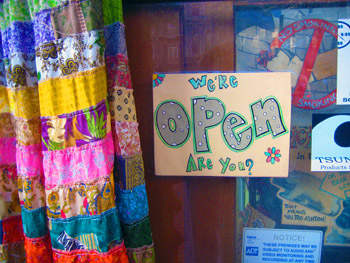 I have been inexplicably drawn to its music and culture of New Orleans for most of my adult life. It's a fascinating city, full of contradictions such as the enthusiastic celebrations of God and Satan that surround you all the time.
My one regret? We only set aside one week to see this city. It was so jam-packed with music, colourful characters and unforgettable oddities that it was impossible to see enough. You will see and hear and experience things in New Orleans that are totally unique on this planet.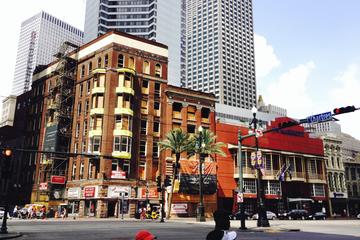 2 Nights in New Orleans: French Quarter Hotel, City Tour and Attraction Pass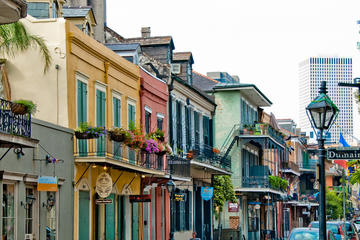 Private French Quarter Walking Tour
If You Go:
♦ French Quarter Festival
♦ St. Charles Guest House
♦ The St. Charles Trolley Car (includes a video)
♦ The Preservation Hall
♦ Bus Tours
♦ Natchez Steamboat Cruise
♦ Tipitina's
About the author:
Paul Norton does many things …. Radio show host/producer, graphic artist and web designer to name just a few. He'd love to be able to travel more. Visit www.paulnorton.ca.
Photo credits:
Steamboat Natchez on the Mississippi by Bernard Spragg. NZ from Christchurch, New Zealand / CC0
All other photos are by Paul Norton or Sue Malcolm:
High school brass band on Bourbon Street
In the pool at the St. Charles Guest House
St. Charles trolley car
The Preservation Hall
The Pine Leaf Boys at the Aquarium Plaza Stage
Fats Domino's house
Store sign