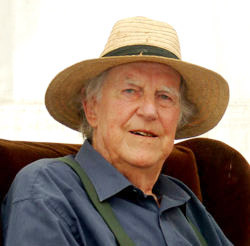 Memorial to an Intrepid Traveler
by W. Ruth Kozak
Author's note: Several years ago I interviewed a young man, Mitch Grave, who had climbed to the base camp of Mount Everest with his school group from Vancouver when he was only 13 years old, the youngest boy on the trek. One of the adventures he encountered was this remarkable meeting with the famous mountaineer, Sir Edmund Hillary
Excerpt from CLIMBING EVEREST Published 2001 in 'Teensizzle' ezine
MEETING HILLARY: LEGENDARY MOUNTAINEER
One of Mitch's most memorable moments on that adventure was the day he met Sir Edmund Hillary, the New Zealand climber who, with his Sherpa guide Tenzing Norgay, was the first man to ever conquer Mount Everest's summit in May 1953. At first Mitch's friends thought Hillary was just "some old man" when they saw him at the hotel. But Mitch thought he looked familiar and asked, "Excuse me, Sir. Are you a famous mountain climber?"
"Why yes. I'm Sir Edmund Hillary," replied the legendary mountaineer.
Then in his 70's, Sir Edmond was making his last visit to Nepal. The altitude and his age had conquered him. Climbing such a daunting summit as Mount Everest had become too risky. But he still continued to visit and donate to local charities and schools. With the aid of his Himalayan Trust Fund, the Nepalese government has established the Sagarmantha National Park, in order to preserve the remaining soil and forest around Mount Everest.
Knighted in 1953 after conquering Mount Everest's summit, to the locals Sir Edmund was like a god. They bedecked him with garlands of flowers and almost worship him.
Mitch says Sir Edmund's calmness and poise impressed him. "It was an unexpected treasure meeting him," Mitch says.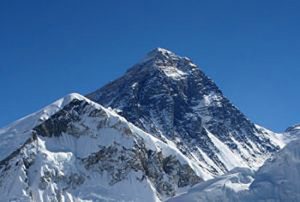 Sir Edmund has spent half his life in that area. His first wife and daughter were killed in a plane crash on Everest some years ago. This time, his son and second wife accompanied him. His son, Peter does the climbing now. He had already reached the summit when he was 22, following in his father's footsteps.
Several years later, Mitch had the good fortune to meet Sir Edmund again, at the Vogue Theatre in Vancouver when the mountaineer had come there to speak. Afterwards, Mitch went back stage and spoke to him. Although Sir Edmund didn't remember the exact details of their meeting in Nepal, he did remember the photos that Mitch had taken. He spent some time looking through Mitch's photo album and asked if he could have one of the photos to use in his slide show. It was a special picture of Mount Everest, one Mitch had taken as a farewell to the Mountain.
Mount Everest Photo Gallery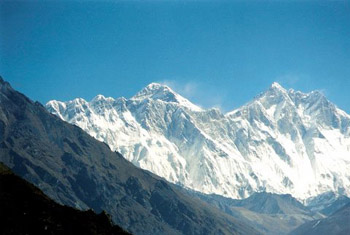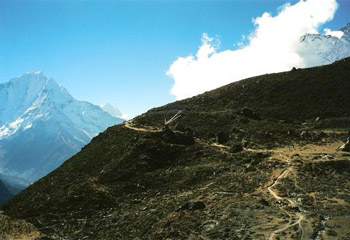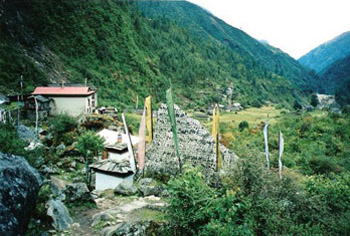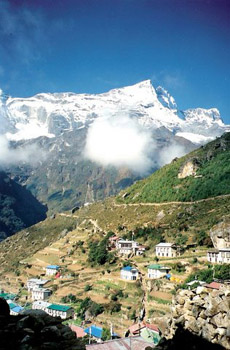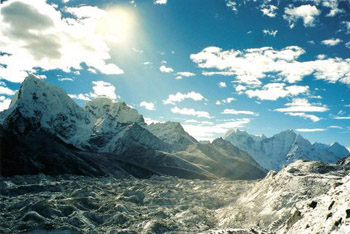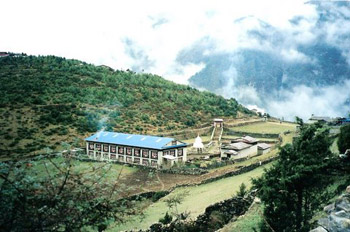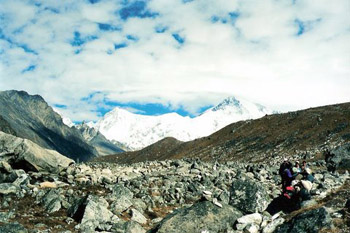 Kathmandu and Everest Base Camp Tours Now Available:
Everest: Half-Day Helicopter Tour
Kathmandu: 15-Day Everest Base Camp Trek
Everest: 12-Day Trek from Lukla to Kala Patthar
From Kathmandu: Private Everest Base Camp Helicopter Tour
4-Day Tibet Tour With Everest Base Camp
Amazing Everest Base Camp Trek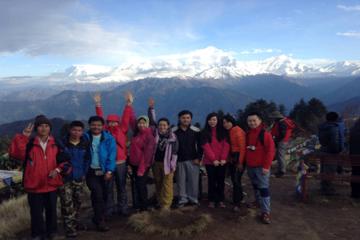 Annapurna Sunrise Trek from Kathmandu
More Information:
Edmund Hillary on Wikipedia
Tenzing Norgay on Wikipedia
PBS: Sherpas on Everest
About the author:
W. Ruth Kozak has been a historical fiction writer since her teens and a travel journalist for more than 15 years. What began as a personal journey to visit, then live in Greece, motivated by her life-long interest in ancient history, has now emerged into this travel 'zine where other writers can share their experience of travel and life abroad. She also instructs classes on travel writing, creative and novel writing and memoirs. She has travelled extensively, often solo and always on a budget. Her website is www.ruthkozak.com
Contact: contact@travelthruhistory.com
Photo Credits:
Sir Edmund Hillary, 2006: The original uploader was Andeggs at English Wikipedia. / CC BY-SA
All other photos  are by Anup Parmar, taken when she was trekking in the Himalayas.