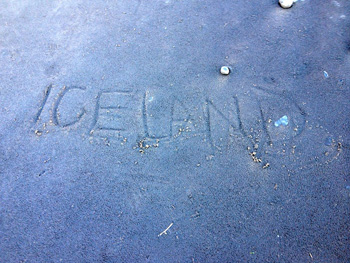 by Luke Maguire Armstrong
There are a number of theories out there about why Iceland is such a land of blossoming poetic. Though I met one expat, living there who thought the famed of the Icelandic poetry tradition was hype, my experience was that Iceland is a place where poetry lurks around every corner.
In Iceland one poet, when he told his parents that he was going to be a poet, was met with elation, not despair as I can imagine this conversation going in many Western households. In Iceland everyone is reading and writing. Everyone is a musician or a painter; everyone has someone in their family who has written a book.
Iceland is a country of majestic landscapes containing sheep speckled countrysides. The surroundings fueled my pen to jot scores of poems there. I learned as much as I could about the poetic tradition of Iceland, so rich it is.
Icelandic Poetry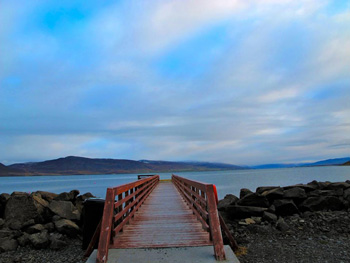 I am writing this brief tour of the Icelandic Poetry Tradition from a loft in New York, where I am being visited by a poet I met in Iceland, HEK. He is also a musician, and was just signed yesterday. Not bad for five days in New York. The assessment of the current poetry scene in Iceland comes from HEK. The summary of the tradition comes from careful Googling.
In Iceland one and ten people will publish a book in their lifetime. Many of these are personal memoirs. Icelandic people are proud of their Icelandic tradition and they like learning about their history. Their history is one partly told through their poetry.
The Icelandic Sagas are prose stories that recount the history of early Viking voyages.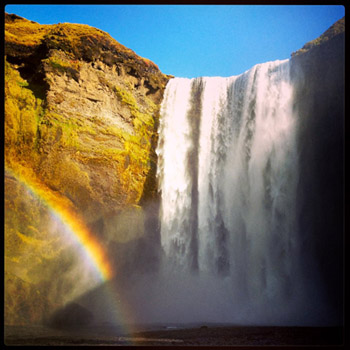 Icelandic Skaldic poetry tradition was written by skalds, which referred to Icelandic poets. Skaldic poetry was sung to honor nobles and kings, and to recall historic events or battles. Many are satirical and witty, using employing quirky language and humor. These poems are known for their complexity. Each has eight lines, each with six syllables and the lines are rhymed utilizing, alliteration, half rhyme and full rhyme.
These poets were not the pale sorts that haunted libraries. They were warrior poets recounting their victories. This is as example from the 55 chapter of Elgis saga Skallagrímsson, the saga of Egill Skallagrîmsson, a warrior poet from the 10th century:
It was a warrior's
Work, to hang this gold band
Round an arm where the hawks ride
Ready to do my will.

And see how I make my sword
Summon the ring to its
Arm. There's skill to this. But
The prince claims greater praise."
Icelandic Eddas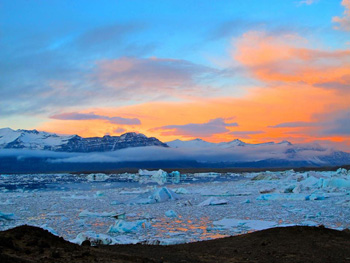 Before Skaldic poetry there was the Eddas, which is an Old Norse word that means great-grandmother. These were written in the 10th century and are a collection of poems of Norse mythology and legends.
Icelandic poets, like poets everywhere at the time, eased off during the Dark Ages. But there was certainly poetry still happening then. The arrival of Christianity caused the themes of poems to switch focus from kings and warrior to Christian themed praise of religious figures. An example comes to us from Eysteinn Ágrímsson, who was a monk and Scald poet active in the mid fourteenth century. His poem The Lily is considered the perfection of the Skald tradition. Here is a translated excerpt:
Mary! Of mothers you are the dearest.
Mary! Nobly on high you live.
Mary! In mercy you are the clearest!
Mary! The scourge of sin you relieve.
Mary! Many were the failings.
Mary! Watch the tears and grieve."
Eggert Ólaffson was a poet active in the 18th century who was heavily influenced by the Enlightenment when it swept through the Icelandic tradition. This is an expert from his Travel Verses:
We have travelled far across the land,
marshes, deserts, lava, sand,
glaciers, rivers, mountains steep,
caves, cliffs and chasms deep –
a comfortable journey from start to end."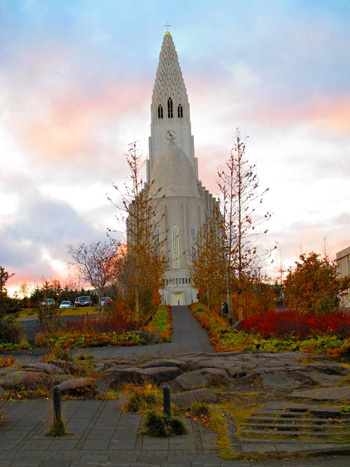 But in the 19th Century the romanticism that was invading the world arrived in Iceland and poetry returned in full force to the elf swept lands. The tradition in this period developed from the Old Icelandic Poetry before it. These poems utilized alliteration, steadfast rhythm, and a coherent length of line and stanza. Imagery comes from old mythology and medieval literature.
In the late 1950s and 1960s a new generation of poets took the scene in Iceland, that altered the language and subject matter of the poetry. This was the first time that taboo elements were introduced to the tradition and it was marked by a change in vocabulary and style. Following the World Wars was a time of great shift in the Icelandic economy. Vhildren of farmers began flocking to Reykjavik for an urban existence. Touching on this theme is the modern Icelandic poet Sigurdur Pálson in her poem Wild Youth:
Crumbling bread behind the sofa
Plucking the buds from the most optimistic flower
Cursing in church as much as you dare
Making garlands of swearwords in the meadow
Blocking the waterbutt Darting after the chickens
Throwing rocks into the yard Pissing on the dog
Then going inside and kissing mother, smiling."
This brief trip through Icelandic poetry is a scratch in a rich tradition. Today, Iceland continues to publish poetry books by the volume, many have been translated into English. Their population may be small, but their contributions to literature are unrivaled.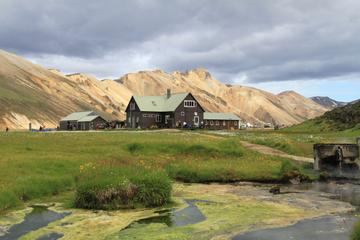 Landmannalaugar and Hekla Volcano Guided Day Tour from Reykjavik
If You Go:
♦ Iceland's International Literary Festival happens annually in September.
♦ Those interested in Icelandic sagas can check in Saga Trail a website designed to connect with saga-related sites.
♦ In Reykjavick the Eymundsson Bookstore is an iconic bookstore founded in 1872 with two locations in the capital which carry a number of Icelandic translated works in English.
About the author:
Luke Maguire Armstrong is an author and travel writer who has spent the last six years working in human rights and development from Guatemala to Kenya to The Bronx. His work was featured on ABC news 20/20 with Christiane Amanpour and in The Huffington Post, among other mainstream TV, radio and print media. He is a speaker and author of four books, including "How We Are Human" and "iPoems For the Dolphins to Click Home About." Follow him @LukeSpartacus and he will sing you songs.
All photos by Luke Armstrong.