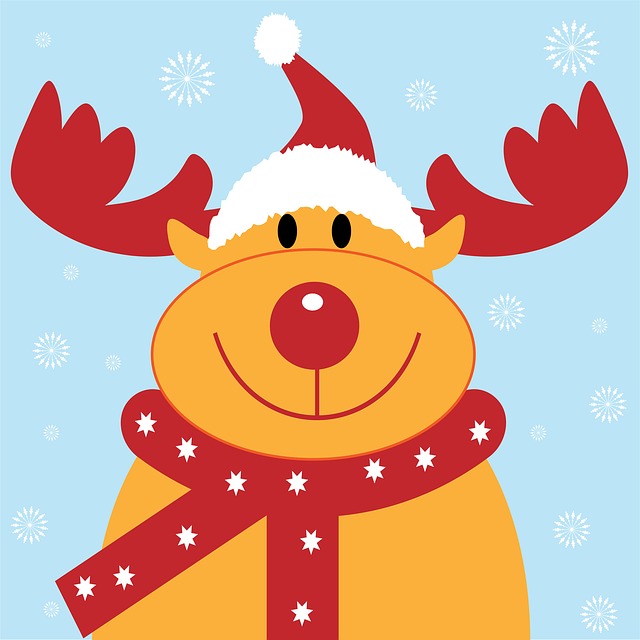 Rudolph the Red Nosed Reindeer and His Creator
by Robert Hale
You Know Dancer and Prancer, and Donner and Blitzen, but do you know Robert May?
It's that "most wonderful time of the year" when a wide variety of special stories are told. Some are told in churches; some around fireplaces; some at bedside; some on television and movies; some in song.
While certainly not a Christmas Carol, the story of "Rudolph the Red-Nose Reindeer" has become a popular Christmas song. Carols for the most part adhere to the biblical stories that gave us of Christmas traditions. But one theologian said, "The story of Rudolph surely resonates with biblical redemption."
Well, perhaps, in a way. More "biblically resonant" is the story of how the song came to be such a musical ornament.
The "Story of Rudolph" takes place in the "holy city" of Chicago. In 1939, the powers-that-be at the gigantic catalog and retail company Montgomery Ward were looking for a story that the company could print and give away to children at Christmastime. Robert L. May, one of Ward's copywriters was assigned the task.
The story of Rudolph didn't come easily for May. He struggled, as many writers do, for a "hook" – a theme that would capture the imagination of children and then hold their attention. He wanted a name for the reindeer that had a special sound to it – a sound that would stay in the minds of his readers. He had written limericks before. That's what his superiors at Montgomery Ward's wanted from him now.
Robert May was a shy, withdrawn person, and his personality is reflected in Rudolph. May decided that a reindeer with a physical abnormality, a character that was an underdog could be made into a hero. However, an underdog reindeer with a glowing nose, did not sit well at first with Montgomery Ward executives. They felt that a red nose would conjure up images of a drunk, something they didn't want associated with a children's story. But, May was determined. He went to Chicago's Lincoln Park Zoo with one of Ward's artists Denver Gillen, and had him sketch a reindeer — one with a red nose! The artwork won over the skeptics, and Rudolph with a shiny red nose was born.
For starters, Rudolph was not one of Santa's standby reindeer. He didn't live with Santa at the North Pole; he lived somewhere else known only to Robert May.
It wasn't yet a foggy Christmas Eve when Santa initially found Rudolph. Santa was moving through the house when he saw a strange light coming from the little reindeer's room. Santa peeked in and saw the bright shining nose. He could hardly believe his eyes. A few moments later as Santa was getting back into his sleigh he noticed heavy fog beginning to roll in. Santa made an instant decision; he asked for, and received, permission from Rudolph's parents to hitch the little guy with the strange bright nose to the front of the team of reindeer.
At the end of the night's journey around the world in which Rudolph made not one wrong turn, Santa said to Rudolph – in the original poem-story by Robert May " By YOU last night's journey was actually bossed. Without you, I'm certain we'd all have been lost!"
And, as the saying goes, the rest became history. Oh, yes, Santa also asked that Rudolph be allowed to move to the North Pole and live happily ever after. We have to assume, mom and dad were invited too.
At war's end several companies asked to license Rudolph as merchandising character. But Montgomery Ward and Company held on to the copyright. May was hurting financially. His wife had recently died from cancer. He worked up the courage to ask Sewell Avery, the CEO of Wards, if there was any way he, May, could receive some of the royalties the company was receiving from the story. Not only did Avery say "yes," he turned over all royalties to May, which paid for his wife's medical and funeral bills.
But Rudolph's flight didn't end there. More was on the way. Rudolph would show up on movie screens in 1947 in a nine-minute cartoon. That meant more money in May's still-hurting bank account. The next "gift" May would receive came from his brother-in-law, Johnny Marks, a songwriter.
Marks penned the musical version of the story, giving us the now well-known version, and in 1949 cowboy star Gene Autry recorded "Rudolph the Red Nose Reindeer." It went on to sell over two million copies. It is still selling. It is a few thousand copies behind "White Christmas" as the best selling holiday record of all time, but it's doing very well after all these years. Then in 1964 Rudolph came to the TV screen in a big way, bringing yet more financial stability to Robert May's life. With Burl Ives narrating, the annual cartoon presentation remains a now permanent "must see" at the holidays.
The CEO at Wards, Sewell Avery could have said "No" to May; he could have kept the royalties flowing into the corporation coffers, but instead Avery demonstrated the "Christmas Spirit" when he turned over all financial gain from the song and character to May.
Now financially well off, having paid off his debts and his wife's medical accounts and becoming the manager of all things "Rudolph," May returned to Montgomery Ward in Chicago in 1971 where he remained until his death. He had built a substantial bank account; and he had all the medical care he would need in his final years.
May died in 1976. He lived out his years in relative comfort – a present brought to him on Christmas Eve in 1939 by the little reindeer with a very shiny nose.

About the author:
Freelance writer, Bob Hale is a former Chicago radio and TV broadcaster.