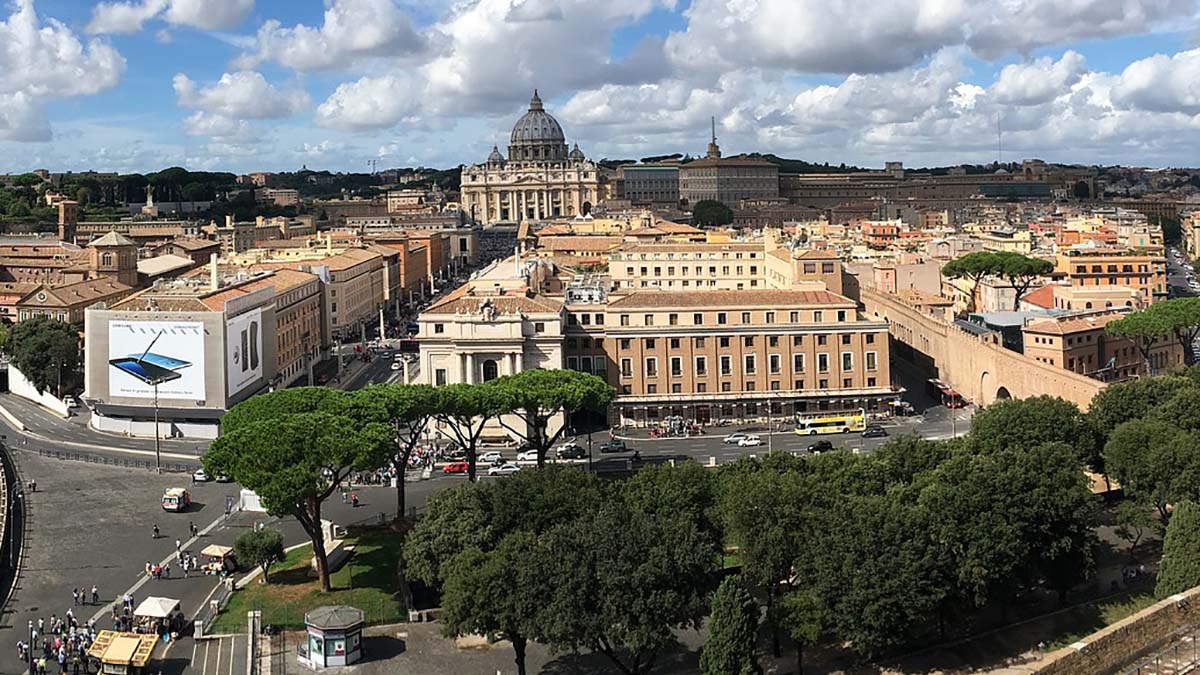 by Doris Gregory
On that stifling July day, the elevator was packed with hot, sweaty people. We had just come down, by spiral staircase and then the elevator, after viewing the Eternal City from the top of St. Peter's.
The elevator door opened and the crowd surged past nine-year old Wayne, out into the corridor. My son just stood there, with a strange look on his face. "Come on, Wayne," I ordered, "Move!" "I can't," he said. "My arm's stuck!"
Evidently his arm had been resting on the elevator door. When the door opened and slid into its pocket, it had taken his arm with it.
The elevator operator shouted something in his native Italian and pulled Wayne's arm free. Then he grabbed him by the other hand, muttered something like "dottoro" to me and the ticket taker outside, and then took off at top speed with Wayne, while I and Linda and Brian, my other two children, one on each side of me, ran behind. We had all we could do to keep up, but had a brief pause for breath when the man stopped at a drinking fountain with the comforting sign "Aqua Pura" and shoved Wayne's gashed and bleeding hand into the water. Then on we raced down the corridor to a short wide flight of stairs leading to heavy double doors, fronted by two colourfully uniformed Swiss Guards. As we approached, our escort shouted something to them, they moved aside, and the doors flew open. On we rushed, down another long corridor, around a corner, then up one more short wide flight of stairs, where another set of Swiss Guards moved aside and one more pair of doors flew open. One last long corridor and we arrived at what appeared to be the infirmary.
The white-coated doctor shoved a printed sheet in front of me and handed me a pen. I didn't know a word of Italian, other than "Parla Inglesi?" (to which his answer would obviously have been "no") but assumed that this lengthy document was one absolving any responsibility of the Vatican for my son's unhappy plight. I signed it "Can't read a word of this Doris Gregory" all on one line, not that I had any hope of winning a lawsuit against the Vatican.
The good doctor washed and disinfected and bandaged the hand, after first pulling on the fingers to make sure nothing was broken, which fact he somehow communicated to me by pantomime. And then he held up a bottle labeled "tetano", at the same time holding up four fingers of his other hand. Since the children and I had all had tetanus boosters just before leaving Canada, I nodded my head. At that time, the boosters were considered to last only four months.
I have absolutely no recollection of how we got out of that maze of corridors. Presumably the elevator operator had remained with us and escorted us back the way we had come.
My children and I will never forget St. Peter's. We didn't have an audience with the Pope, but we did get to see areas other tourists never get into!
Footnote: Wayne's hand healed well and he grew up to be a surgeon.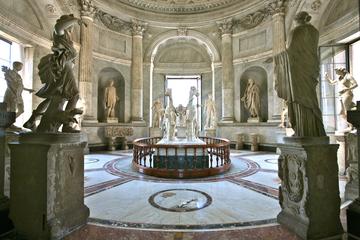 Private Tour: Vatican Museum, Sistine Chapel and St Peters Basilica Guided Tour
If You Go:
ROME and VATICAN TOURS
VATICAN
About the author:
Doris Gregory was born in Vancouver, but spent almost half her life elsewhere, first as a Servicewoman in England during World War 2, then pursuing a career in psychology in the USA and Ontario. Now she is enjoying a happy retirement back in Vancouver, volunteering at Brock House and writing her war memoir, which she hopes to publish during the coming year.
Photo credit:
Image by Michael Siebert from Pixabay